Did you know that including an image in your tweet could lead to over 2X more shares? A BuzzSumo analysis found that articles with a thumbnail also got over 3X more shares on Facebook than ones without. These numbers show just how impactful visuals can be on social media, and it makes sense.
People can easily overlook text-based content as they scroll through their feeds because they're small and monotonous. Visuals, on the other hand, are not only colourful and attractive but they also take up more space in a user's feed. So people would naturally take a pause before they scroll past a visual-based post, making visuals a critical part of your social media strategy.
Check out these five tips below to optimise your visual content strategy for social media and increase engagement with your audience.
1: Illustrate Your Slogan Using Images
A catchy slogan is vital for establishing a memorable brand identity and advertising the benefits of your product. So whether it's a permanent slogan or a campaign-specific slogan, you want to make sure it's highly visible for anyone interacting with your business.
On social media, you can make your slogan stand out with the help of visuals. The simplest way is to use a text overlay with an attractive and relevant image and using it as a cover photo or profile picture. For example, Pringles created a #PringlesStack challenge where they ask fans to stack their Pringles chips. During this campaign, they used an attractive cover photo with the slogan, "Get stacking".
But you can also use images that effectively convey the message without any additional text. In the case of Red Bull, their slogan is "gives you wings" and the whole brand identity is centred on adventure and adrenaline rush. They effectively depict this message through adventure-focused cover photos.
2: Create Valuable and Eye-Catching Original Graphics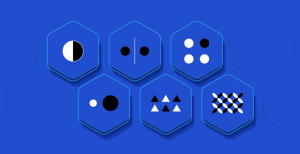 With visuals taking up more space than text-based posts, original and eye-catching graphics can help you engage your followers more effectively. This makes them crucial especially when you have to share important updates and news or valuable information that requires more text than visuals.
You could create original graphics to announce an upcoming sale, product, or feature, for example. See how Califia Farms created an attractive poster to announce an event on Instagram. Free tools like Canva make creating professional-quality original graphics easy.
Additionally, you can also use original infographics to share useful stats and facts as well as other valuable information to engage your followers. For example, the recruitment agency Hays regularly shares infographics on LinkedIn, providing helpful tips to enhance your CV and improve your chances of getting hired.
You can even use infographics to repurpose your blog posts for social media. Platforms like Venngage and Piktochart can help you create attractive infographics using customizable templates.
While implementing this tip, it's important that you use colours and fonts that are consistent with your brand's visual identity. This would involve using colours that match, align with, or complement your brand's official colours.
It would also involve using fonts that are consistent with your brand personality. For a professional B2B corporation, for instance, it wouldn't be wise to use comical and swirly fonts that are more casual and fun.
3: Add Text Overlay for Clearer Messaging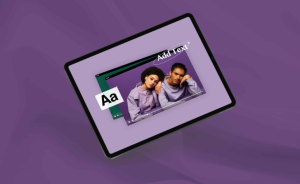 Besides creating original graphics from scratch, you can also share your messages using text overlay on original photos. This gives you a twofold benefit in that you're still sharing valuable information through text, but you're doing it on a visual element to catch the audience's eye.
Perhaps you want to promote an upcoming addition to your product line? Add a text overlay on the product photo to announce its name and what it does. Maybe you want to remind your audience about your unique selling points? Take a relevant original photo and add a text overlay to highlight your top USPs.
You could even use text overlay to share inspirational quotes and witty jokes that are relevant to your brand and relatable for the audience. For example, check out this relatable joke that Tim Tam shared using text overlay on a relevant image.
4: Create Interesting, Bite-Sized Videos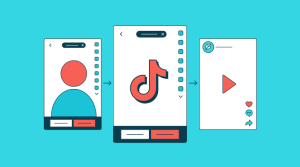 You'd be missing out if you confined your visual social content strategy only to photos and original graphics, as videos are also a powerful format. In fact, the right videos may even be able to outperform other types of visual content and could significantly strengthen your social strategy.
While the average video post can reach 12.05% of a Facebook page's total audience, photos reach about 11.63%. Considering these numbers, posting a higher volume of video content may be optimal for your visual content strategy.
However, make sure you keep your videos short to best engage your audience. With our decreasing attention spans (the average human attention span is now 8 seconds, while a goldfish has an attention span of 9 seconds), it's becoming harder and harder to capture our audience's attention online. After analyzing over 9 million video posts on Facebook, Socialinsider recommends keeping your videos to about 2-5 minutes for optimal engagement.
Related: The Simple Guide to Creating Your First Engaging Video for Digital Marketing
As for video type, how-to videos, promotional videos, and top-five lists tend to be consumers' favorites. You could share bite-sized tutorial videos with useful text overlay akin to BuzzFeed Tasty, for example.
5: Share Customer-Centric Visuals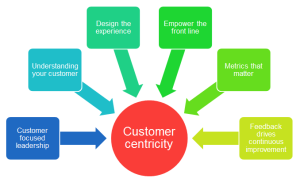 Make your customers part of your visual content strategy and strengthen your relationship with them. Ask them to submit their own photos and videos featuring your brand and/or its products, and then repost them or repurpose them for your visual social content strategy.
Related: 4 Ways to Include User-Generated Content in Your Marketing Mix
This is crucial because user-generated content is trustworthy. In fact, 85% of consumers consider visual UGC more influential compared to brand videos or photos. By featuring your fan-created visuals on your brand page, you'd be able to win the trust of prospective customers and garner the loyalty of your existing customers.
Marmite does this really well by regularly retweeting photos from fans.
This is a simple yet effective way to nurture your community, and it takes just a few clicks. But you can also go a step further and repurpose your customer-submitted visuals into a different type of content. For example, you can use them as before and after images or compile them into a video montage featuring your best customers.
6: Consistency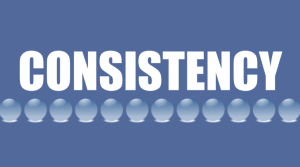 You only have a consumer's attention for a short period of time, so make sure you are able to communicate the subtleties of your brand proposition quickly. Likewise, a consumer should be able to associate a style of imagery with your brand before they even notice your logo. Practically speaking, this could be a particular filter or set of colours in the image.
The best way to reinforce this is by regularly publishing content on your socials. Never run out of content again thanks to Metigy's new premium image library. You can now access millions of high-quality images at the click of a button. Try it out today!
Welcoming a Visually-Charged 2023
Visuals are a powerful way to connect with your audience and engage them on multiple levels. But you have to use them the right way. Make the most of the tips highlighted above to welcome a visually-charged year for your business.
What does your Visual Content Strategy look like? Have you seen increased engagement from the changes you have made? Let us know in the comments below.