Creating a profile that stands out from a billion other profiles on Instagram can be challenging.
It's easy to go unnoticed and drown in all the noise, but so is creating a profile that attracts your audience and turns them into followers and customers.
Let's look at how to build the perfect Instagram business profile:
Nine-step checklist to create a perfect Instagram profile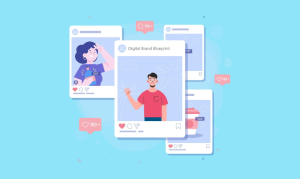 1) Start with an easy-to-find @username
Your @username appears when other Instagram users search your name, tag you on a photo, or mention you in a comment.
Best practice dictates your @username should be the same as your current business name.
Example: shoe company Atoms uses the @atoms username for its Instagram.
In the case that someone has already claimed your business name before you do, you might use a @username that's slightly different but still includes your business name.
The online store Trouva here is using @wearetrouva.
2) Create an SEO-optimized business name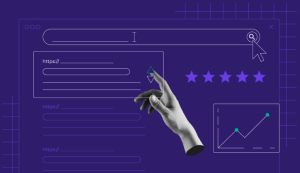 Your business name is different from your @username because it only appears on your profile and search results.
Here you have the chance to add keywords that potential customers would use when searching Instagram.
There is a 30 character limit, so you need to use the most specific keyword that describes your business or the services you provide.
Don't say "stylist" when "LA hairstylist" could have described your business better.
3) Choose the perfect profile picture
Your Instagram profile picture has an immense effect on how people perceive your brand or business.
If you're a personal brand, a nice headshot will work because it helps people relate and connect better with you.
A brand logo would work better if you're a large business.
Your profile picture should be clear and it should be consistent for all your social media accounts.
Example:
Lego:
Amy Porterfield:
4) Write out your bio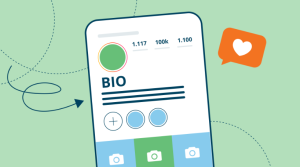 You cannot create the perfect Instagram profile without your bio.
Your bio is like an elevator pitch. And Just as an elevator pitch is short (30-seconds), so too is your bio (There's a 150 character limit).
How can you make your bio so great that it converts your audience into followers and customers?
Any of these methods work well:
* Say who you are + what you do
* Highlight a cause you support
Extra tip: Include a call to action that motivates your followers to do something like tagging you in photos, using a hashtag, or clicking the link in your bio.
5) Use your bio link

Instagram only allows users to place one external link in their bio.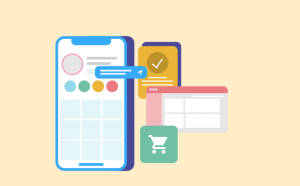 Many businesses use the bio link to drive traffic to their website. But what if you want to drive traffic to more than just your website? Or to different parts of your website?
You can use 3rd party apps. These apps allow you to have more than one link in your bio.
Linktree is one of the most popular tools, but there are alternatives like Disha and smart.bio.
You can also create a custom landing page on your website and place the link in your bio if you don't want to use any of these third-party apps.
Here's how Canva uses their bio link.
The link on Canva's bio leads to a custom landing page that looks like this:
6) Update your contact options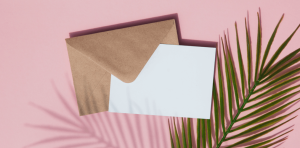 Is your business local? If so, you need to update your contact options.
Your Instagram profile's contact options allow prospective customers to call, mail, or find your business location on the map.
Even if you're business is online, potential customers need to have a way to get in touch with you aside from sending a DM.
You'll need to switch to an Instagram business account to update your contact options.
7) Tell a story with your story highlights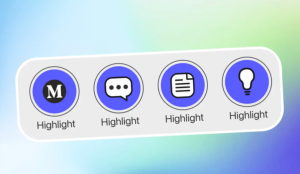 Instagram Stories disappear after 24 hours. But with story highlights, you can save and arrange these stories in a space under your bio.
As a business, you can use this feature to highlight stories that:
Tell your brand story

Promote a company event

Contain educational content for your audience

Provide more information about what you do and who you serve.
You can create custom Instagram Story highlight covers that match your brand colors as Peach Truck did here.
8) Make your feed pop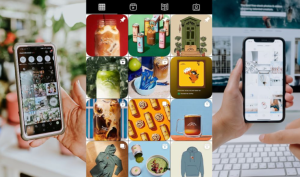 After optimizing your bio, you need to pay close attention to your feed theme or aesthetics if you want to create the perfect Instagram profile.
Followers often see your last nine posts when they land on your profile. So make them as pleasing and attractive as possible.
To do this, you need to plan how your posts would appear on your feed. You can create a theme based on colors or patterns. You can also play with the tiles to affect layouts.
Here's a section of Audi USA's Instagram feed:
9) Create content your audience wants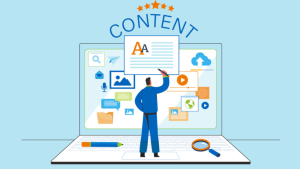 Once you've decided on how you want your feed to look, it's now time to create content.
If you want to stand out and sell more products and services, your content should meet a specific audience's needs.
Don't try to create for everyone. You'll only burn out and end up with poor results.
Instead, build a community around your target audience by sharing helpful content and listening to them.
Instagram has options like picture posts, videos, Instagram Stories, Instagram Guides, IGTV, Instagram Live, and carousel posts that allow you to interact with your followers depending on where they are in your sales funnel.
This guide would help you create the perfect Instagram post.
Start building your perfect Instagram profile today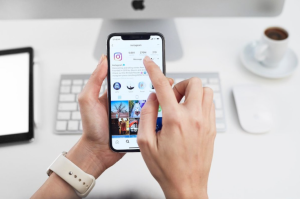 Here are the key takeaways from this article:
Use an easy-to-remember @username. Preferably your business name.

Create an SEO-optimized Business name that shows you in search results.

Choose the perfect profile picture. Logos work better for large companies and personal photos for personal brands or small businesses.

Write out your bio. You have 150 characters, so make them count.

Utilize your bio link.

Update your contact options.

Tell a story with your story highlights. Save the best stuff about your business there.

Make your feed pop.

Create content that your audience wants.
It might look like a lot now, but with time, we're sure you get the hang of it. If you're stuck, you can always come back to reference this article.
Finding it hard to really make an impact with your Instagram marketing?
With Metigy, you can save time and resources by automating planning, cross-posting, and monitoring your social efforts to make sure your efforts on Instagram (and across social media) are paying off.
Click here to find out more ways that Metigy's AI-powered real-time insights, recommendations & resources can help even novice marketers achieve 2x-3x improvement quarter on quarter.