Welcome to the Anatomy of a Perfect Post series from Metigy. This series shows you how to create the best content across the most popular social media platforms. In this edition, we cover everything you need to create the perfect Pinterest post.
First things first, let's have a quick look at the technical specs for posting text, images and videos on Pinterest
Technical specifications
We keep these specs up to date.
Image guidelines
Pins on main page appear as 236 pixels (height is scaled).

Pins on a board appear as 236 pixels (height is scaled).

Expanded pins have a minimum width 600 pixels (height is scaled).

It's recommended to use an image aspect ratio of 2:3

Board display – 222 x 150 pixels (large thumbnail)

Board display – 55 x 55 (smaller thumbnail)
Text
Pinterest board description:

500 characters

Pin description:

500 characters
Video
File type: .mp4, .mov or .m4v
File size: 2GB max
Encoding: H.264 or H.265
Length: 4 seconds – 15 minutes (6-15 seconds is recommended)
Description: Up to 500 characters long, though only the first few lines will show in feed
Aspect ratio: We accommodate standard video sizes including widescreen (16:9), square (1:1), and vertical (9:16, 4:5, 2:3)
Tell visual stories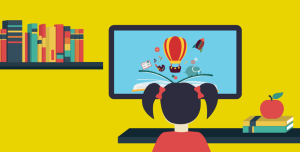 Like Instagram, Pinterest is a highly visual platform. So, to be successful, you need to tell stories with your images. Try to collect all your pins together in a way that tells users a coherent narrative, and add them to a board. Check out how ShopStyle collects all its "currently trending" pins in one place.
Imagery: position your product front and center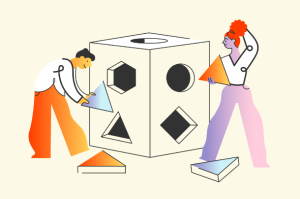 High-quality visuals are a must. Here are some quick tips to get you started:
Use a vertical image

for best results. A 2:3 aspect ratio(1000 x 1500 pixels, for example) works best.

Include your logo

in every pin you make. Add this to the bottom right corner of each image.

Show the product in action

. Pins showing a product in action boosted offline sales by 67% according to Pinterest data1.

Be seasonal.

Link your product photos to current holidays, seasons, or special events.

Add text overlay

to offer context. Keep it concise so people can read it on their phones.
Free tools like Canva work great for adding text overlay as well as resizing images. They even have pre-made Pinterest templates set at the correct aspect ratio. Check out lifestyle brand Stylecraze who make great use of text overlay to drive traffic to their site.
Text tips: be brand-centric and focus on new features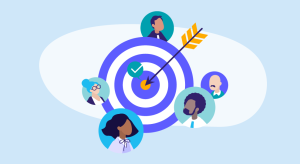 Here are some ways to help boost your reach with text. Remember, text doesn't just have to be in the description field, you can also add a text overlay. 
Call out unique product/brand features.

Pinterest data found pins with "new" in the text overlay drove 9x higher aided awareness.

Use the pin description to add context and reinforce branding

 Pins with a brand name in the first line of the description field drove 2x higher awareness

Google can read your descriptions, so make sure you have your SEO bases covered. Be keyword-rich without sounding spammy.
To hashtag or not to hashtag?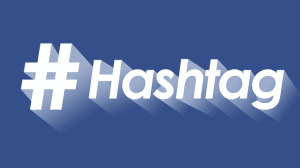 Pinterest does allow hashtag functionality. However, hashtags are only clickable in a pin description. Hashtag adoption on the platform is still quite low and searching for hashtags in the search bar also returns quite mixed results. We recommend experimenting with a few hashtags in your results and monitoring the results. 
Related: How and when to use hashtags on each major social network
Stand out from the crowd with rich pins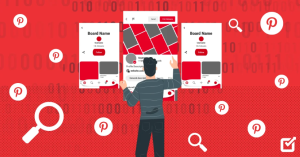 Rich pins add extra information to your pins. For example, product pins allow online retailers to include real-time pricing, availability and where to buy the product. A user can then click through your online store to make a purchase.
Did you know?  90 percent of weekly users use Pinterest to make purchase decisions
Check out this guide from Pinterest to get started with rich pins.
Get interactive with shop the look pins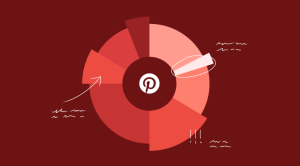 One interesting new feature is shop the look pins. These pins contain white dots that mark products in your pin, for example, on clothing items. Clicking on a dot offers pricing information and a link to buy each product on the retailer's website.
This feature works on both desktop and mobile and elevates the shopping experience for your users. You can create shop the look pins with Pinterest's tagging tool.
Tell a story with video pins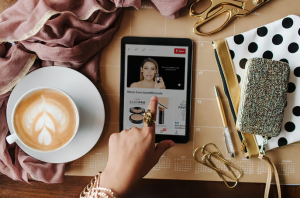 Video pins can take your Pinterest game to the next level.
Follow these four tips to make better video pins: 
Lead with a clear hook

and use the first few seconds to capture users' attention. Videos that last 6-15 seconds perform the best.

Plan for no audio.

Most users mute videos, so make sure you have captions or text overlay that tells your story.

Give your users something to do.

This can be anything from a CTA to giving users a tip they can use in their daily lives

Don't forget a cover image.

The cover image shows up in people's feeds, so make sure it let's them know what they are about to watch. It also helps Pinterest decide which users to show your video to.
This video pin from fashion retailer Trendhim keeps it short and simple, but still manages to give life to a relatively mundane product – a tie.
Take your Pinterest game to the next level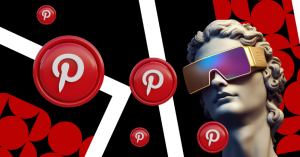 Now it's time to start creating your perfect pins. Check out this video on creating viral pins full of ideas to drive engagement to your pins and keep optimising and improving your Pinterest game. We would love to check out your new pins, so let us know where to view in the comments section below.
You can find the rest of our Anatomy of a Perfect Post series here, covering Instagram, Twitter and Facebook. 
Note: Technical information contained within (such as image sizes and character lengths) will be updated as each platform evolves and changes. All referenced Pinterest data taken from current edition of Pinterest's creative guidelines.