WhatsApp Business can transform your engagement and help you to drive brand loyalty. 
It's designed to meet the needs of small businesses and entrepreneurs who might typically have lower budgets and lower risk appetites. 
According to the 2021 edition of the Social Media Report, audience targeting company GWI named WhatsApp as the top messaging platform in Singapore, Indonesia, and other East Asian countries.
Interestingly, brands of all sizes are using WhatsApp in these regions to build customer loyalty.
For example, Etiqa Insurance capitalised on the power of WhatsApp to deliver live chat support to its customers in Singapore.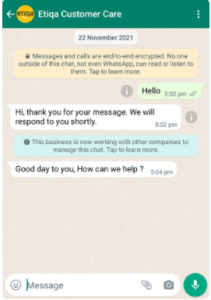 Building customer loyalty through messaging apps has become a crucial part of modern business operations. 
A study by Avochato of 1,000 US consumers revealed that 69% prefer to message a brand than call them. And 72% of respondents are likely to purchase from companies that communicate via chat messaging. 
In addition, WhatsApp has a high open-rate (about 98%) and a high engagement rate. This makes it a great marketing channel for businesses. 
The app's analytics feature can also provide helpful metrics for improving effectiveness. 
Why are marketers and brands using WhatsApp?
It's free to use:

You might need to pay data roaming charges, but there are no hidden fees with WhatsApp.

You can rely on WhatsApp:

Once you're connected to wifi or have mobile data, it's easy to use WhatsApp to communicate & engage with users both locally and globally.

Not limited by location:

WhatsApp operates in most countries, with active users in more than 180 different countries.

It's conversational:

Beyond sending text messages, you can do a lot more with WhatsApp. You can use WhatsApp for voice messages, calls, and video calls. You might also want to share photos, audio clips, documents, videos, or even a map of your location. 
WhatsApp for Business: How is it different?
Most users have the WhatsApp personal app on their phones. But there's a WhatsApp Business app as well. So what's the difference? 
Right off the bat, the icons are different but that's not the major difference.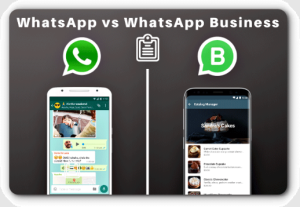 The main difference between WhatsApp personal and WhatsApp business is the way the business information is displayed. 
In WhatsApp Business, you can easily interact with customers through labels. This makes it easier to categorise your conversations such as questions or feedback. 
You can also create labels that correspond to specific business activities. A good example is how Sandra's Cakes uses labels to stay organised.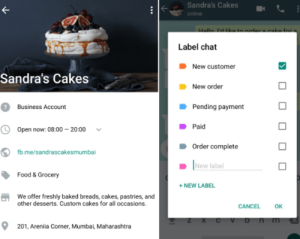 Labels keep you organised because you don't have to scroll through a long list of messages and can stay focused on important conversations. 
You can download and use WhatsApp Business on both Android and iOS devices.
Keep in mind that WhatsApp Business isn't for everyone. It was designed with small, local businesses in mind. 
And because of this, it has features that help small businesses create a business presence on WhatsApp and communicate with customers while building relationships. 
This business version of WhatsApp includes additional features that help enterprises improve their operations.
Why use the WhatsApp Business app instead of the normal WhatsApp app?
Besides ensuring customer satisfaction, WhatsApp Business can be used for marketing and customer communication as well. 
The business version of WhatsApp includes a chat group and broadcast lists for businesses.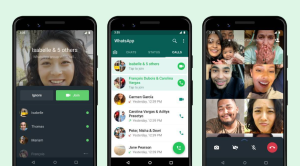 These lists can be used to target different audiences and group customers. It can be used to create innovative campaigns and engage customers. 
It even offers an API for collecting customer data. You can connect WhatsApp with your website and start chatting with your customers using your computer keyboard.
What else can you do with WhatsApp Business?
If you're wondering why you should start using WhatsApp Business to drive customer loyalty and brand awareness, here are 5 ways to use it for your business:
1. Drive real-time customer conversation
With the WhatsApp Business app, businesses can communicate with their target audience in real time. It's equivalent to the experience you get from a live chat.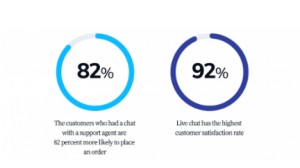 "WhatsApp for business is catered for commercial users hence it has a ton of add-on features for communicating and boosting conversions," says Kathlene Go, a contributor at OOM, a Singaporean Media Company.
It's become easier to establish brand loyalty and engagement with consumers through the power of WhatsApp Business.
Consumers are highly influenced by their buying decisions and a personalized experience from a brand is important in enhancing their loyalty.  
WhatsApp has more than two billion users worldwide. A survey showed that four million mobile users in Singapore use WhatsApp regularly. It's been the leading social media app since 2021.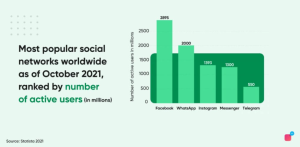 By using the WhatsApp Business API, you can customize customer profiles and integrate them accordingly to create a seamless customer experience. 
This feature allows you to send messages to your customers via SMS, text, or MMS and will enable you to keep in touch with them as they move through the entire shopping process. 
2. Connect with customers where they already are
WhatsApp business is the most recent development in the social media world, and it allows you to reach your customers where they already are. 
Absolut Vodka launched a WhatsApp campaign and created groups to drive engagement. In just three days, the brand's sales increased locally.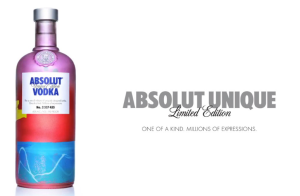 Did you know that 73% of Singaporeans use WhatsApp daily, with about 38 minutes on average, spent? Yes, they do.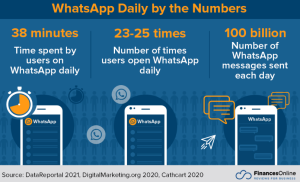 You can share news and promotions with customers in real-time, and your status is visible to all your customers. 
The app makes it easy to share marketing materials, which helps you build a better connection with your customers: 
You can manage contacts and marketing campaigns with the app.

You can interact with your customers and increase your customer service via WhatsApp Business.

You can use WhatsApp Business to reach customers where they already are. Send messages to them, respond to them, and create automated

response

s.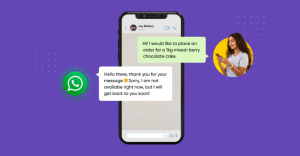 This will allow you to interact with your customers and offer them more value. And because WhatsApp is a conversational medium, you can ask them questions about your products.
WhatsApp Business allows you to automate message assignments. You can set up your business's WhatsApp page, then use tools like Trengo to create standardised answers for customers.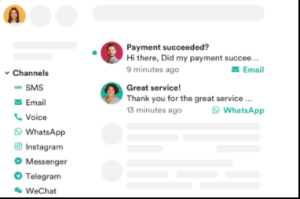 These responses will save you time, and your voice will be consistent.  
You can even create your own WhatsApp group and invite your colleagues to join. With this kind of feature, you can keep track of your team's progress.
3. Engage customers globally
With more than 2billion users worldwide, WhatsApp is an excellent tool for promoting your business globally. 
If you're looking to reach customers around the world, then WhatsApp Business should be seriously considered.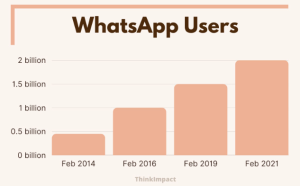 The app can be installed on your smartphone or tablet, and you can even integrate widgets into your website to promote your WhatsApp presence.You can chat with customers, send files, and GIFs via WhatsApp. You can also create a business profile to highlight your products and services. 
By using WhatsApp business, you can improve your efficiency while delivering exceptional customer experiences.  
4. Network with other professionals
By using WhatsApp Business, you can communicate with other professionals and build your network of contacts.
If you're looking for a way to build a global network, it's essential to connect with other professionals. 
It's easy to use the app's video call tool to connect and share ideas with thought leaders and experts in your industry, just like you would through Zoom or Skype.
You can video chat and record it for future references, but make sure the person you're chatting to is aware and has given their permission.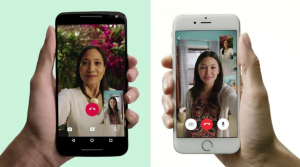 Syncing WhatsApp Business with your desktop means professional networking calls can be done from your office computer rather than your phone.
It's important to create a public profile for your business and set up statistics on your account's activity. 
When you're ready to use WhatsApp Business for your professional networking, make sure to download the latest version of the app. 
It's free and will help you grow your business. You'll also be able to communicate with employees through the app. 
Whether you're trying to meet other professionals in your field or just want to network with other professionals, you'll be able to share ideas and information on the WhatsApp Business app.
5. Showcase your products in a catalogue
Using WhatsApp Business for your eCommerce business is a smart way to showcase your products.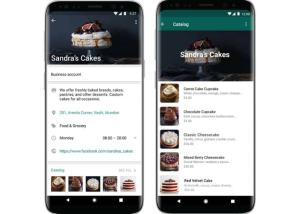 This messaging platform allows you to create a profile for your business, including contact details and business hours. 
Make status updates and broadcasts to promote your products and create a catalogue to show off your latest products. 
To create an effective catalogue, follow these simple steps:
Step 1: Set up your WhatsApp Business account
In the settings, enable the catalogue feature. Once you have this enabled, you can add images, names, short descriptions, links, reference codes, and more. 
Once the app is open, choose More Options > Catalogue and click Create Collection.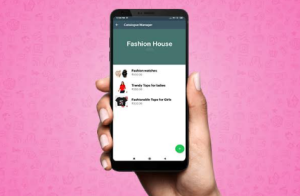 Then, you can add your products to your collection. Remember you can modify and delete your collections at any time.
Step 2: Set up your WhatsApp Business Catalogue
The catalogue will list all your products in a grid format. Each item will have its own picture, name, small description, and price. 
A few important things to keep in mind:
You can upload a maximum of 500 products or services.

Each product or service can include a title, price, description, product code, and link to the product on your website.

Each product has an image.

You can share links from the catalogue in WhatsApp conversations.
In addition, the customer can ask questions through text chat. Customers typically expect to receive a response within 24 hours.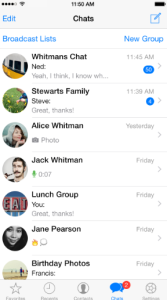 With this in mind, it's important to create an 'away' message and schedule it. 
When your customers ask you a question, you'll be able to answer them directly through your chat.
WhatsApp for Business and Marketing: In Summary 
WhatsApp Business can help small businesses to drive traffic to websites, engage customers, and deliver unmatched customer service. 
Unlike the standard WhatsApp for personal use, WhatsApp Business is recommended when you want to reach a target audience and build relationships that will drive sales down the line.The business version is free and has a team inbox for managers and agents. 
Truly, WhatsApp Business has made it possible for business owners, entrepreneurs, and influencers to set up a team inbox, assign different people to various customer chats, and work towards achieving consistent sales that drive brand loyalty.