Turning to movies and TV shows about business for much-needed motivation probably sounds like a total contradiction. But take this blog from us at Metigy as an excuse to veg out, watch TV all weekend, and claim that you're "working" all at once.
This list covers everything about business to be found on TV and streaming services, including; social profit, crowdfunding, 3D printing, leaning into vulnerability, true innovation, coaching to win, and, of course, McDonald's.
Strap in, get comfortable, and work your way through the list. You can thank us later!
Here are 10 brilliant movies and TV shows about business to stream
This collection of 10 exceptional movies and TV shows delves into the intricate and often exhilarating realm of business. these selections are sure to captivate your entrepreneurial spirit and leave you both informed and inspired.
1. A new capitalism (Um Novo Capitalismo): Available to stream on Netflix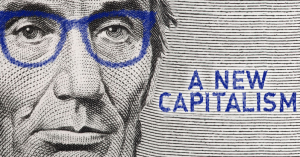 How does the business world help create a fairer world? A New Capitalism tells the story of the people trying to change the imbalance of wealth. It's an excellent look at entrepreneurs from Brazil, India, and Mexico who bring profit and social impact together under the firm belief that doing good for society and making money can live in harmony side by side.
2. The Playbook: Available to stream on Netflix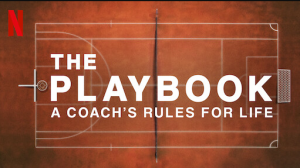 Who doesn't love it when José Mourinho signs up for a documentary that is largely interview-based and then refuses to answer questions? While it's standard behavior from the English Premier League's 'Special One', it's thankfully only one part of what is an insightful look at sports coaches and what makes them successful. The hard work gene runs through them all and our favorite thing about The Playbook, aside from the right balance of seeing successful men and women showcased together, is the list of mantras you'll take from people like two-time FIFA World Cup-winning coach Jill Ellis; Serena Williams' famed tennis coach, Patrick Mouratoglou; and hall of fame basketball player and coach Dawn Staley.
3. The Founder: Available to stream on Netflix, Amazon Prime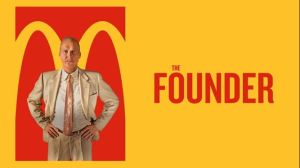 Michael Keaton, aka the best Batman, brings the living room down in this wild ride that takes us from the beginnings of a small roadside burger joint to what we know now as McDonald's. With a stellar cast including Oscar-winner Laura Dern, The Founder tells the true story of Ray Kroc who was instrumental in creating the single-store franchise concept to maintain the standardization of McDonald's as it rolled out nationally. His tricky relationship with the McDonald brothers saw him behave ruthlessly at times and nowhere is it better lived out than in this movie.
4. My Next Guest Needs no Introduction with David Letterman – Melinda Gates: Available to stream on Netflix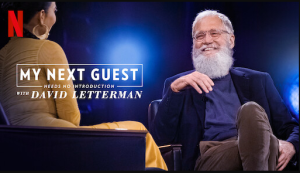 Melinda Gates is a trailblazer for women working in male-dominated industries and is a vocal advocate for what she calls 'the moment of lift' where the empowerment of women in society results in a changed world. In this episode of My Next Guest Needs No Introduction with David Letterman, Melinda is at her articulate best explaining her views on gender equality, the power of risk-taking within philanthropy, and why having uncomfortable conversations at home about the responsibility of school drop-offs can lead to a positive chain reaction of change.
5. Billion Dollar Buyer: Available to stream on Amazon Prime and catch-up service 7Plus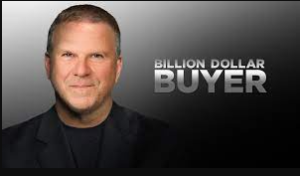 Okay, so it's described as an American reality game show, but stay with us – it's good. Billion Dollar Buyer follows Tilman Fertitta (actual name) who travels around to small businesses and tries new products with the hope of giving them the "deal of a lifetime". He coaches them on all facets of business – operations, quality, finance and product development. It's well worth a watch for some real-life examples of good products that need a steer in the right direction to become great brands. Are you in for episodes of shouty humiliation that make all involved cringe? Not really. Tilman is less Gordon Ramsay in Kitchen Nightmares and more Supernanny meets Undercover Boss  – that's Billion Dollar Buyer in a nutshell. Give it a try.
6. Jiro Dreams of Sushi: Available to stream on DocPlay and for rent on Google Play, Fetch, and Apple TV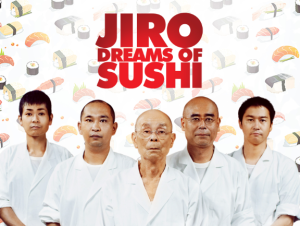 Jiro Ono is 85 years old and runs a restaurant in a Tokyo subway station that seats only 10 people yet charges $375 for a 15-minute booking. He is considered to be the world's best sushi chef and his three Michelin stars back him up because he was the first sushi chef to achieve the coveted milestone. But his story isn't about accolades. It's about the importance of always striving for excellence in business with a good support system of family and friends around you. As Jiro says in the documentary, "I'll continue to climb reaching for the top, but no one knows where the top is". This is one hell of a business documentary that's as relevant now as it was on its release 10 years ago.
7. Brené Brown – The Call to Courage: Available to stream on Netflix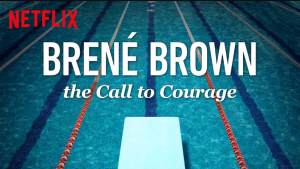 She has one of the most-viewed TED Talks of all time and it's for good reason. Brené Brown will not only make you a better leader, but she'll make you a better human. In this Netflix special, she throws down the call to courage and challenges you to understand what makes you show up. She taps into what truly makes us vulnerable and why showing vulnerability is a strength and not a weakness. If you're worried this show might be heavy-going, don't stress. It's a wild mix of motivational speech and stand-up comedy. Brené is your quintessential Texan – funny, down-to-earth, and straight talking. 
8. Capital C: Available to stream on Amazon Prime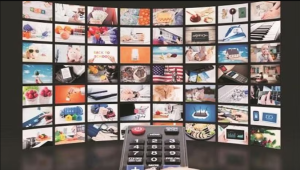 Billed as the first movie about crowdfunding, Capital C explores the hopes and dreams of innovators and creators who need the financial backing of ordinary people to get their ideas off the ground. It delves into the pressure of securing funding and the subsequent need to deliver your product – and fast. If you need some motivation to kick-start your own crowdfunding campaign, this could be the business documentary for you.
9. Catching the Sun: Available to stream on Amazon Prime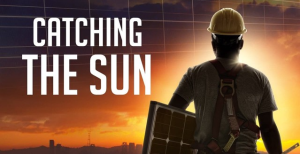 This documentary film is beautifully done and tells the stories of workers and entrepreneurs in the US and China at the center of the race for clean energy. It's full of hope and heartbreak as they tackle two catastrophes at once while trying to educate the masses that energy policy is in fact, social policy. Throw in an urgent and impending deadline and Catching the Sun is an eye-opening look at the transition we need to make to clean energy and helps to reposition climate change as something with the real potential to curtail America's unemployment problems.
10. Print the Legend: Available to stream on Netflix and for rent on Apple TV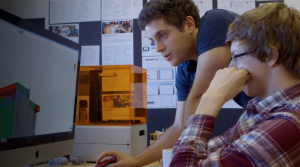 Does anyone understand 3D printing? Yes! And you will too when you watch Print the Legend. This documentary is a great insight into the building of an industry from scratch and focuses on the startups within it, MakerBot and Form Labs. Reviewers call it "technological revolution, meets the human condition" as the interactions and personality clashes among founders are lived out for all to see. Print the Legend doesn't shy away from the dark side of 3D printing with an interesting turn into the story and moral implications of Cody Wilson who printed 3D guns. It's a well-rounded and fascinating glimpse into a subject not many people could explain easily.