As the adage goes, adversity brings out the best in man. And in these trying times, it has possibly brought the best in corporate brands too. The global pandemic has hit us on an unprecedented scale and in unexpected ways, calling for even the best marketers to rethink and adapt their marketing approach to the crisis.  
The pandemic has affected many adversely in different ways. Many brands respond in turn with meaningful approaches, often aimed at appealing to the raw emotions and tugging at the heartstrings of the audience. They present with empathy, with a common narrative that tells the audience the brands are in it with them and that they would ride through the crisis together.
We take a look at a selection of brands and how they have shown up in their own way during the ongoing pandemic.
IKEA Singapore – "Making Home Count"  
2020 saw the world in lockdown mode, including Singapore which saw residents having to abide by lockdown rules for two months. The home environment became more important than ever; it is no longer just a haven to return to at the end of a workday but one that people have to work, play and study in. Our relationship with our homes has been redefined. 
IKEA Singapore released a short film titled 'Making Home Count' to thank all who played their part in fighting the coronavirus simply by staying home. 
The film was put together using footage shot by a team of creatives from TBWA Singapore. The latter captured snippets of their lives at home during the actual lockdown. Through all these homemade videos, the film seeks to ask the audience to make the most of being at home with their loved ones and appreciate the little joys that make home count, such as playtime, cuddles and working from home.   
The approach of using homemade videos also lends the film an air of authenticity, shedding insight into what real Singaporeans were going through during the height of Singapore's lockdown. IKEA Singapore remained true to its brand proposition of making the home a better place with the film, of which the everyday person could resonate with. 
Ministry of Communications and Information – #IGotMyShotSG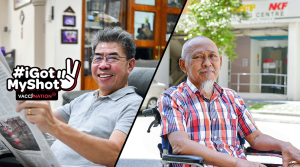 With the same objective of appealing to the audience but done in a different fashion is the #IGotMyShotSG campaign by the Ministry of Communications and Information (MCI) of Singapore. The goal of the campaign is to encourage Singaporeans to take up the COVID-19 vaccination offered to them by the Singapore government. 
For the inoculation campaign, MCI turned to Phua Chu Kang, an iconic 1990s character in local sitcom TV, played by local actor Gurmit Singh – a choice that MCI had hoped Singaporeans would relate to. Done in collaboration with Tribal Worldwide Singapore, the campaign kicked off in May 2021 with a music video – titled Get Your Shot, Steady Pom Pi Pi [keep calm]. The overarching message was to urge Singaporeans not to adopt a wait-and-see approach for COVID-19 inoculation and also to address concerns about the safety of vaccines. In typical Phua Chu Kang fashion, the music video was peppered with liberal use of Singlish, or colloquial Singapore English. 
Whether the campaign was successful or not in hammering home the intended message, we may never know the answer. Online sentiments to the music video were mixed; some found it cheesy, others found it catchy. Vaccination is a difficult topic and using slapstick humour to market it is a gamble. 
But one thing is for sure, the music video got people's attention, to the extent of making international headlines – a rare feat for a Singapore government marketing campaign. It caught the eye of the British daily The Guardian, which reported on the viral video and described it favourably as an "informative disco".
NTUC FairPrice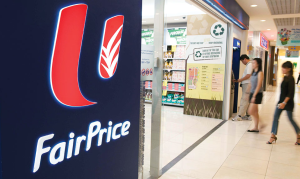 The pandemic saw a huge surge in online traffic and sales for retailers with online stores. But, it was a boom that many did not see coming and certainly were not prepared for at the onset of the pandemic. Supermarkets, in particular, were caught off-guard by the sudden shift to e-commerce. 
The largest supermarket chain in Singapore, NTUC FairPrice, stepped up its marketing game to meet the evolving needs of consumers during the pandemic. Public messages had to be rejigged to reflect the new normal. During the lockdown, demand for fresh produce tripled. NTUC FairPrice witnessed a 92% surge in traffic to their online shopping platform. 
The supermarket chain remained true to its roots as a social enterprise and did not lose sight of retail fundamentals such as value for money, selection and customer service. 
During the lockdown, NTUC FairPrice identified a gap in which senior citizens experienced difficulties in buying food supplies. It adopted a multi-prong holistic approach to reach out to this group in its communications. A priority shopping hour for the vulnerable, including senior citizens, was introduced at all stores. Specially outfitted grocery vans were deployed to 11 locations in Singapore to bring basic grocery essentials right to the doorstep of senior citizens.
NTUC FairPrice also worked with the Infocomm Media Development Authority of Singapore (IMDA Singapore) on a "Seniors Go Digital" campaign to help seniors learn how to shop online for groceries and essentials. Step-by-step instructional videos were developed to educate senior customers.
The outreach to senior consumers is but one of the many public communications efforts by NTUC FairPrice since the pandemic hit. The efforts did not go unnoticed. NTUC FairPrice won numerous accolades, including toppling Singapore Airlines to become the top local brand in Asia's Top 1000 Brands survey and leading YouGov's local BrandIndex Buzz rankings in 2020. 
Shifting marketing gears in the new normal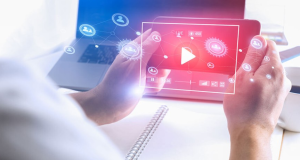 The COVID-19 pandemic has forced consumers to change their consumption patterns and beliefs, and in turn, marketers to adapt to this change. It is a unique time that calls for brands to re-position and reshape their products and brands to fit the new normal. 
Consumer behaviour and mindsets will continue to evolve over the next one to two years as the coronavirus is showing no signs of abating. Companies constantly need to identify new contextual cues, read into public sentiments and align messages to consumers accordingly and rapidly. An ability to strike the right tone with consumers will give brands a competitive edge. 
Companies that keep abreast of all these consumer behaviours should not look at sales figures alone. Social listening, analytics and data monitoring are among some of the essential tools to aid companies in understanding and keeping track of consumer sentiments. Insights gained from the use of these tools will help companies fine-tune their products and marketing messages accordingly – a move that is crucial to thrive in the new normal.