The best marketing campaigns are usually creative. 
But let's back up a moment. What do we mean by the best? Think for a second. How would you answer this question?
A lot of us would say the campaign with the best CTR or ROI. But this is further down the line. 
The best campaigns first need to do two things. I'll get to why in a second.
They need to 1) stick in people's minds and 2) create an emotional response. 
Campaigns need to be memorable because we are fighting for just split-seconds of attention. The average human attention span is now 8 seconds. A goldfish has an attention span of 9 seconds! Fail to grab attention and our campaign is pretty much meaningless.
But once we have grabbed someone's attention, we need to create an emotional response. This is because emotion is what causes users to take action.
So how can we as marketers do both of these things?
The answer is creative campaigns. They grab attention by being quirky, different, or unexpected. And they cause an emotional response by using a compelling narrative.
Creativity goes much further than ad spend. Let's dive in and see what we can learn.
What makes marketing campaigns creative?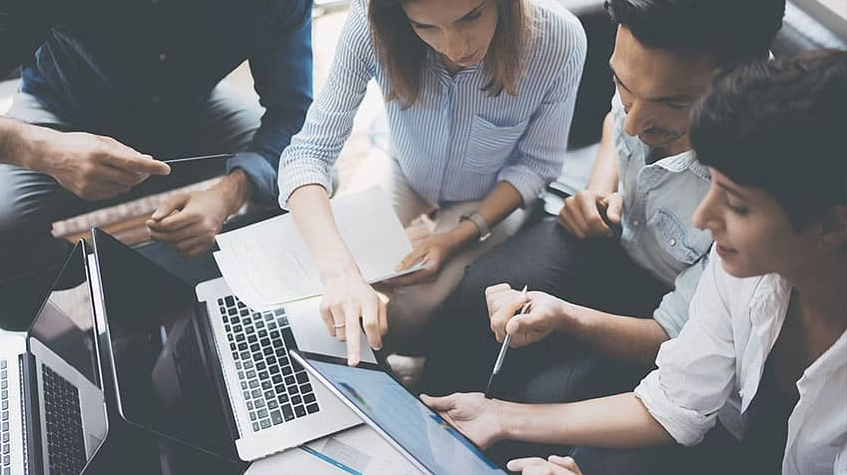 Before we get to the examples, let's look at some common traits that successful campaigns often exhibit. 
Common traits of highly successful creative campaigns: 
Interactivity

– Involving viewers in the ad experience through interactivity, builds rapport, and helps elicit an emotional response.

Tell a powerful story

– saying you have created the best chocolate bar in the world is not a powerful story. Recreating the childhood memory of someone's favorite chocolate bar and tapping into the same emotions that it caused is a powerful narrative.

Branding isn't always front and center

– there is a trend in marketing campaigns to be less direct with brand positioning. Try and focus on foregrounding the narrative.

Newsjacking –

successful campaigns usually either exploit an existing news story or create enough buzz to become a story themselves
The best campaigns usually combine these elements to great effect. But how to do this? Check out the following examples to learn from some of the best recent marketing campaigns.
7 great examples of creative marketing campaigns
Often with great marketing ideas, you think: hey that's so simple I could have come up with that. The following examples have some or all of the traits listed above. Let's break them down and see what the brands got right.
1. Heineken gamify the interview process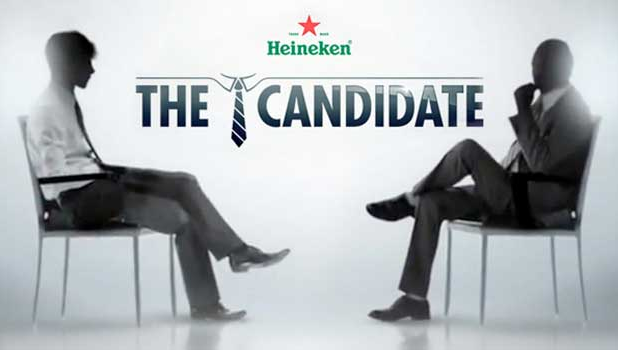 Beer giant Heineken went all-in on creating an interactive experience for potential job candidates. This is not a classical marketing campaign, but as the video was so fun it, gained the brand a lot of media attention.  The brand's interview game asks potential job candidates a series of questions. As you answer, the brand is introduced throughout the video in a creative way. At the end of the game, you get a brief explanation of your personality type and are encouraged to apply. This is an excellent example of both interactivity and telling a compelling story.
2. Burger King hacks the 15-second ad
How do you make a 15-second commercial much longer? Burger King found a way. At the end of the 15-second commercial, a Burger King employee says "OK Google, what is the whopper burger?" This triggered smart speakers around the world to read a Wikipedia entry about the burger. This caused quite a controversy but gained the brand widespread media coverage.
3. Nest uses Amazon as a funnel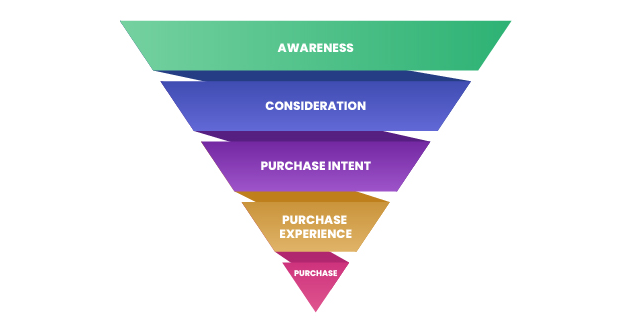 Nest is a high-end mattress retailer, but it wanted to reach a new, lower-spending customer segment. Instead of just creating a marketing campaign, they created a whole new product – a mid-range mattress and sold it exclusively on Amazon. The logic was that the customer segment they were looking to attract typically shops for mattresses on Amazon. Rather than try and attract the customers to their site, they went to the source. Creating a whole new product is really going the extra mile.
4. Twix merges products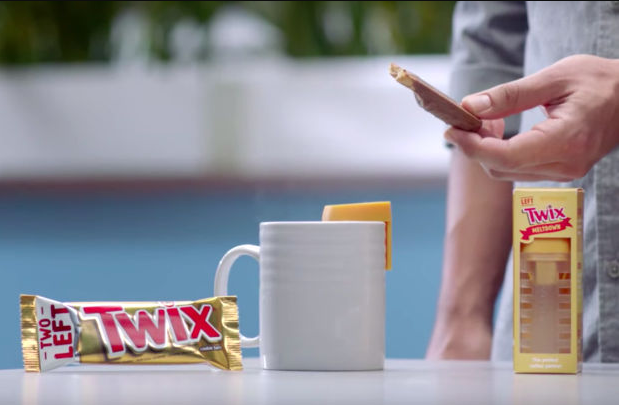 The chocolate company created a device that allows users to dip a Twix in a cup of coffee so that chocolate mixes in, but then you can still remove the biscuit to eat it. Pretty ingenious. The only way to get a device was by following Twix on Instagram. This campaign created a lot of buzz and had both users and marketers alike talking about how creative it was.
5. WeTransfer asks users to go offline
Branding is not front and center
This is a fantastic example for so many reasons. The Please Leave campaign by filesharing company WeTransfer is a poetic narration with the key message: spend less time on the internet and more time doing the things you love. This ingeniously ties in with the brand because even though WeTransfer is a digital company, it aims to save you time. The brand placement is left until the very end of the video and doesn't interrupt the narrative flow. Full marks.
6. KLM creates hologram booths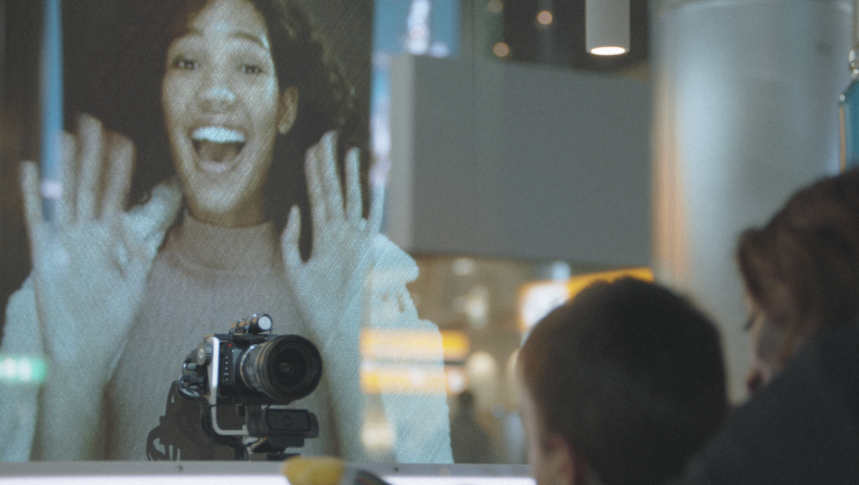 What if travelers waiting to board a plane could exchange tips face-to-face with others heading in the opposite direction? KLM Royal Dutch Airlines built a bar that enables travelers to chat with each other in real-time as they are waiting to board. This is an excellent example of offline marketing through interactivity. KLM also created a short film showing the conversations of real travelers in the booths.
7. Burger King built a silent drive-thru in Finland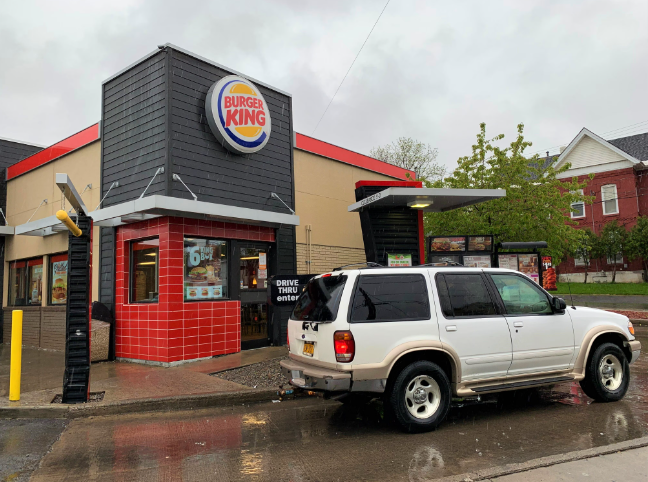 Burger King is back again. This time the burger giant created a buzz by playing with the notion of stereotypes. Toni Flyckt, the Marketing Director of Burger King Finland put it like this:
"It's a bit of exaggeration, of course, but there's an honest truth behind it. Many Finns are, in fact, private and shy people who don't particularly enjoy having any conversation with someone we are unfamiliar with. Even while picking up their food."
The fast-food goliath then built a silent drive-thru. Users order and pay for their food via an app, and then their order is brought out to their car. No human interaction is required. Even though this campaign was local, it garnered worldwide attention.
Start getting creative with your marketing today
Of course, there are many more fantastic campaigns out there. Which is a good thing, because that means there are more campaigns to learn from! Hopefully, these examples inspired you. 
Remember if you use interactivity, tell a powerful story, go easy on the brand placement, and try and be newsworthy – you'll be head and shoulders above most campaigns out there.
Have you experimented with any creative marketing campaigns for your business? What were the results like? Let us know in the comments section below.