Social media has changed the way business is done. It's provided companies with innovative ways to connect with consumers around the world. and graphic design for social media has a huge role to play.
Instagram, Twitter, Facebook, Snapchat and other social platforms can help you stand out from your competition and grow relationships with your prospective and existing customers.
The use of imagery in social posts has become key to achieving success.
According to Hubspot, people following directions with text and illustrations do 323% better than those following along without graphics or pictures. 
It's not always easy to win on social media, as it's ever changing and evolving, but some brands really knock it out of the park with their graphic design. 
Here are six brands that are nailing graphic design for social media:
1. Spotify
The music streaming giant seamlessly blends its brand identity into its social media. Its #2020wrapped campaign is the perfect example of how they use design and imagery to grab the audience's attention. 
#2020wrapped was more than a social media hashtag – it showcased Spotify users' most-played songs, favorite bands and podcasts in an easily shareable, slick-looking infographic. Simple, looks cool and personalized – and that's what we like to call 'social media design perfection'.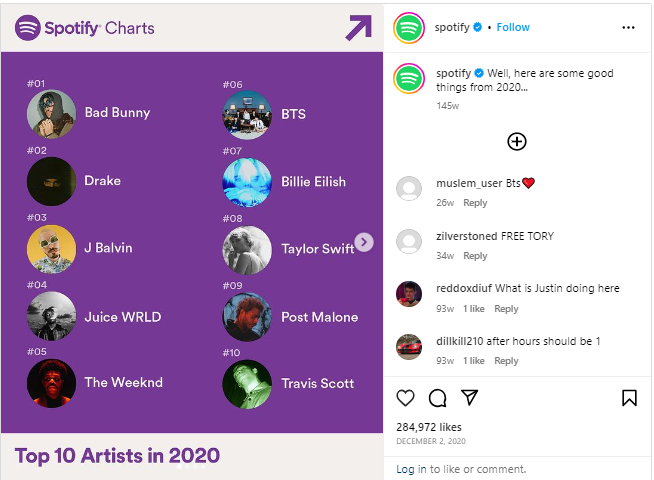 2. Starbucks
Coffee lovers have been treated to Starbucks and its brilliant social media imagery for a few years now. It uses straightforward photography mixed with some clever design to give its message a shot of caffeine.  
A great example is this pumpkin latte Instagram post.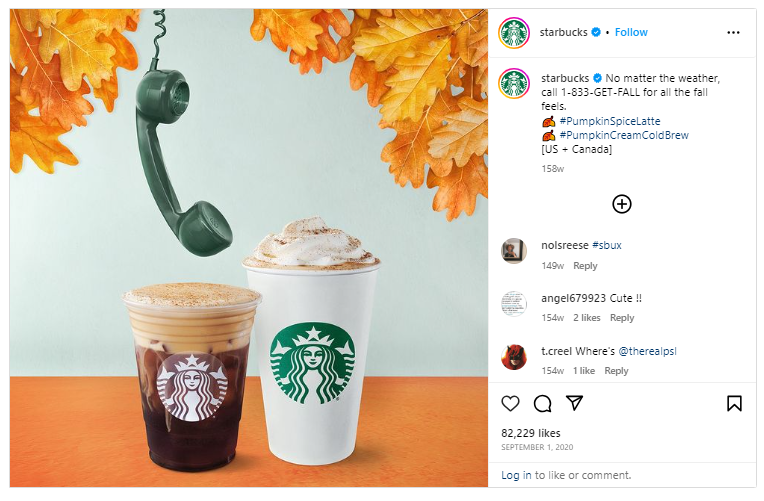 3. Oreo
Everyone loves cookies, right? And Oreo does not overthink it with its social media content. It cleverly use images of its delicious product in different funny scenarios that match a current trend or message. 
Like this post below, which explores a collaboration with the NBA team the LA Lakers.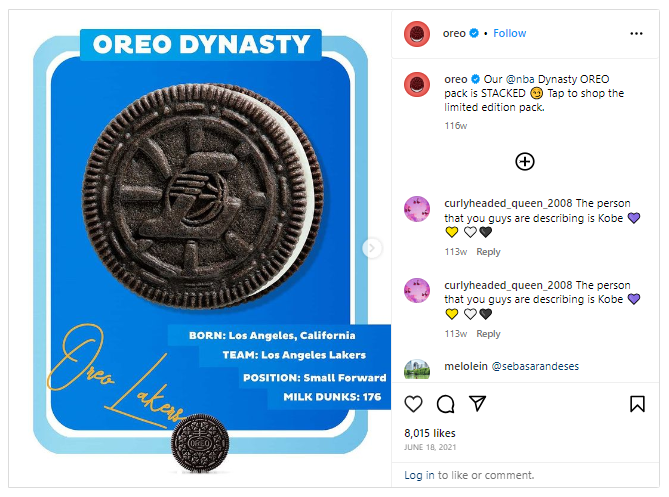 4. Mailchimp
Marketing platform Mailchimp should have good social media content and… (deep breath) it does. Its content is a mix of static images and short videos which all look great. There is nothing amateur or try hard looking about it – bravo to the graphic designers!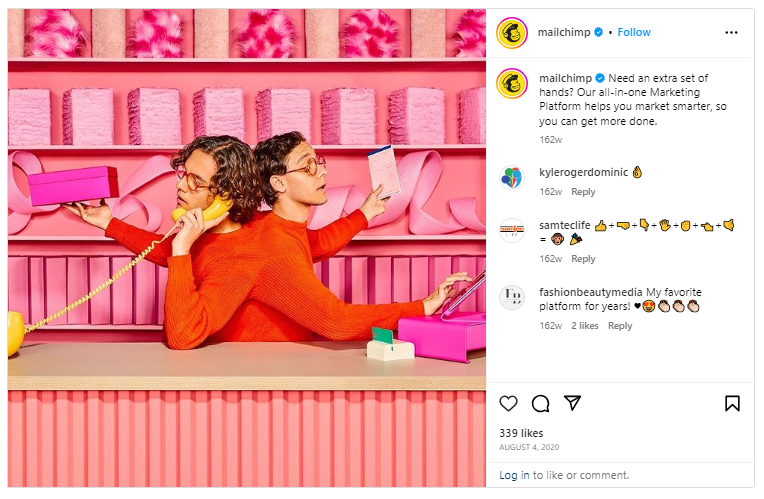 5. Netflix
Netflix and chill seems so 2017, but that entertainment streaming company has kept its social content "on fleek" (Ok that's dated too, sorry.) 
They edit screenshots from popular shows then add a witty comment or conversation. It's not heavy on design or effects but simplicity is always effective when done right.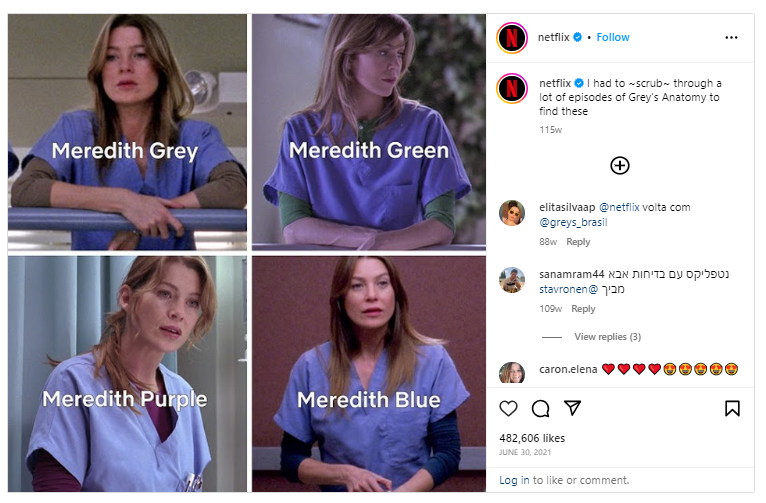 6. Shopify
Ecommerce platform Shopify produces consistent, eye-catching social media content. Its designers use a bright color palette alongside big bold words to grab the customer's attention. 
Check out its Instagram account to see clever copywriting combined with well-executed graphic design. 

You can have great graphic design for social media too
You don't need to be a multinational corporate titan to have great social media design. But to get the professional, eye-catching content you need does require some expert help. 
Discover how a graphic designer can transform your content and talk to us here at Metigy. 
Metigy's Creative Services was built to help small business owners access visually engaging graphic design so you can capture the right kind of attention and engagement across your social media.