It is an exciting time here at Metigy HQ.
Not only have we moved into our new office and feel great about having our very own dedicated space (aka no more co-working hassles), but after months of hard work, our Google Ads solution is live.
Having been completely focused on social marketing channels since our inception, we have always been focused on going multi-channel to add broader digital channels to our focus on Social. Social and Digital marketing keeps changing and so Metigy is dedicated to moving with that change to give our SME marketer community a constantly evolving cutting-edge solution to digital marketing. Releasing Google Ads is a really important step in realizing that dream, and you can try it now just by signing up!
While we have grown our solution using Social as a clear barometer for understanding why customers connect with your brand and the high impact value in reaching customers via Social, it has always seemed logical that we need to help our community of marketers to reach their customers wherever they are, and the reach that comes from adding Google Search Ads (formerly AdWords) and Google Display Ads, to your marketing channel mix, is compelling.
So we are incredibly excited to be at that point!
With all respect to Google, many SME marketers find it challenging to use Google ad solutions because let's face it, it has been designed with significant flexibility and to be used by a more sophisticated user – mainly Agencies and Enterprise customers who hire specialists who spend all day understanding how to leverage the flexibility in the platform. For marketers, who don't have the time or specialization, it can seem quite complex.
When Metigy considered the potential to integrate Google into our platform, we sought feedback, and it became quite clear that SME marketers would love to use Google ad solutions more regularly but what they really wanted was a solution that made it easier to understand and leverage on a regular basis. What a great opportunity for Metigy. So we jumped in with the intent of delivering a simple and effective SME and Content Creator friendly experience that would deliver an ROI focused outcome, while also being easy to use. Combining that approach and challenging our data science team to deliver Google-centric Insights and Recommendations that supported better real-time decision making for SME marketers, has resulted in Metigy delivering a very unique experience.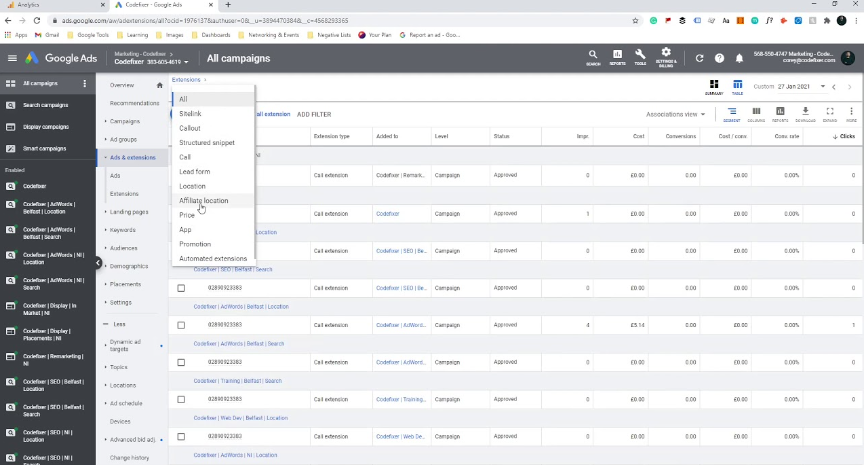 Metigy has made Google Ad goal setting really easy and the Recommendation panel guides decision-making as you create your ad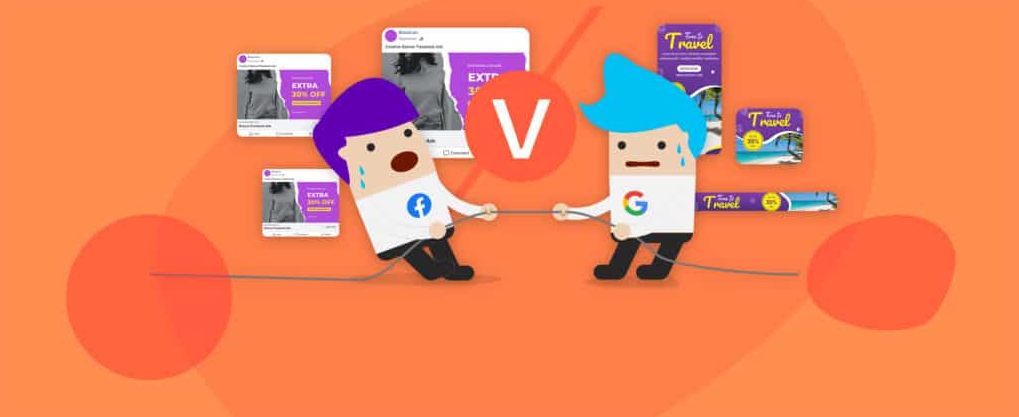 Metigy's Google Ads release includes an entirely new approach to ad creativity with a focus on making the process both easy and effective
It is no small thing to think that we can improve on the experience delivered by a globally successful platform like Google, which is what we are trying to do. So it is useful to frame our ambition with the context that we are going to do that with a very specific audience in mind – SME marketers and Content Creators. So our focus has led us to aim to deliver an improved experience in three very important ways, and these are very closely aligned with the three opportunities our customers identified:
Google by the nature of their existing Agency and Enterprise customer base, has developed ad solutions that meet the needs of sophisticated marketers running complex campaigns, managed by teams of digital marketing experts. With a sophisticated range of controls for complex multi-channel multi-market programs, it naturally includes a vast array of control parameters and even uses language and terminology employed by experts with marketing domain expertise. SME marketers don't always have that expertise and so they asked for a solution that was easy to use while giving them access to this highly effective product. The Metigy approach was to build a friendly interface with a simple process that addressed the high impact decisions, so our customers can execute quickly, yet with an option to go deeper and be more involved in the decisions and fine-tuning of performance, if you want to

Our customers hire Metigy as a product not just because we deliver a better process, but primarily because Metigy is the World's Leading Decision Support Technology made for SME marketers. Metigy's AI is completely focused on helping our customers make better decisions in every element in their marketing function. We also clearly aspire to educate and develop our customers as professional marketers. So it goes without saying that it was imperative that we integrate our Decision Support technology at every stage of the Google ad experience from goal setting right through to optimizing for performance once your ad is live. This is an ongoing process but we have already made a great start on this ambition

We also wanted to take full advantage of our heritage in society and meet an opportunity our customers keep asking about. Could we use our Social data to develop more effective digital channel marketing strategies? Yes, we can! So we are very busy developing some very clever product solutions with the Google team that finds the nexus between social data and digital marketing so we can turn your social customer interactions into highly effective multi-channel digital marketing ideas that work. If you want to know how we are doing that, and you are not already using Metigy, then

start now

and be part of our community of #FowardThinking SME marketers
But we are not finished with Google Ads yet!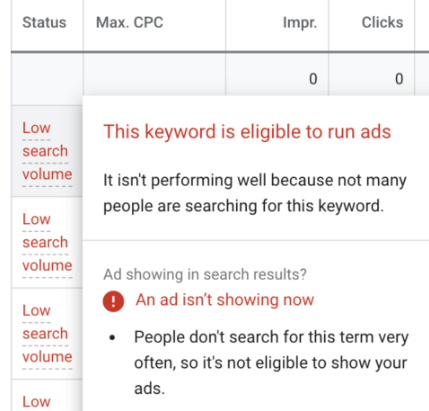 The Metigy Team are totally committed to challenging ourselves to push the boundaries in terms of product experience and the results our Insight and Recommendation technology delivers. In keeping with that, we saw great opportunities to leverage the potential in bringing social data to bear on the way brands market across digital channels. Data is good, but Insights and Recommendations are better! If you are part of our community, then you will have heard us refer to this in the context that Metigy is the World's Leading Marketing Decision Support technology made for SME Marketers. Bringing this philosophy to Google Ads presented not only a huge opportunity but also a few challenges. Fortunately, we have had the pleasure of working with the Google Partnerships team in Sydney and some very capable people in the Global Tech team, who have helped our product and engineering team to realize some great innovation in the way we deliver Google Ads for SMEs. We are working on bringing these innovations to the product, so stay tuned for more exciting news.