Below are some of the common questions we find our users asking. In this YouTube Video Upload FAQ article, we answer them for you. This list changes regularly, so be sure to check back.
Frequently Asked Questions (FAQ)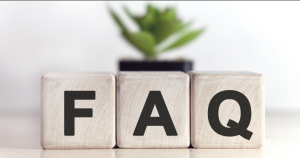 Whether you're a seasoned creator or just stepping into the realm of video sharing, navigating the intricacies of YouTube video uploads is essential. This comprehensive FAQ guide aims to address your queries, demystify the process, and empower you to optimize your content for a global audience.
Why do you lock the post 30 minutes before publishing?
When you upload a video through Metigy, we store it on our servers before uploading it to YouTube – don't worry, it's very secure – then upload it to YouTube close to the publish time. The reason we do it this way is to ensure you can make any edits.
Once it's uploaded, you can no longer make edits. The reason we allow 30 minutes is because we have to transfer the file from our server to theirs (upload it) which can be slow dependant and traffic. And then YouTube processes it into the format they will serve. Again, this is based on how busy their servers are.
What's the Difference Between Public and Unlisted?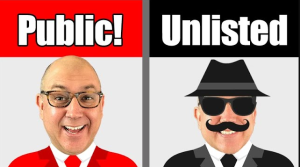 A public YouTube video will show up in YouTube searches, related video lists, end screen of other videos and Google search. This means that it might be found by people who don't subscribe to your channel.
Unlisted YouTube videos require the user to know the exact link to the video. There's no other way to find it as it won't be recommended or appear in searches.
The unlisted videos are very useful when you are wanted to have exclusive content, videos on your website, etc. Stuff that you don't necessarily want people to find.
But, unless you specifically need to hide a video, we recommend public videos.
Why can't I customize my YouTube Video Thumbnail?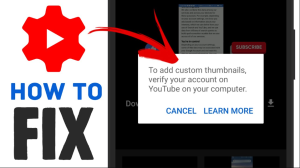 This is usually because you have not verified your YouTube account and also upload something natively through the YouTube Studio interface. They do this as a way to reduce spam on the platform. Read more about how to verify your YouTube account.
Once you've done those two things, thumbnails should be working.
How to Verify Your YouTube Creator Account
You should verify your YouTube account as soon as possible as it opens up more features on the platform. It's easy to do and all you need is a phone number for them to send you a verification code.
To verify your YouTube account:
Log into YouTube with the account you want to verify

Go to the

Verification Page

Enter the phone number and select if you want to have a call or text message

When you receive the code, put it in and that should be it
You may need to refresh Metigy for the updated YouTube permission to come through.
Please note, that YouTube limits the use of a single phone number to a maximum of two accounts.
What Video File Types does YouTube support?

YouTube supports a large number of formats and will convert them as required. The list of supported video formats as at the time of writing is:
.MOV

.MPEG4

.MP4

.AVI

.WMV

.MPEGPS

.FLV

3GPP

WebM

DNxHR

ProRes

CineForm

HEVC (h265)
Those are all fairly common file types. You will find some of the newer ones like MP4 (h264) will give you the best quality compared to the file size. And if you are working with older files, there are many free programs that will convert them to other formats.
Why Can't I Duplicate a YouTube Video Post?
Metigy does not allow you to duplicate a video post because YouTube will flag it as duplicate content and therefore won't be able to go live. Refer to our YouTube Video Upload Processing Error Messages article for more information.
Why is the upload limit on videos 1GB?
This is a limit we impose and will be increased according to the plan you are on. We have also kept it lower to gather data on upload and processing times so we can hopefully reduce the 30-minute window for smaller videos.
How much video is that? Depending on how well you compress the video, that's good for at least 15 minutes of 1080p video – that's standard Blu-Ray quality. An hour of 1080p video is about 3.6GB.
I have a Metigy Free Plan. Am I able to upload YouTube videos?
The current answer is no. This is due to the overhead of handling the videos currently. We do plan to add in some smaller limits in the future to allow our customers on the free plan to upload short videos.
If you are interested in uploading videos to Youtube, then we suggest upgrading to the professional plan. You can upgrade your plan at any time.
Further Reading