If you have tried to connect your Instagram account to Metigy you might be wondering why you are prompted to log in to Facebook first.
The simple answer is that Facebook owns Instagram and this is a move by Facebook to bring Instagram inline with Facebook's other tools. It opens up more reporting metrics and future functionality as well. And we hope to be seeing a lot more from Instagram!
Here's how to connect your Instagram account to Metigy…
FAQs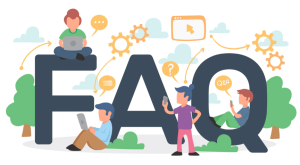 I only have an Instagram account, what do I do?
At this point, the only thing you can do is to create a Facebook page and connect it with your Instagram account.  However, this is a great way to reach new audiences and grow your business by tapping into the biggest social media platform in the world!
How do I connect my Facebook and Instagram accounts?
There are some requirements from Facebook to improve your setup. The main one is that you need to have an Instagram Pro or Business account. And then connect your Instagram page to your Facebook page.
Facebook has a great support article on connecting your Instagram account to your Facebook page.
You also need to convert your Instagram to be an Instagram Professional account which is the new term they use for a business or creator account because this now includes SME's and Creators. It makes sense to convert.
In Metigy we just call it Instagram, simple.
What do I do when I have connected my Instagram and Facebook pages?
To get started on connecting your Instagram you need to be both an administrator of the Instagram account and on the Metigy account, and follow these instructions:
Go to the Brand Management in Metigy (if you are and agency or manage multiple brands, you will need to manually switch between each).
Click on Add New

Then select Instagram

That will trigger a Facebook Connect pop up panel, which you need to accept. As mentioned above, this is because you needed to connect your Instagram and Facebook page.

You will be presented with a list of accounts you can connect

Select all relevant brand-related profiles and then click Save at the bottom.
With Facebook's upgrade, it means the old Instagram connections you have previously set up will no longer collect data but don't worry, your old data will still be available. To make sure your old data is not deleted,  Simply leave the old token unchanged. Do not delete the old connection.
If you have any questions on this, please feel free to reach out to us via email or via online chat.
Want to try Metigy for free and explore our tool? Get started today.
If you're a Metigy user, start posting to Instagram right away. Log in now.