In our recent Google Ads Webinar, we wanted to answer the question of why customers should try them. And in particular, how Metigy is using our AI Recommendation technology to address the issue that a lot of businesses have with Google Ads. And that is the perceived complexity of creating and running an ad campaign.
The webinar was run with Google Australia, so some statistics included are focused on Australian businesses. But, remember how far away and how small Australia is compared to markets like Europe and the US and how it has enabled those businesses to engage and grow a huge audience!
You can watch it here or read the transcript below the video.
1.1m Australian businesses connected with consumers in 2019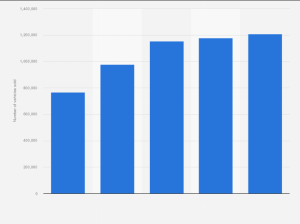 Being away from the large global markets isn't as restrictive as it used to be, and Australia shows the power and breadth of the Google Ads network. 1.1m Australian businesses and 1,600 nonprofits connected with customers and potential customers.
The amazing thing is that some of those businesses were targeting local customers, whilst others reached out to the whole world. And they ranged from a local boutique business like Pet groomers, through startups and small to medium-sized enterprises (SMEs).
Each of those businesses has their own challenges such as lacking the resources to run traditional marketing campaigns on television, radio or newspapers. But they can easily run a Google Ads campaign that is as effective and a lot more targeted using platforms like Metigy. Our focus has been to support businesses of all sizes to create highly effective ads.
Google Ads generated $32b of activity in 2019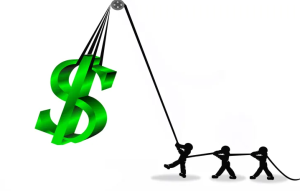 That number is not how much it made for Google but how much benefit Australian businesses got from Google Ads.
$32b reflects the revenue that SMEs generated from Google Ads along with those that also benefitted from serving those ads on their site using their AdSense integration. Google Ads is a very mature service and was originally released as Google AdWords in 2000.
4x Improvement in revenue using Ads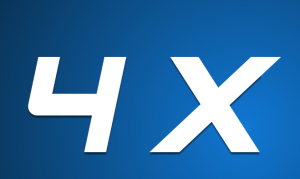 When it comes to ads, you want to see the return on investment which is obviously a key metric and Google Ads delivers that in bucket fulls. Businesses that use advanced digital tools like Advertising and Analytics typically see a 4x higher revenue than those that don't. This aligns perfectly with Metigy's 2x-3x conversion improvement quarter on quarter for customers that set and follow our objectives and actions.
For every one ad click, they drive an estimated additional 5 organic search clicks on average as well, giving your ads even more value. The estimated impact on businesses is that they make an average of $2 in revenue for every $1 they spend on Google Ads.
And those businesses are also economic drivers generating jobs as well as revenue for the economy which in turn fuels growth.
It's a level playing field for businesses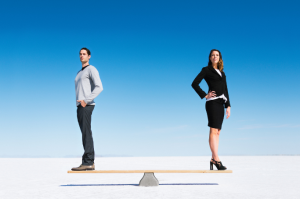 The great thing with digital advertising now is that you don't need a huge team of experts to start creating Ads. With tools like Metigy, one person can quickly create a highly optimised Google Ad for Search or Display.
This is a great leveller for businesses who used to need a full agency and a large budget of thousands or even millions of dollars to create an effective Ad campaign that might only last for a few weeks on television or radio.
Google has designed the Ads platform to allow businesses of all sizes to compete on a more level playing field. And thanks to companies like Metigy who have delivered AI-driven recommendation technology to level that field even further.
Find the right customers for your business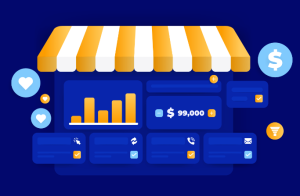 Wouldn't it be great, almost magical in fact, if you could reach the right customers for your ads, anytime, anywhere? Well, that's one of the strengths of the Google Ads network.
Google has developed a network that has some of the strongest intent signals in the marketplace. That is signals that may connect the behaviour of what a user is doing to you and your ad.
These signals are spread across 7 properties with over a billion logged-in users globally. This is then combined with what they know about you and your Ad. That information includes your website, the end page they are visiting, the content of the ad, etc. 
All these signals are updated on the impression so they stay relevant and are fed into our audience solutions where we leverage machine learning to identify patterns. This enables Google to connect with audiences knowing their life stage, interests, consumer purchase behaviour, and when they're in the market for products and services.
Continue to engage with them and create loyalty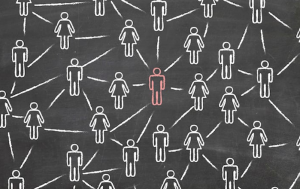 An important part of any campaign in the digital age of advertising is to continue to engage with that audience. This is made possible by using techniques such as re-targeting that allow you to re-engage a customer that has previously shown interest in your business.
Once you've captured an audience, digital advertising makes it easier to continue to engage with them and create loyalty and repeat customers. And to help you optimise this further, Metigy's AI will continually monitor your channels to help you optimise that audience and find new ones to target.
With Google Ads and Metigy, you can reach your existing customers with special offers and messaging to grow the lifetime value of that customer.
Why should you use Google Ads? Because the value really is outstanding!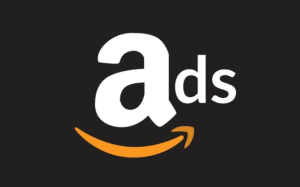 This may surprise you, but with Google Ads, you only pay when someone clicks on your ad. That means you won't be paying for impressions from users who never actually engage with you and gives you outstanding value.
You also don't have a minimum spending or time frame requirement which means they will work for your budget. There's a caveat here and that is Google's AI work better over time so it's recommended to run Ads for a few weeks to get the best performance.
Anyone that knows Google, knows that they are all about data and optimising performance. And with Google Ads, they ensure you see tangible results you can really measure such as clicks, contacts or sales which is you are continually updated about. This means you don't have to wait until a campaign has finished, to get the results you need.
Obviously, there are ways to optimise the budget, and Metigy is here to help you with that as well as continuing to optimise your spend for the life of the Ad campaign. This means no matter how big or small you are, we can make Google Ads work for you.
Google Ads shouldn't be hard and should work for you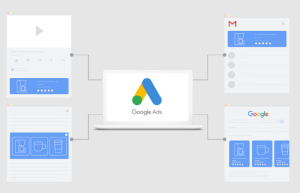 Metigy and Google's research found that 68% of small business wish there was an easy to use tool to help them advertise their product and service. This is where most businesses avoid Google Ads because they see it as being ineffective and expensive.
We have partnered with Google to create the easiest, smartest platform for leveraging the power of Google Ads without the overhead of needing to learn the complexities of Google Ads.
Try Metigy today and break down the process of creating Google Ads every step of the way with a simple setup and our AI recommendations help you capitalise on missed opportunities through keyword and audience suggestions.
Google Ads Resources
Sources
www.alphabeta.com/our-research/google-economic-impact-australia-2019/