When you are creating your social media content program, you need to consider how effective your content workflow is. And for bigger companies, there are also things like content compliance – including legal – considerations to be aware of.
This article looks at some of the things you should consider and how Metigy can help you manage the content workflow for your business. And for more in-depth reading on workflows within Metigy, read our Guide to Understanding Team Content Workflow.
One of the most critical things in our years working at agencies and small businesses we've come to value is team notes. It can come from anyone in the process and is valuable at any stage. Be that planning the content of the piece or agreeing on the ad-spend to be put on it. It can be something even be as simple as adjusting the copy, swapping an image or suggesting which channels to deliver it on.
Also, feedback also serves to highlight issues and suggest courses of action. An example might be content failing to publish or social page tokens becoming invalid. We have a few articles in our support section explaining page tokens and keeping them valid.
Another factor, compliance, involves ensuring your content creation is correctly recorded. It sounds so unimportant until it's too late – trust me on this. When you're putting your processes in place, you should ensure that the key steps are recorded to track down any issues.
And for those working with or for bigger Enterprise companies, in the event of audits, you have a trail. We are working to provide enough tracking for compliance laws in the US, EU, and the rest of the World. This will be covered more in a future article.
Different Content Workflow Scenarios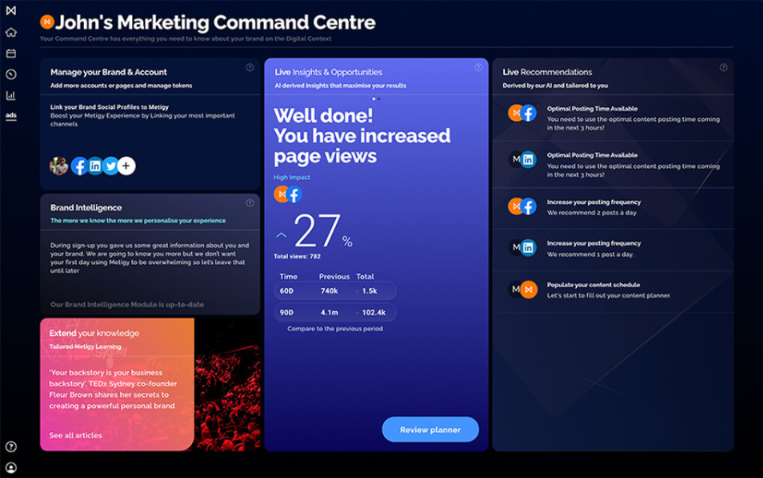 Working in a large team, you will generally split the process into a number of roles which each reflect a step in the process.
First of all, you have the creators who are involved in the planning process and ultimately manage the content program from the strategy stage.
Next, you have the approvers. These are the people that will review content and either approve it or provide feedback to get it approved.
For those in agencies, there will be an additional person: the Client. This is the one that has final, final say on if it is good to go live.
And let's not forget the solo operators: the bloggers, small business owners and other professionals. Those that want to quickly create, schedule and publish.
The Metigy Content Publishing Tools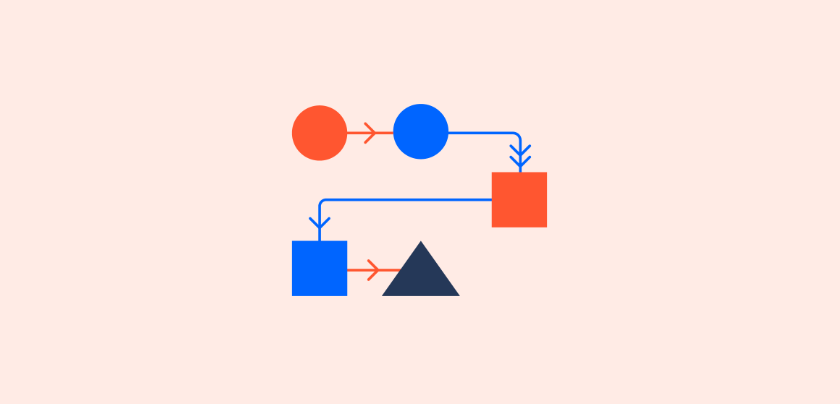 From day one we designed the Metigy Planning and Collaboration Calendar to support efficiency through our experiences and client feedback. The aim was to make it flexible, powerful, and simple. We do not believe in adding 10 steps to something that should be 3 or 4 maximum.
To support those on our Forever Free plan, we provide create and publish features in a single click. For Professionals, we have a Professional Plan. For bigger companies with approval content workflow and multiple staff, we have the Team plan with a content creation and approval flow.
And then for the Agency plan, we support clients by having the extra step of reviewers that sit between the creators and client approvers.
Enterprise plan customers are a little different and potentially require more customization. Generally, though, we have found that our existing workflows are preferable for them as it keep things quick and simple. But that's not to say we don't customize, if necessary.
Every post supports team comments as well – and we'll be greatly expanding our workflow options in the near future. A great example of the collaboration this supports is one of our Agency Plan customers, L&A Social. They use it combined with the workflow to effortlessly collaborate internally and work with their customers.
There's a lot more to Metigy, so why not sign up for the Forever Free plan today and find out yourself. We will support you with our comprehensive learning resources in the Metigy IQ Program.