When we think of digital advertising channels,
Google Ads
is the most reliable for all types of businesses.
Thanks to Google Ads, your small business can now access a set of advertising tools that allows them to target leads, prospects, and customers across platforms like Google search, YouTube, maps, and publisher websites. 
Get started with our AI-powered live ads creation tools here. Your budget can be as small as $5.
The ROI with Google Ads is huge. See for yourself:
A B2B SME made its maiden transition to B2C business and generated a 17% increase in traffic and engagement in their first Google Ads campaign.  
A rental business in Singapore generated 14,000 high-quality visitors to their website and got 400+ inquiries from leads with a low CPC at around $1.50/click.
Juicy Chemistry launched Search and Display ads on Google to educate customers on certified organic products. The campaign saw a 150% increase in monthly orders and a 20% increase in sales.
In this article, we'll explain:
What Google Ads (formerly Google AdWords) is all about

How you can advertise your business for as low as $10 and increase your sales

Real-world examples of small and mid-size businesses that are leveraging the power of Google advertising in Singapore, Asia, and all around the world.
If you're ready as I am, let's dive right in.
What are Google Ads?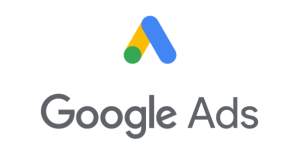 Here's what Google Ads look like in the search results when you do a search in Google:
You'll often find the tag 'Ad' in most ads that businesses placed on Google. 
By now, we're sure you know what Google Ads are.
By definition, Google Ads is the official advertising arm of Google that lets businesses pay to highlight & place their websites or landing pages within the Google search results. 
Your advertising copy (or ad) ranks will be based on the keywords you bid for, how much you're paying for it, the quality score, and a ton of other factors. 
Creating a Google Ads campaign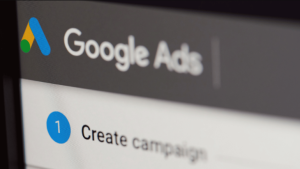 The first step in generating revenue through Google Ads is to create a campaign. 
You can choose from six different types of campaigns – Search, Display, Video, etc.
Each one requires a specific amount of bid money. 
Each campaign type has different requirements, but the overall goal is to generate leads. 
The type of audience you want to target should align with the goals of your campaign. You can also customise your ads to target a specific language or audience.
Setting up a Google Ad campaign is easy. Go to the Google Ads homepage and click on the 'Start now' button at the top-right side or bottom:
Setting up your first ad campaign can be daunting, but we've made it easier with the ad management service at Metigy. Our team can help you every step of the way. Try it today!
Better yet, you can create your Google Ads here with our AI tool.
What makes Google Ads so effective for SMEs?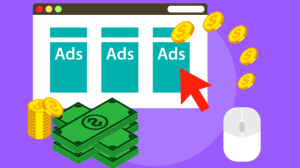 Here are some advantages of Google Ads:
1. Target customers that belong to a specific demography
Google Ads can send you traffic. But beyond that, you can laser-target a particular group of people. 
A good place to start is to understand the demographics of your website. Ask yourself, "who is visiting my website?"
You can install the MonsterInsights WordPress plugin, then enable the demographics and interests of your visitors to start tracking it.
Advertising on Google offers a ton of flexibility. You have the ability to choose a more precise target audience, lower costs, and higher conversion rates. 
Although there are still broader audiences that can be targeted for your advertising campaigns, audience targeting is an essential aspect of pay-per-click advertising.  
Demographic targeting allows you to narrow your reach by selecting customers that belong to a particular demographic — gender & age.
This is useful if you have a specific product or service that you want to market. 
Affinity segments are available for all of Google's campaigns, including Gmail and Display & Video 360. 
You can choose to display your ads to only those people who are interested in your product or services.
Demographic targeting on Google Ads is also possible if you choose to use the Detailed Demographics feature. 
To use this feature, simply log into your Google Ads account, select Campaigns, and click on Demographics. 
From there, you can select the demographic categories you wish to target. 
This will allow you to see which demographics your ads are targeted to. You can also exclude specific demographics and adjust your bid adjustments.
2. Reach out to people who are looking for your products or services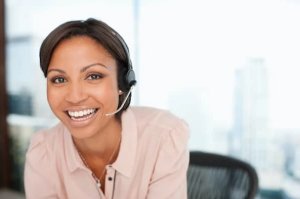 With Google Ads, you can reach out to people who are searching for your products or services. 
For example, if people are searching for a 'fitness coach' in Tampines, Singapore or in your city, your website will show up because you have picked that keyword while setting up your ad campaign?
The key is to create a campaign relevant to your product or service and target audience. 
There are many types of campaigns that you can create, depending on your goals, budget, and brand strategy. 
One of the best features of Google Ads is that they can be turned on and off instantly. And you only have to pay when a potential customer clicks on your ad (so it's a win/win for you)
You can easily change the budget if you see that it's not working for you. You can also pause your campaign and start over again at any time. 
You can also easily evaluate the results of your ads and adjust your budget as necessary. 
The Google Ads platform has tools to help you manage your budget effectively, including the Performance Planner. This tool analyses your ad's performance data and recommends the most relevant ad.
A key benefit of Google Ads is targeting your local or niche market with great precision. 
About 46% of Google searches are looking for local information. And 72% of local searchers on smartphones visit stores within a 5-mile radius of their current location. 
This makes it possible to display your phone number and address on Google Ads, which will attract a local audience and avoid competing with large national brands.
And if you want to make the most of your Google Ads campaign, you can always change your budget anytime.
3. Create massive brand awareness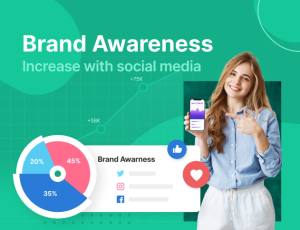 If you're looking to increase brand awareness for your business, Google Ads can help you do that. You can choose between search, display, or shopping campaigns.
These options will help you get your products in front of consumers who are looking for them, and this will increase your brand awareness and your sales.  
74 billion people go to Google to search for information. They turn to Google to find answers to their questions. So you can be sure that your ad will get seen.
Even if you're not on the first page, you can choose to run your ads via Display networks (partner websites and blogs). 
And because Google has an extensive network of billions of users worldwide, it's easy to reach your target audience cost-effectively. 
If you have a business in Singapore or any South East Asia country, you can use Google Ads to target your ad with keywords that match the exact 'intent' you're looking for.
This will increase your lead generation while reducing ad spending. 
For example, if you're operating a Pizza delivery service in Tampines, Singapore, you wouldn't want to target the keyword 'restaurants' in a broad match term because your ad would be competing with everyone else including physical restaurants.
4. Decide how much you want to spend to get better ROI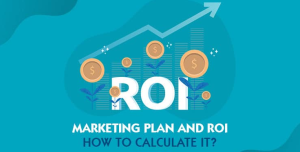 Before you start your Google Ads campaign, decide how much you want to spend each day. 
You can begin by setting a small budget and increasing it as you learn more about the campaign. 
For example, you may decide to spend $10 per day on advertising your business in the first month, but the next month you may decide to increase the budget to $20 per day. 
Keep in mind that Google will give you a monthly cap based on your daily budget.
Once you've figured out how much you can afford to spend each day, you can then adjust your spending accordingly.
The cost of each click can vary greatly, but you can start off with a low budget and increase your spending as your business grows. 
Remember that you're in control of your budget and can adjust it at any time. 
You should also consider the advantages and disadvantages of spending more money upfront on your campaign.
After you have decided how much you can spend each day, you can increase your budget and set a daily limit for your Google Ads campaign. 
You can increase your budget every month if you need to. For a local business, you should set a budget of at least $10 per day. If you have the budget to spend more than that, you can increase your spending as necessary.  
5. Use the power of remarketing to increase conversions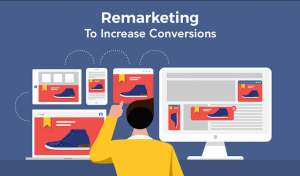 We love this definition of Remarketing from Elad Cheikha of Outbrain:
"Remarketing, also known as retargeting, is a very common and popular form of digital marketing in which marketers serve ads to users who have visited their website, or a specific web page, and who have or have not taken a specific action. It's an effective way to target people who have already shown some interest in your business or brand."
Remarketing can be an effective strategy to boost conversions. Studies show that only 2% of visitors to a website will purchase a product on the first visit. 
And you can increase Google advertising engagement by 400% through retargeting.
Remarketing allows businesses to bring back prospects who didn't respond to your ad (when they saw them) and the increase conversion rate. 
Retargeting is one of the best ways to reengage dropped prospects. 
It can help transform them into leads or convert them based on their behavioral actions. This method is great for increasing ROI.
Wealth management firm Schroders leveraged the power of remarketing to reach thousands of relevant audiences in Singapore.
In the words of Jerry Low, head of marketing for South East Asia, Schroders, "this retargeting campaign has allowed us to connect with our target audience effectively and impactfully – ensuring that they hear our message."
Remarketing is a great tool for increasing conversions. It works by targeting warm audiences, which can increase brand recognition and the value of website visitors. 
Businesses invest in SEO and PPC campaigns to generate conversions, but remarketing is a cost-effective way to boost brand recognition. 
And retargeting is used largely in Facebook advertising, Google advertising, and email marketing.
Remarketing also produces fast results for a low cost. Netshoes doubles ROI and records a 30% increase in revenue thanks to remarketing.  
Remarketing is an extremely targeted form of advertising. Remarketed ads are displayed to people who have already visited your website and interacted with your content. 
The marketing rule of 7 says that people must be exposed to your offer 7 times before they take action. 
Every additional exposure increases their chances of converting. Remarketing ads are served on YouTube sites and Google Display Network websites.  
Increase your conversions with ease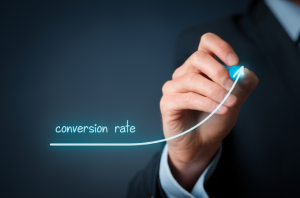 If you're a local business, for example, your customers want to connect with you right now. 
Local searches lead to purchases 28% of the time, according to HubSpot.
Are you ready to create your first Google ad campaign? 
Whatever your budget, you can reach your audience right where they are, and position your product/service as the solution they need.
To speed up the process, you might want to use our live ads creation tools that let you preview your ad, target the exact audience you want, and control your budget (starting with just $5).