Historically, users of Instagram running a business profile would have to manually publish their Instagram posts by only using its mobile app.
Some third-party social media tools allowed drafts to be saved, however, users would still need to use Instagram's mobile app to publish those drafts and make them live.
Instagram Publishing: How to schedule your Instagram posts for free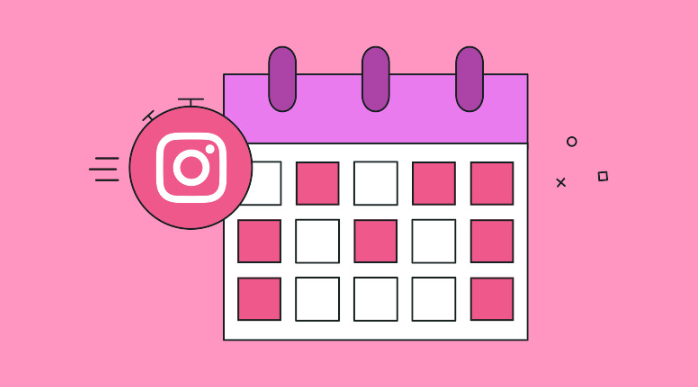 Now there's a new feature called 'Instagram Content Publishing', which means businesses can schedule Instagram posts and share them directly to Instagram from a third-party social media tool, like Metigy – without the need to log in to their accounts elsewhere or rely on mobile push notifications.
Create a free Metigy account and connect your Instagram profile
You'll need to start by logging in to your Metigy.com account and connecting your Instagram account. You can sign up for a free Metigy account in just a few minutes – there's no credit card required and no lock-in contracts. When you've done this, you'll be taken through our video onboarding and we'll guide you to connect your Instagram account.
Use our royalty-free image library for Instagram inspiration
It can be tough to find the right image for social media posts on channels like Instagram. But the Metigy platform can help you search an entire library of images and the best part is that they're royalty free so there's no worry about copyright or using an image your business doesn't have the rights for.
Find suggested and trending Instagram hashtags
Just like images, it can feel like you're guessing when it comes to using hashtags on your social media posts. But they're important and on channels like Instagram, you should be paying attention to your hashtag strategy because it helps drive your discoverability and gets your Instagram posts in front of more people. You can save time on hashtag research by using a tool like Metigy to find suggested and trending Instagram hashtags.
You can read more in this blog: 'How and when to use hashtags on each major social network'.
Schedule your Instagram posts in the content calendar

Being able to see all your scheduled social media posts in one calendar is a great way to streamline your publishing schedule and make sure you have the right balance of posts across all your social media channels. With Metigy, you can schedule your Instagram posts directly in the content calendar so they auto-publish when you want them to.
Post your content to other social media channels too
Using an all-in-one social media management tool, like Metigy, means that not only can you publish your content directly to Instagram, but you can tick off other channels when you're scheduling your posts too. While it's debated whether you should post all your content to the same social channels, you want most of your content to consistently appear across social networks so your entire audience can get the best chance at seeing your social messages. 
You can read more about this here: 'Meet your omnichannel marketing plan'
---
Start posting to your Instagram feed today with a free trial of Metigy's social media scheduling calendar and management tool – click here to try it for free.
Already a Metigy user? Log in and explore Instagram Content Publishing today.