You've probably seen the popular Chinese proverb "…the best time to plant a tree was 20 years ago. The second best time is now."
The same is true of your Instagram business profile.
When was the best time to launch a business profile? 5 years ago when Instagram announced the update. The second best time? Today. Right now.
Don't worry – we'll show you how to do it. But first…
Why even bother to create a business profile on Instagram?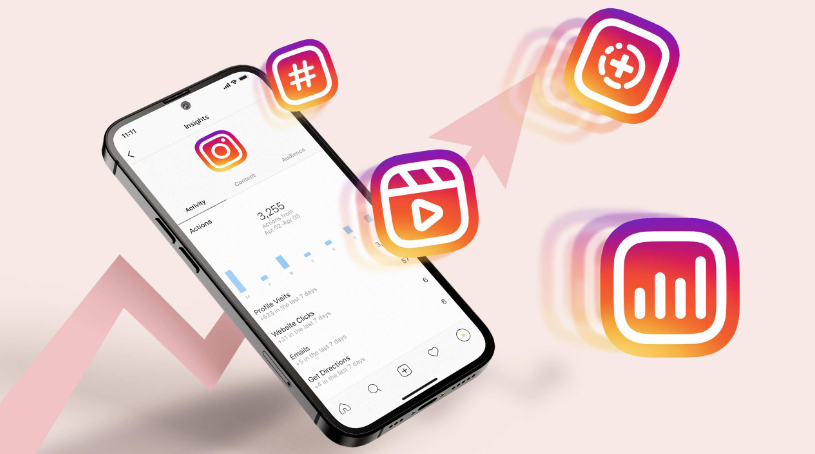 It's 2021, and Instagram has three different profile types — personal, creator, and business profiles.
As the names suggest, these profiles have different functionality and features to suit your need as a user. As a business owner looking to grow on Instagram, you need to create or switch over to a business profile.
Here are three reasons why a business profile on Instagram matters…
When you compare a business profile to a personal one, you'll notice some slight differences that make the business version look more professional.
For example, with a business account, you can add contact details and office addresses that appear right on your profile.
You can run Instagram ads
Running ads is one sure way to grow your business on Instagram. But you can only run Instagram ads through your Facebook ads manager.
You'll need an Instagram business account to connect with your Facebook ads manager so that you can run ads effectively.
Ability to schedule posts
Creating in real-time for Instagram can be very time-consuming. But with business profiles, you can schedule your posts way ahead of time using a third-party tool like Metigy. You can learn more about this here: Publishing to Instagram: How to schedule and post content
How to create a business account on Instagram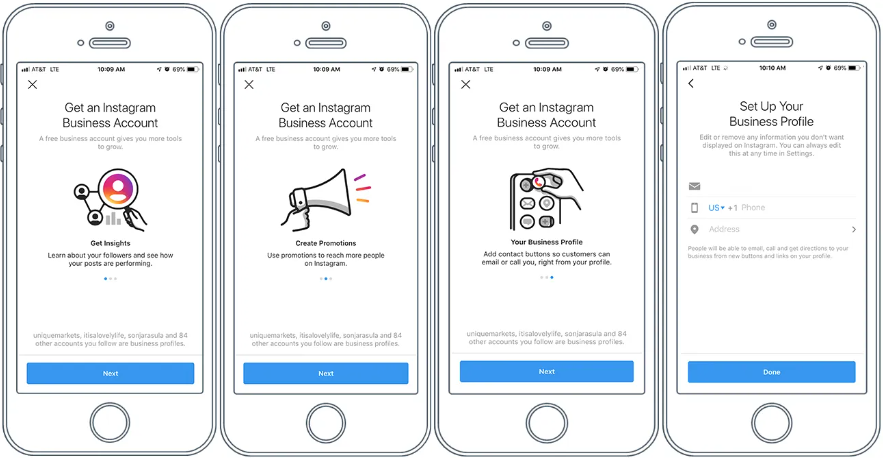 To switch and launch your business account on Instagram, here's what you need to do.
Navigate to your Instagram profile tab
Press the hamburger icon on the top right corner
Click on "Settings"
Click on "Account"
Find the "Switch Account Type" at the button of the screen and click on it
Tap "Switch to Business Account"
Connect to Facebook
Choose your business category and fill out your contact details
Congrats. You now own a business account
If you're not sure how to make your profile stand out, you should read this guide explaining the anatomy of a perfect Instagram profile.
Instagram business profile best practice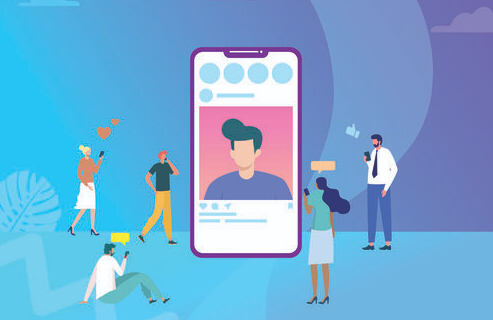 Switching over to a business account is honestly the easy part. You now have to make your profile work to achieve your business goals.
Here are some best practices for a business profile.
Your content publishing cadence has to do with the quality and quantity of your Instagram posts.
As a business, you need to strike the right balance between creating useful content, and overly promotional or 'salesy' content.
Your audience and customers are the lifeblood of your business. Without them, your Instagram profile would be for nothing.
So it's important that you take the time out to understand the needs and wants of your audience.
Instagram business profiles offer you some insights into your audience. The analytics tool shows you the gender percentage of your followers, their age, demographics, as well as the time they're likely to be online.
You can use all this information to create and post valuable content for your audience.
Shoppable posts are one of the most underrated features of an Instagram business account.
When done right, you can use these shoppable posts to create an entirely new stream of online income for your business.
So, now that you know how to launch a business profile on Instagram, don't hesitate to use it's amazing features to take your business to new heights.
Start posting to your Instagram feed today with a free trial of Metigy's social media scheduling calendar and management tool – click here to try it for free.
Already a Metigy user? Log in and explore Instagram Content Publishing today.