If you want your website to generate targeted traffic and increase your sales, it's important to increase your content engagement. 
You don't even need to completely redesign your website to get results. SmartWool increased its revenue by 17.1% by implementing 'smart' tactics.
The major challenge is getting your website to grow your business. That's what a lot of businesses and marketers struggle with.
This post will change all of that for you. Your potential customers are just a click away, and we'll show you how to fix the leaky website once and for all.
If you have good SEO, you can attract more traffic and get more opportunities to convert potential customers. 
Actionable metrics such as time on page and bounce rate will be dramatically improved — which can help you rank higher in the search engine results pages (SERPs).
Here are the seven best ways to optimize for SEO and conversions:
1. Optimize your content pages with relevant keywords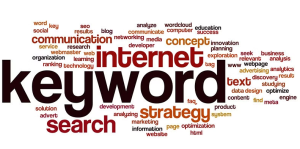 It's no longer a secret that a good keyword research strategy can significantly increase your website's conversions. 
This illustration clarifies the old vs. new approach to targeting keywords.
If you understand your audience and use the keywords they're typing into the Google search bar, you can create content that makes these visitors want to stay on your page. 
It becomes a lot easier to create content that entices them to buy your product or service. 
You can find quite a lot of easy-to-rank keywords by using the Google autosuggest technique like this:
Keywords can be commercial or informational. Examples of commercial or buyer-intent keywords are:
Best Electric Iron 

John Deere Lawn Mower Reviews

Where to Buy Original Niche Shoes
On the other hand, when users are simply searching for information online, they use keywords that will trigger how-to articles, tutorials, frequently asked questions, etc.
Some examples of informational keywords are:
How to Iron a White Suit

Why is My Dr. Dre Headphones Not Working?

How to Clean a Vinyl Floor
Target keywords that are easier to rank for, look out for those long-tail keywords.
You can identify these keywords by their intent – they usually focus on a specific need or are hyper-relevant to your product.
If you're trying to sell an event management service, for example, you may want to focus on niche keywords that are less competitive, such as a specific location. For example:
Event manager in New York

Event manager near me.
We use Ahrefs and Google Keyword Planner for our keyword research. 
While doing your keyword research is essential, not all marketers understand how to use this research properly.
Some marketers skip this step and use scraped keywords, while others choose the most popular keywords.
In any case, if you want to increase your conversion rates, you'll need to know your target audience and their interests to effectively optimize your content. 
You'll also avoid competing with established brands. With the right keyword research, you can avoid competition and make sure your message is heard.
2. Create engaging long-form content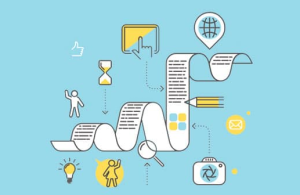 If you want to attract backlinks and outrank your competitors, you must learn how to create engaging long-form content. 
A 300-word post might be enough to answer a reader's question, but it's always advisable to go deeper and answer the 'next' relevant question as well.
For example, the keyword "What is the best color for a small room?" can be answered quickly with fewer words. But don't stop there.
Users will also be interested in your 'reasons.' If your best color is 'orange' you're expected to share everything about that color — with respect to the intrinsic characteristics.
Ideally, aim for a 1,000 — 2,500-word article, regardless of the topic. According to serpIQ, this is the Average Content-Length of Top 10 Results.
Somehow, Google favors longer articles over shorter ones. Not necessarily because of the word count, but the richness and depth of a comprehensive piece of content.
That said, a well-written article nurtures the reader's interest. A witty and informative graphic may save the reader's time and provide the answers to their questions. 
If your content doesn't draw in the reader, they will not be interested in reading more.
You can also use good design to entice your readers. This way, your content is more likely to be shared and read by your target audience. 
Consider adding rich media content (such as videos, podcasts, infographics, and presentations) to make your content more engaging.
Eric Siu, Founder of Single Grain uses a lot of visual elements to improve the quality and engagement score of his blog posts. 
Long-form content must be valuable and purposeful. Your audience will not stay on your website to read 4,000 words if it's boring.
Having a clear idea of what you want to accomplish with your content will help you decide whether or not it's the right choice for your business.  
3. Pay attention to on-page SEO
a) Site structure:
Having a well-structured and easy-to-use website is the most important On-Page SEO technique ever. 
You want to pass link juice from the home page to other internal pages.
This also includes optimizing your title tags and meta descriptions. 
Relevant headlines and descriptions will increase your site's discoverability and increase your rankings in the search results. 
The content itself should also be easy to read. Use charts, illustrations, images, infographics, or videos to break up chunks of paragraphs. 
90% of information transmitted to your brain is mostly visual. So use visuals to hook your readers.
Google will reward you with more organic traffic if your pages are well-structured and optimized with relevant keywords.
You can use on-page SEO to enhance the ranking of your content. 
b) Interlink your pages:
Another aspect of on-page SEO is ensuring that internal links are relevant and readable. 
This is done by making sure that internal links are relevant to the content. According to Mangools, every page on your website should be 3 clicks away from the homepage.
A major page on your site should have links from its main page. 
It's also a good idea to link related blog posts to your homepage, as it will bring additional traffic to your website and raise your page authority. 
To make on-page SEO easier, you can use RankWatch or SEMrush. Any of these SEO tools can analyze your entire website to determine how effective it is.
4. Get the word out with off-page SEO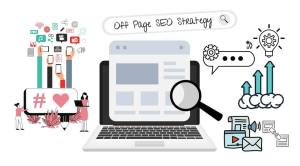 a) Inbound links:
Off-page SEO is essential to a successful website. While you can optimize your pages — through on-page techniques — to increase your ranking, you should also build inbound links to your pages. 
51% of marketers say that every page should have 2 – 3 inbound links pointing to it from a trusted website.
This will allow more people to see your content. 
It's important to remember that off-page SEO isn't about guest posting; it's also about building relationships and strategic alliances. 
Creating relationships with other websites, blogs, and online communities helps increase your site's visibility, which helps boost your ranking. 
b) Social signal:
Social media is a great way to reach potential customers, and staying active on these networks is a great way to gain traction. Social signals are really powerful.
Forums are a great source of high-quality backlinks, so you can use them as part of your off-page SEO and content strategy.
One of the most important reasons to do off-page SEO is to boost your organic traffic. 
Organic traffic helps increase your visibility, and it's crucial to keep up with changes in algorithms. 
This is why you need to monitor your backlinks carefully. Cross-reference the data you have with your organic traffic and see which channels are best for content marketing. 
That way, you'll be able to optimize your off-page SEO and keep your site ahead of the competition.
5. Mobile-first approach: Optimize your website for mobile users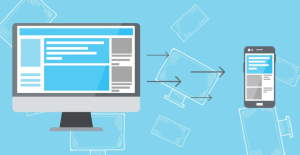 Mobile phone usage is on another level. US adults spend an average of 2 hours and 55 minutes daily on their phones.
A simple, intuitive navigation menu makes the website easier to navigate for mobile users.
For a better user experience, keep the menu short and easy to find. 

Keep the content and the navigation simple and clear. In addition, you should consider the user's range of motion when placing clickable content.
In addition to the visual appeal, the content should be easy to read on a small screen. 
Avoid large blocks of text, which may be difficult to read on a mobile device. Instead, present content sections with icons, graphics, and numbers. 
The page should not be slow at all. A slow website is not only bad for SEO, but it also creates a negative experience for the users. 40% of consumers will abandon your website if it fails to load within 3 seconds.
6. Improve the user experience (UX) on your website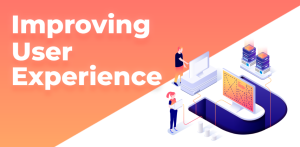 The key to a successful website is to make it as easy as possible for your users. 
While it may seem like a daunting task, improving the user's experience can increase your conversions.
Several factors can have a significant effect on how people experience your website, including:
a) Imagery
Using images on your site is a great way to break up the text and make it visually appealing. 
This not only improves the user experience but will also increase the amount of time people spend browsing your site. 
b). Easy to navigate
A good website should also be easy to navigate, with clear navigation and easy-to-use search functionality. 
Ultimately, this will increase the likelihood of users purchasing your products or services.
c) Intuitive design
A website design that's relatable and interactive will encourage visitors to stick around your site and will lead to loyalty and future sales. 
Klientboost, a PPC Ad Agency has one of the most intuitive web designs we've seen this year. 
It has clean navigation, a lot of white space on the homepage, and a catchy call to action button "Get Your Free Marketing Plan".
Moving on, one of the most effective marketing strategies is word-of-mouth. 
If a user is satisfied with your site, they will naturally share that positive experience with their friends and colleagues, leading to new customers. 
In addition to the benefits of increased sales, improving your UX will also increase your website's ranking — as many website owners link to your resource pages willingly.
7. Add a popup form to your website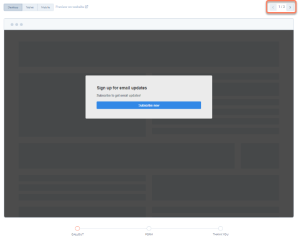 It's time to boost your conversions by putting a pop-up form on your pages. 
The main purpose of the popup is to provide a powerful call to action. The average popup conversion rate is 3.09% in 2020. This can be life-changing for any website owner.
It has many benefits and can greatly grow your email list and encourage repeat visitors as you follow up with subscribers. 
It can be useful for both businesses and individuals. 
Popups can increase the number of sales you receive and can be a very effective marketing tool. It gives you the chance to contact your visitors and potential customers.
Behavioral targeting is the process of matching user intent with value. By using your user's location and past visits, you can enhance the conversion rate of your pop-up form. 
How to optimize your website: In summary 
Your website should have a definite goal. 
It may not be to sell a product or service, but micro actions such as getting the visitor to click & download your white paper, subscribe to your email list, or take a quiz can help you get important data to start building relationships.
Remember that your website defines your brand and vice versa.
It's important to monitor your online brand and analyze the valuable data to improve business, traffic, and conversion rates.  
Monitor your brand and improve your traffic with Metigy
With Metigy's AI and its ability to monitor your content performance while generating high-quality insights, you can create better content that's higher-performing for your website. Save time on analytics so you can work on the next best piece for your business. Learn more about Metigy here.