Regardless of your industry, you always have to watch your competitors to ensure you are in the top spot in search engine results (SERPs) to drive qualified leads to your site. The best way to accomplish this is to the keywords that your competitors bid on and the ads that your competitors deliver to their online customers through Google Ads.
Fortunately, with the right approach and proper tools, you'll be able to see what your competitors are doing, as well as how their customers are finding them through the search engine. 
Many businesses use Google Ads to drive consumer traffic to their site. But you can also use it to spy on your competitors with a bit of competitive research to inform your marketing and sales team throughout the year.
Take a look at why you need to keep an eye on what your competition is doing, what to look for, and the right PPC tools you'll need to get a leg up on your Google Ads competitors.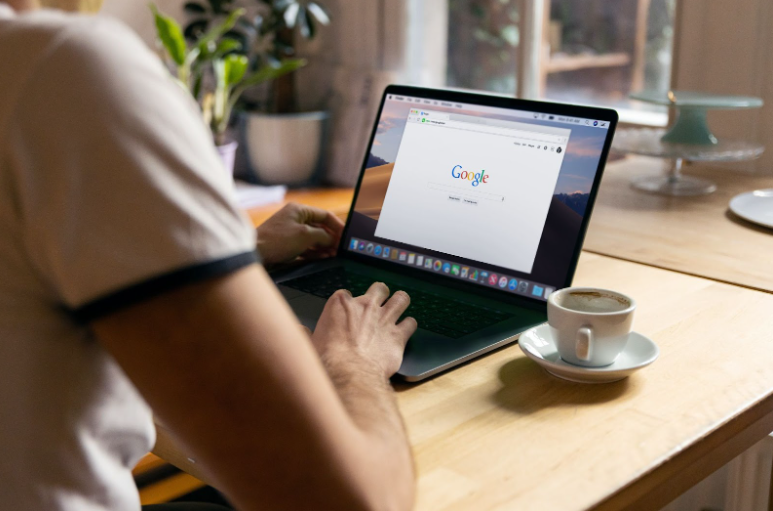 Why monitor your Google Ads competitors?
Your competitors are trying to put you out of business by attracting more customers, and many of your competitors have already used various tools to spy on your performance. So researching their strategies can save you time, money, and lots of frustration when growing your online business. 
Additionally, you can get the most out of your money on Google Ads since it lets you understand the behavior of your competition and learn exactly who you are up against for customer traffic. 
You can find lots of telling data that gives you insight into your competitors and their strategies that could positively influence your own. 
Top competitor insights to look for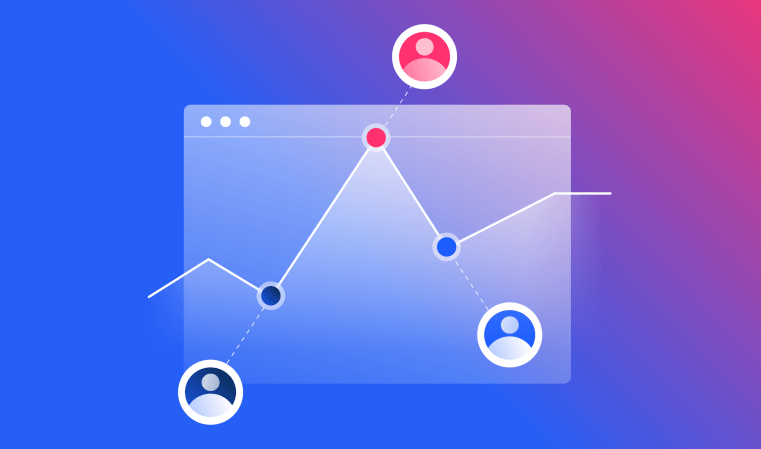 The great thing about Google Ads is that your competitors are apparent. Each time you search for something related to your services or products, you'll see their ads on your results page. 
You may find yourself wanting to find out how to get your own ads on top of the competitor's, but there's no instant solution for knowing if their campaigns are even profitable. If you are looking to outrank the competition, you need the right information. Ask yourself these questions as you research: 
How much of their budget goes to their Google Ads campaign? 

What is the conversion rate for their landing page?

Which specific keywords are appearing in their ad copy? 

How profitable are their ad campaigns? 
Let's look at which PPC tools and metrics will help you run a robust competitor analysis that will give you all the knowledge you need to improve your ranking.
The top PPC tools for competitor analysis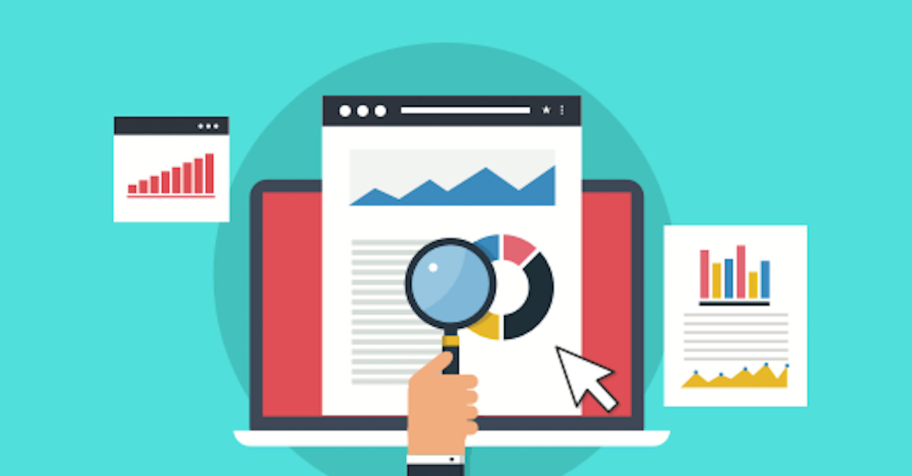 With just a little bit of research and some helpful tools, you can conduct a thorough competitor analysis that will show you what others are doing right. You then can apply those observations to your ads. 
Here are the best tools that will allow you to spy on the competition to gain an edge and propel your business forward. 
SEMRush:

This tool allows you to obtain traffic numbers and ad keywords for your competition, so you can use them to develop your advertising strategy. 

Auction Insights Report On Google Ads Campaign:

Use this Google Ads tool to see other domains that enter identical Google Ad auctions at the keyword, campaign, and ad group level. It can also compare your ad visibility with other advertisers. 

SimilarWeb:

Use this tool to gain insight into the monthly traffic of your competitor, as well as which channels attract the most visitors and where those users come from. 

SpyFu:

This tool helps you find your competition's top paid keywords, and monthly cost-per-click (CPC) costs for their PPC campaign. You can then use this data to decide which keywords need to make the most of your ad spend.

iSpionage

: If you already know who your top competition is, this tool will show you their best performing keywords for PPC keywords on Bing and Google, as well as organic impressions. You can also find out how much they are spending on their PPC campaigns to help

improve your Google Ads conversion rate

and keep ad spend low. 

KeywordSpy:

Not only does this tool give you access to a competitor's domains, ad copy, Google Ads spend, and keywords, but it also gives suggestions on keyword/ad combos that seem lucrative. 
Now, let's take a look at how you can use these tools to identify your top competitors and take steps to keep them from outranking you. 
4 steps to run an effective competitor analysis for Google Ads

To make the best business decisions, you need to know what works and what doesn't. Sure, you can do all the trial and error yourself. But keyword research takes time and can take the guesswork out of what your competitors are performing.
You can identify auction overlap rates, competitor keywords, and all sorts of information that can positively inform your business decisions. 
And once you know how the competition works, you can work on being one step ahead. 
Do keyword research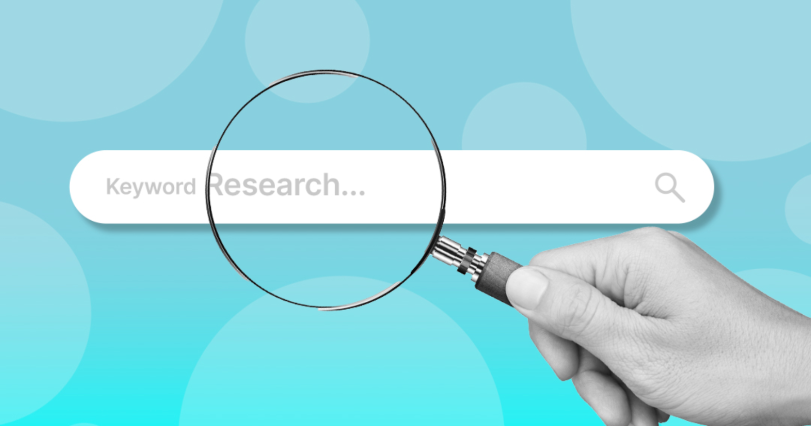 You already know that the right keyword combination is pivotal for your ad campaign when it comes to PPC. 
However, it's common for people in the same industry to use the same keywords. Use the Keyword Planner tool in Google Ads to discover new keywords for your campaign. 
You can also manually search common keywords and see which competitor's ads show up next to your own. 
As you do your research, your goal is to identify which ads you're competing against and evaluate the following: 
Ad Copy 

Keywords

Landing Page Relevance 

Query Context 
Remember that all these aspects affect a site's quality score, so see how much effort each ad site puts into its keyword efforts. 
Utilize auction insights on Google Ads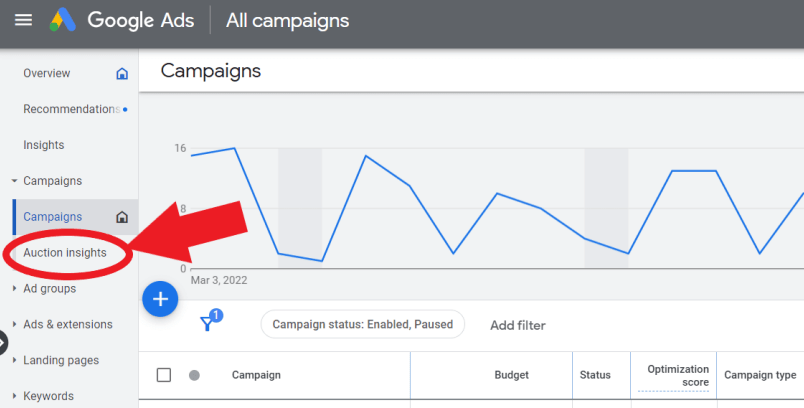 Once you have a good idea of their keywords that rank, you can move on to more specialized tools and insights. 
Auction Insights is an excellent tool for spying on the competition. It allows you to look at competitor reports by the campaign, ad group, and individual keywords. This will give you essential KPIs that tell you why those ads are ranking well. 
Not only will this give you an idea of your competitor's ranking, but you'll also understand the reasons behind their choices. 
Action Insights allows you to look closely at your competition's actions without needing third-party tools to do so.  
Locate your competitor's keywords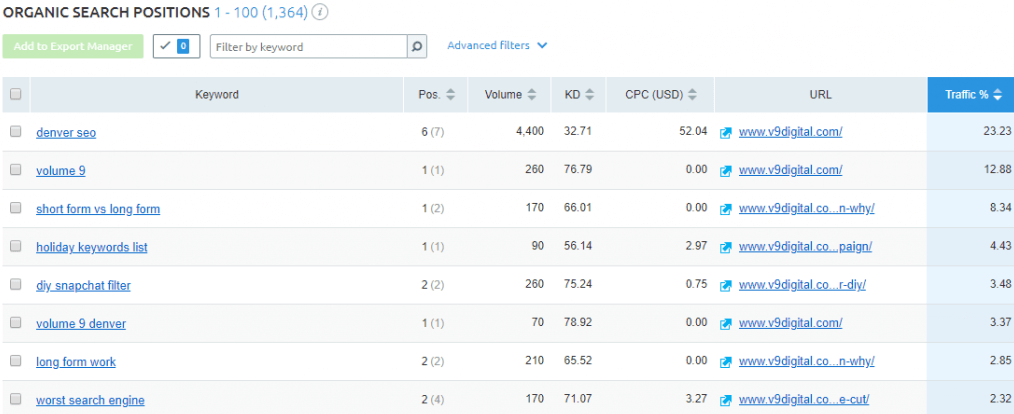 By now, you know just how important keywords are when it comes to your Google Ad ranking. SpyFu is an excellent tool for researching your competitor's keywords. 
This tool allows you to get an even more precise idea of your competitor's actions by using the history feature to see what worked for your competitors to get them ranking high. 
You can see the performance of their past ads, paid keywords, and their most profitable keywords. This allows you to choose the right keywords the first time since you'll know which ones need to be used in your campaign. 
All this information will help you perform PPC optimization with minimal effort and no manual keyword research because all the data you need is right in the report.
Use the competitive research data to your advantage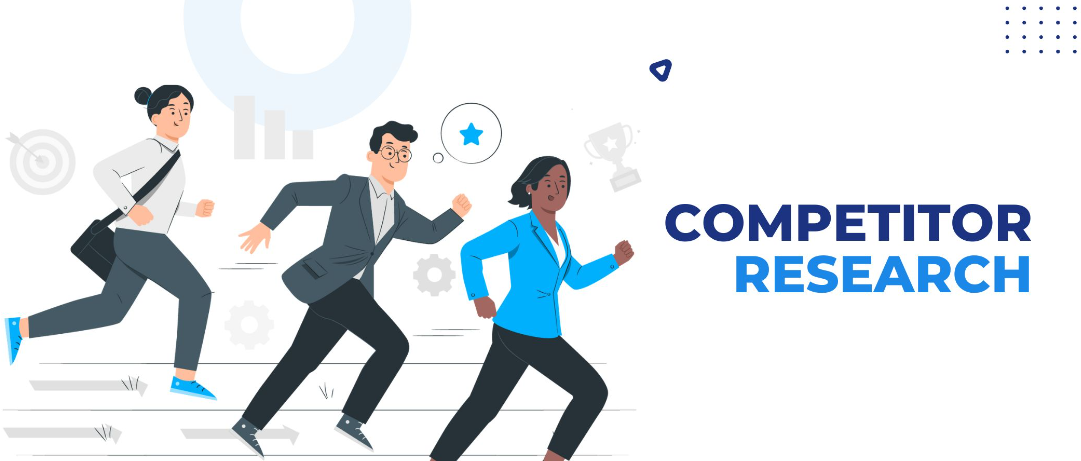 Now that you've looked at your competitor's keywords and explored what's working for them, you'll need to put that intel to work. 
Here are some things you can do with competitive research to make intelligent decisions for your business:
Identify gaps in your own keyword portfolio and content to help your

social media

strategy. 

Run competitive benchmarking to see how your performance stacks up over time. 

Use keywords to figure out what your audience really cares about to support your marketing campaign decisions. 

Be inspired by competitors' keywords and develop relevant content for your site. 
If you found new competitors, you haven't previously considered, use it to your advantage. Remember, it's essential to understand how everyone ranks against you in the SERPs and what you can do to get ahead. 
Use competitive analysis to boost your Google Ads performance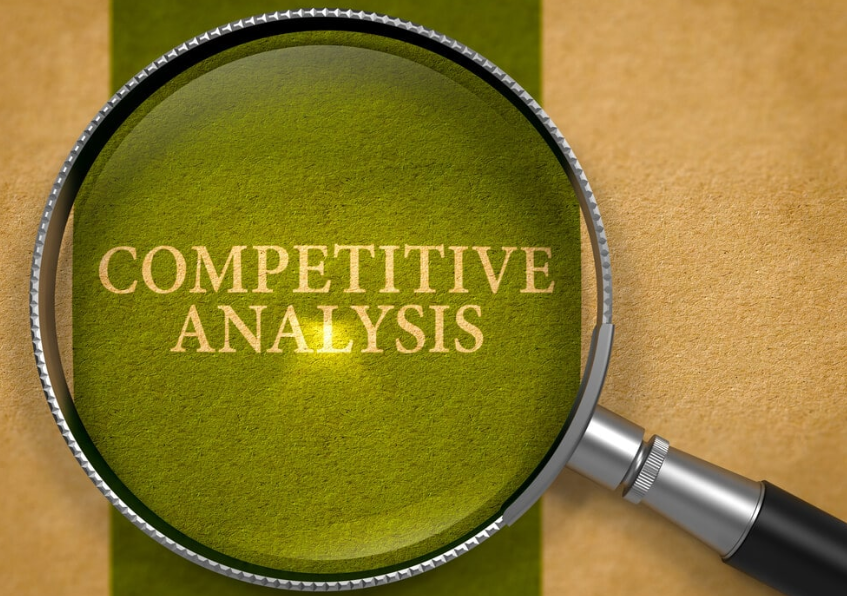 While competitive research takes time, identifying your competitors and learning about their previous actions can help save you time and money by sidestepping the need for trial and error. 
Use the data you collect to strategize and optimize your website. The spy tools we discussed can help you get ahead of your competition and stay in the lead. 
Interested in how Metigy can help you get there? Take a look at our Google Ads services to see how we can help you feel more confident about your business goals. 
Which Google Ads metrics should I be tracking?
Some important Google Ads metrics data points you should track are impressions, clicks, impression share, and CTR. 
How can I use Google Ads to convert mobile customers?
Use Google Ads to convert mobile customers by increasing your bids for mobile devices, optimizing your landing pages for mobile, and implementing remarketing campaigns. 
How much do Google Ads cost per click on average?
On average, Google Ads cost between $1 and $2 per click.