When it comes to social media marketing, it's easy to think that budget is everything. More ad spend = more reach = more engagement, right? But perhaps an even more important aspect is how well you use the social media budget that you currently have. 
In fact, that is one of the key benefits of having a budget document in the first place, to monitor and control precious financial resources and allocate them more effectively. Other benefits of having a social media budget are helping you plan your social media actions effectively, and being able to demonstrate ROI to your business leadership.
By optimizing your current social media strategy, you can maximize your social media budget and create more targeted, effective and cost-effective social media campaigns. Not only this but using this approach can help boost your social ROI, which may land you a bigger budget in a future campaign.
Check out the following 9 actionable quick tips to help you get the most out of your social media budget:
1. Define Meaningful KPIs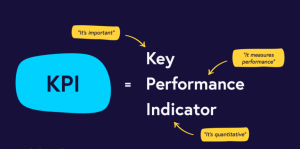 This may sound trivial, but it's an essential first step to define meaningful KPIs. A goal like "boost our social numbers" is not good enough and will not give you a meaningful result.  
Remember: A metric is what you track, a KPI is putting a number/goal to this metric.
But before you create your social media KPIs, you need to understand how social media fits into your business model. For example, the San Diego Tourist Authority uses Instagram Influencers to post about San Diego to try and boost tourist numbers. 
Based on this strategy, two logical KPIs would be: 
1) Increase overall Instagram engagement by 5% in 2020.
2) Increase Instagram Influencer ROI by 2% in 2020.
Both social media KPIs are directly related to the business model and are specific and measurable. Number 1 is more high-level but provides a framework: by boosting engagement, they can further leverage their chosen strategy and with number 2, they could monitor if their influencer strategy is becoming more effective over time.
2. Take your content repurposing to the next level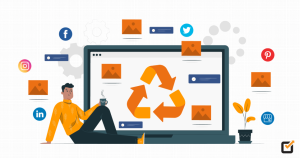 I can't emphasize this tip enough. Used correctly, it's a really powerful tool. Neil Patel's social media strategy is an extreme case of cross-posting/recycling content. The great thing about this approach is that you don't need more budget to make it work. What you do need is the ability to map out your content well.
Neil describes an extreme example of a method he sometimes uses for repurposing content:
1) Record a YouTube video first
2) Use the audio to create a podcast
3) Use transcripts to create blog posts
4) Use stills from videos and quotes from the blog posts for social posts
You might be thinking: Yeah that's all great but it depends on the content right? Absolutely, not every video would work as a podcast. But, if you imagine two marketers discussing a hot social media topic, then the audio of this video would work great. With relatively minimal editing the transcript could be turned into blog posts, and so on.
By planning your content around one central asset such as a YouTube video, you only really need to budget for that and the time it takes to edit it into different pieces.
3. Go for easy wins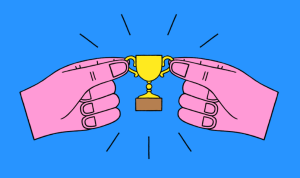 Not all your content has to be professionally produced. Sometimes it's enough to post an inspirational quote or a behind-the-scenes snap of your workplace. Remember, social users love to get a new insight into your everyday life. Just keep it professional and inspirational.
4. Save time by automating tedious tasks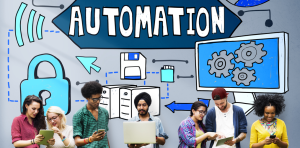 One key part of your social media budget is you! Your time is invaluable so you need to spend it doing the things that matter. Manually scheduling posts is not going to maximize ROI when you could be doing much more valuable tasks. You need to automate wherever possible and social media automation software like Metigy allows you to win back valuable time and maximize your impact.
5. Experiment (as long as it's free)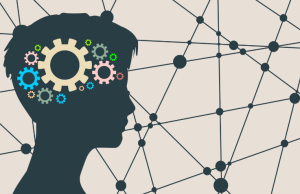 The great thing about social is there is room for comedy and quirkiness. There are many great examples of brands using humor to connect with more users. Old Spice really owns the quirky and humorous side of marketing. So don't be afraid to experiment a little, just make sure that what you do is in keeping with your brand and not going to affect your social budget.
6. Pace yourself with a content calendar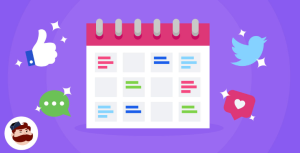 There's nothing worse for social users than when they find a new brand with great social content only for it to dry up a week later. You don't want this to happen, so start by answering these questions:
How much content do you have right now?

How much content would you need to keep publishing at the same rate?

What is the average lead time of producing this content?

Are these estimates realistic?
Once you start creating engaging content, you need to keep the ball rolling, otherwise, your users will stop coming back. Create a content calendar that you can stick to. It's better to choose a slower publication rate at first until you know you can sustain your post rate over a longer period.
7. Use your thought leaders wisely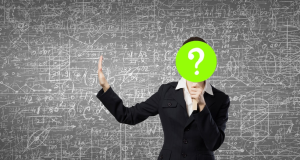 How active are your thought leaders on social media? If the honest answer is not that much, you need to try and change that. Why? Because social users gravitate to them. Thought leaders are the influencers of the business world. Think Elon Musk vs. Tesla. 
Now, this doesn't mean bothering them all the time and producing lots of corporate videos. Find a happy medium. You would be amazed how much of your social audience would love to know about your CEO's daily routine, organizational tips, or career story. This resonates much more than a stale video talking about corporate values and a boring company vision.
This can all be shot with a smartphone in five minutes or less. If you're stuck for ideas, try an AMA (Ask Me Anything session with your thought leader) and see what questions come up frequently.
8. Limit ad spend to content with a track record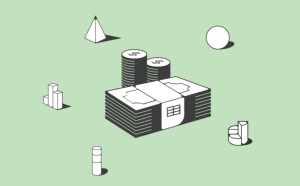 Ad spend is likely where a lot of your social budget will go. But ads on social are getting more and more expensive which means you need a way to optimize your spend.
In order to maximize your budget, one strategy is to limit your ad spend to content that performs well organically. Maybe there was a quick tips ebook that really connected with your audience. If you widen your social reach with content you know will perform well, you are decreasing the chance of wasting ad spend. 
9. Make everything measurable with metrics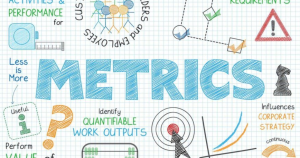 Measure everything. If you can't, you won't be able to benchmark success against the KPIs you defined in tip 1. Metigy dashboards allow you to do this with ease. This allows you to see at a glance what strategies are working and what are not.
Maximize your social budget today with these tips
Armed with these 9 tips, you will be able to stretch your social budget further and get big results for your business. Which tip are you going to try first? 
Find out how Metigy can help automate your social workflows today.