Google Ads are a fantastic way to generate new leads.
You can target based on keywords, interests, location, and almost anything else that will help you laser-focus your ads on your ideal customer.
But, it's no secret that getting high conversion rates can be hard.
The average Google Ads conversion rate is just 3.48%.
Luckily, there are some powerful ways to improve that.
In this article, I'll walk you through some of the best ways to get more business through your existing Google Ads campaigns.
I'll be assuming a few things about you for these tips to be relevant.
The keywords you're targeting make sense for your business

Do you have product/market fit

You have the resources not to call it quits after spending $100
With that in mind, let's jump straight in.
Why does Conversion Rate matter most?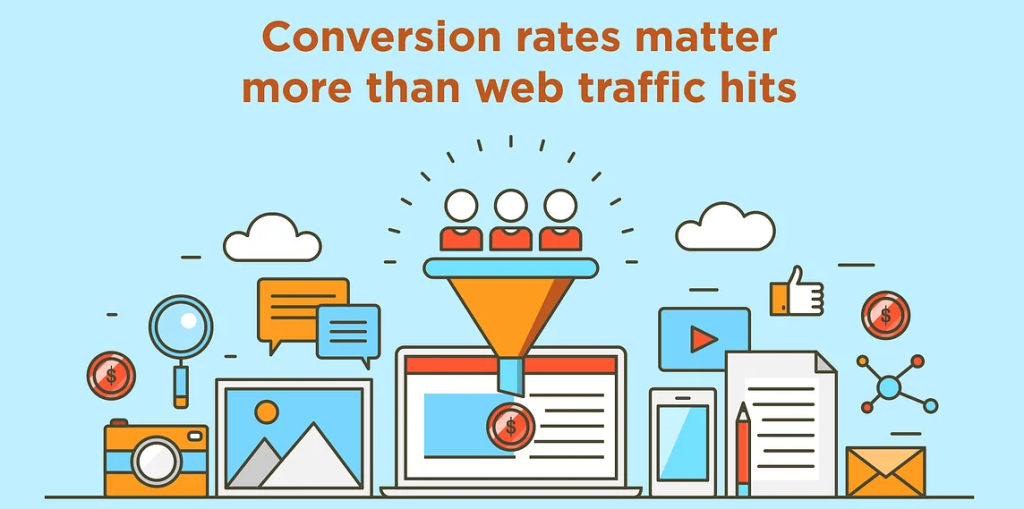 Conversion rate is arguably the most important metric when it comes to any form of digital advertising.
To calculate it, divide the number of conversions generated by the total number of clicks your campaign received.
Unless you're running purely brand awareness-focused campaigns, the conversion rate will show how successful your campaign is and will reflect how good your targeting is, how persuasive your copy was, and how strong your offer to leads is.
How to improve your Google Ads Conversion Rate
1. Use social proof on your landing page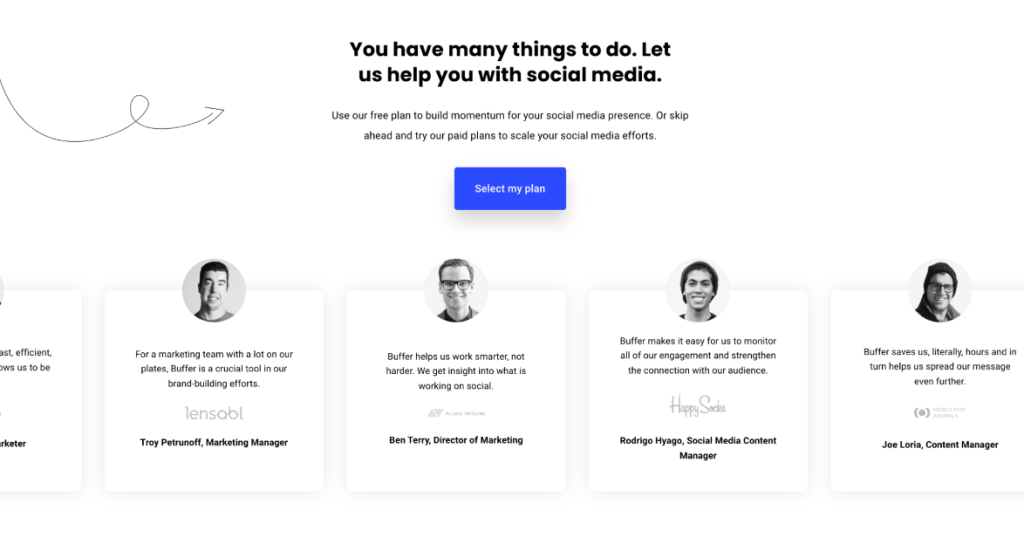 Social proof has a major effect on ad campaigns.
88% of buyers trust user reviews as much as personal recommendations. Your landing page testimonials are part of that.
But, it's not enough to post a small quote or a customer company logo below the fold.
You need to leverage your existing success stories and happy customers to tell prospective buyers just how good your company is.
What's great about this is that it doesn't even have to be hard work, as there are services out there designed to help you generate social proof.
Consider using a service like Testimonial Hero and ask your best customers to short videos talking about how your company has helped them.
Companies like Case Study Buddy will write a detailed story on how your brand helped another see success.
Whatever type of social proof you gather, it has to be better than what your competitors are doing. Adding a few logos or short quotes is the norm, so by recording videos and writing up detailed case studies, your social proof will have far more impact and help improve your conversion rates.
Example: Watch Mortgage Choice's testimonial for Metigy
2. Match the search intent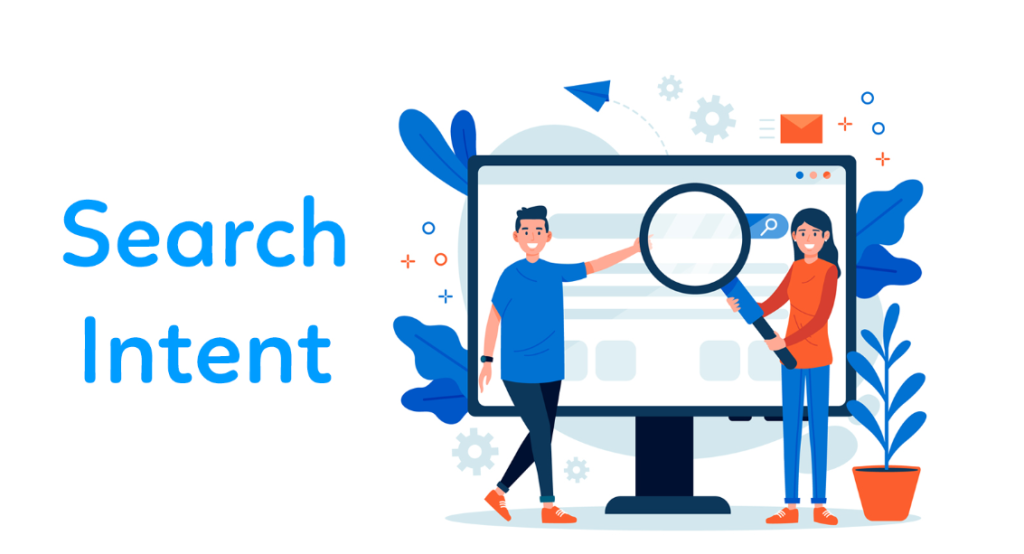 A common mistake that brands make is running ads that aren't what their customers are looking for, and don't match the search intent.
Related: Why understanding user intent is key to SEO success
This results in people clicking on your ads and feeling misled because it wasn't what they expected (or wanted) to see.
The closer you can get to matching the user search intent, the higher your landing page will convert.
For example, if you're targeting a competitor-branded keyword (e.g., Mailchimp), make sure your landing page is relevant.
You may also need to differentiate based on the use of that keyword to match the intent.
For example, someone might type "Mailchimp alternative" into Google, and if you're running ads pitching your product that does a similar thing, it's relevant.
If you then match your landing page to that search term, you'll likely see higher conversion rates than if you send a visitor to a generic page.
But, if someone searches using an informational keyword (for example, "how many contacts can I store in Mailchimp") and your ad leads them to a generic landing page for a different product, they'll be confused when they arrive there. They expected something related to Mailchimp, and they got your solution that doesn't answer their question.
This will lower your conversion rate, and lead to lost opportunities.
Matching the search intent is a powerful way to improve your conversion rates as your landing page and copy can be tailored to the specific type of search you're running ads on.
It takes effort, as you may need to set up multiple variations of your ad campaigns for each one to be as relevant as possible, but the conversion lift is worth it.
3. Speak like your customers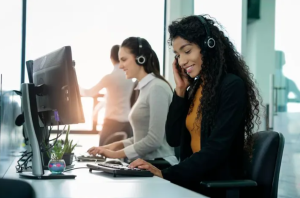 Do you have a habit of explaining your business in a jargon-heavy, technical manner?
It's a common mistake that founders, marketing managers, and copywriters make.
When it comes to using copy to improve your advertising conversion rates, the trick is to keep it simple.
As marketing kingpin Seth Godin says, 'Write as you talk.'
8 out of 10 people only read the headline on a page, so you need to make your headline needs to:
Be crystal clear

Be benefits driven

Agitate a pain point your lead has
Use the same words and phrases to describe your company that your customers would, and make your value proposition clear.
Making a few simple changes to your ad and landing page copy can do wonders for your conversion rate, as your customers will know exactly what you do, why you do it, and how you can help make their life easier.
Wrapping up
Improving your Google Ads conversion rates is a surefire way to increase the ROI on your campaigns, and grow your business. These changes will help your ad targeting improve, build customer confidence in your brand, and understand exactly what you can help them with.
Start growing your business with Metigy and Google Ads today
Managing a Google Ads Account is difficult. Not only do you have seemingly infinite options and settings to choose from, but you also have to bid against competitors who may have a bigger marketing budget than you have. 
At Metigy, we've addressed the number one challenge facing SMEs that want to start using Google Ads, the complexity of creating and running a successful Google Ads campaign. We've created a simple way for you to run a successful Google Ads campaign, backed by our AI recommendation technology.
Try Metigy today and break down the process of creating Google Ads every step of the way with a simple setup and our AI recommendations help you capitalize on missed opportunities through keyword and audience suggestions.
Signup and unlock Google Ads today using our AI Recommendations!
Additional Google Ads resources to get you started