Welcome to part two of how the Clubhouse app can raise your brand awareness series. This is unofficially titled 'The copycat syndrome' because of what's been happening over the last few weeks. Feel free to read part one and get yourself up to speed, but if "you ain't got time for that", then the quick TLDR summary of Clubhouse is:
It's an audio-only social media app

Think of a live, on-demand podcast with multiple rooms

It's closer to a live conference or exclusive-curated dinner party and furthest from a Zoom webinar.
The goal of this Clubhouse series is to keep exploring and answering the question, "how can the Clubhouse app raise my brand's awareness and visibility?".
'Clubhouse Copycat Syndrome' is real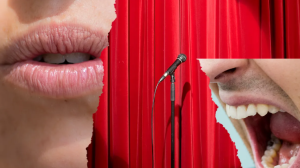 Clubhouse is now in an interesting place. It has a target on its back. In a world where everyone is trying to make the next TikTok, Clubhouse came out and used a simple medium that was already underused: audio. As an audio-first creator, I'd been waiting for this app my whole life. The buzz it received from getting Mark Zuckerberg, Elon Musk and Drake on has made it a lust point for other social apps. They want to keep the attention on their screens and in the ears of their users on their platforms. The list of companies that have come out with their own versions of Clubhouse are (and not limited to):
The Clubhouse approach: Direct creator payments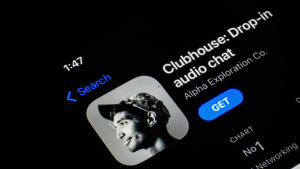 A new direct creator payment system by Clubhouse for its creators was released. It's similar to a virtual tip-jar similar to Venmo (USA) and other direct payment systems.  Direct payments are a great idea, and to do this so early means prioritizing the user experience over jamming it up with ads. They aren't even taking a cut of the payments (for now). This is an excellent play, and we'll see how long this lasts. Clubhouse – and any iterations of Clubhouse from its competitors – has an opportunity to rethink and reinvent what we currently think of a social media app moving forward.  Most social media platforms are still roughly based on the Friendster/Myspace/Facebook DNA one-way conversation. Side note – If you don't know what Friendster was and are hazy on Myspace, please listen to this brilliantly produced podcast story about the history of social media apps from the HBO of podcast networks, Gimlet Media.
Niches are becoming potential Clubhouse riches
As stated in part one, I have a running/cycling/triathlon brand. The first adopters on Clubhouse were experienced and loud marketers marketing heavily to new and quiet marketers. I've gone in every few weeks to see if the running and endurance sports community has adopted the app. To date, there are about 15-20 clubs around my industry with weekly and sometimes daily chats. The chats were mainly from coaches and bigger influencers coming over from Twitter, Facebook and Instagram. This is excellent news, and I'm sure, based on numbers, there is a club for your industry now if you dig. Once they open up the Android app, niche industries will grow 2x or more.  With new users using Clubhouse, this means the app has value for niche brands and small to medium-sized businesses and enterprises.
Predictions and thoughts from our Metigy team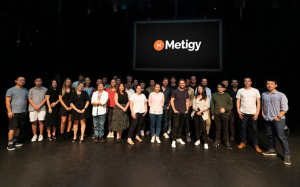 "I imagine most SMEs don't have Clubhouse on their radar because they're busy trying to master the channels we know people spend most of their time on, like Facebook and Instagram. It could take SMEs some time to learn how to engage with Clubhouse in a way that's right for them given that you can't post in the same way as the other channels, and there's no way for people to send a DM to a business' page.  That in itself can offer opportunities though, as it potentially drives traffic to your other channels, but mastering that marketing approach could feel overwhelming at first. SMEs should lean into the positive of not having to create content but contribute in a room where they can offer expertise. I'm interested to see how that develops over time."
Clare Riley, Metigy Senior Brand & Content Lead
"After a few days of use of the app, it is clear the app tries its best to grab user's best interesting topics and push through relative content via push notification. Yet since the 'talk show' way to communicate, a random user joining a chat room would always have to spend a few minutes to catch up on the topic and spending time to engage. It is good that the app classifies its user into various topic categories, yet it is nothing new to apps of 2021. However, the most exciting thing to me is how the user uses the app. There is a huge amount of rooms for getting investment or developing your project into a real business. Not to mention another good portion of rooms are about introducing a product or service. The vibrating culture that I sense from the users are indeed brought me back to the good uni days and more importantly, making this app a perfect place for SMEs to catchup the cutting edge knowledge of growing bigger as well as selling better."
Shelton Han, Metigy iOS Developer
Can Clubhouse raise your brand awareness?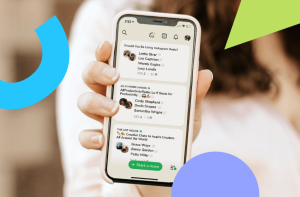 So let's get back to our original question – how can the Clubhouse app raise your brand awareness? Again, the elephant in the room is not an elephant; it's a copycat. All the other established platforms are coming out with clones; this means that your potential customers/clients/fans are on those well-established platforms. While Clubhouse is finally showcasing the ability of two-way audio conversations (or as it's been called Podcasting 2.0), it's a wait-and-see game for you and a potential low stakes gamble. I'd recommend trying Clubhouse keeping the following conditions in mind:
You have the resources to potentially burn 1-2 hours a week

You can find clubs and discussions around your own industry-related topics

You have someone on your team that likes talking/audio related things (don't do it if you hate it!).
Join me next time as we explore Clubhouse further on the Metigy Learning blog.