Good Google Ads Extensions broaden your advert's scope with additional information, which gives people more reasons to choose your business. 
There are a variety of extensions that enhance the scope of your Google Ad by allowing you to add features, like: 
Location information

Deep links to your website

Additional text

Call buttons
With the competitiveness of digital marketing, you need to do whatever it takes to get an edge on your competition. 
Google Ads Extensions are an essential part of any good PPC management strategy because these bits of additional information on your ads can have a big impact on the overall performance and results of your entire account.
Not all extensions are the right choice for every campaign, so you might be wondering which extensions are right for you? Let's take a look at the most popular extensions that you should have for every ad group and campaign in your account to boost performance.
1. Callout Ad Extensions

In a competitive marketing sector, you need to utilize anything to get an edge over your competition. One of the first ad extensions you should include in your account is the Callout Extension.
This simple ad extension is a must-have because it helps you to stand out from the competition and adds more information for your customers to engage with. You can use this extension to offer free two-day shipping, or other offers without having to take up space in the description copy of your ad. 
Callout Extensions are ideal for bottom-of-funnel buyers, and you will see improved CTR as you share more information through your ad for customers looking to buy from you right now.
2. Sitelink Extensions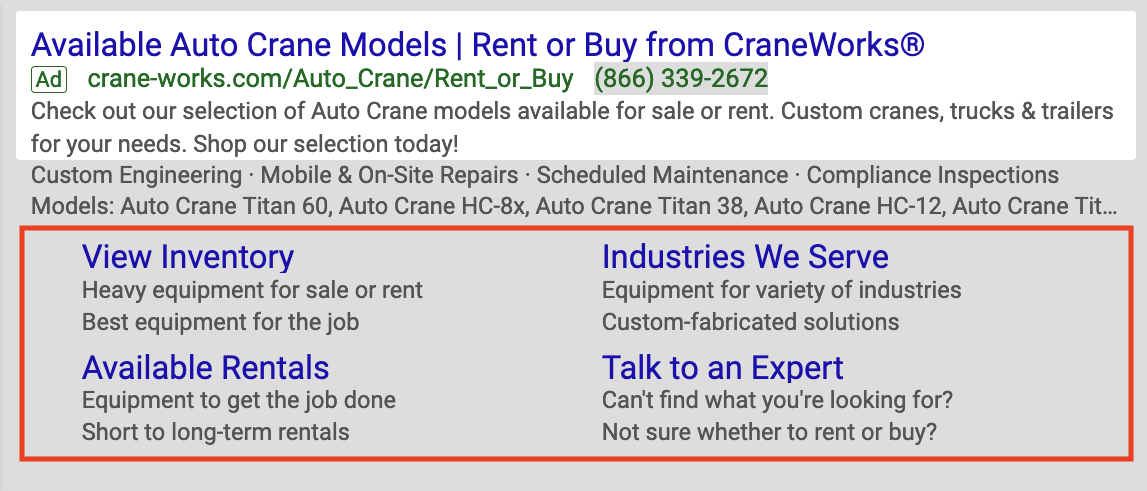 Sitelink Extensions allow you to drive customers to different sections of your site right from the ad copy. Along with the primary destination URL, sitelink extensions add several links below the advert, and when clicked your customers will be led to other helpful pages on your site.
Sitelinks are crucial because they bring searchers directly to what they want to buy or what information they seek. You can use Sitelink Extensions to direct customers to other information they might need before they make a purchase at each stage of the customer journey.
Sitelinks should be used strategically based on your ad group structure and campaign goals because you pay Google each time someone clicks on a Sitelink Extension. However, when used correctly, this free extension can provide lots of extra value on top of your basic PPC ad.
3. Structured Snippets
Much like Callout Extensions, Structured Snippets allow you to list the specific services, products, or information you offer. Structured Snippets give you the opportunity to add more information about your products and services, and this information will appear directly under your main ad copy.
Use these snippets to differentiate your brand, give more information, and attract clicks from your target audience by adding additional information. Structured Snippets are one of the "must-have" ad extensions because they provide so much information to your customers while reducing costs to you ad spend.
The headers, which are indicated by types, are fixed. You can pick from Google's options and can ad the values you think appropriate. 
4. Location Extensions

A Location Extension is a special type of ad extension that you can use to increase foot traffic to your brick and mortar store. This ad extension allows to show a business phone number, address, and a map marker alongside your regular ad copy.
Including your contact information in your ad not only makes it easy for your customers to get in contact with you, but it allows you to include geolocation keywords in your ad text dynamically. In all, this means that you can drive more phone calls and foot traffic to your store by adding a Location Extension to relevant ad groups. 
If you are a local business or rely on customers in a geographic area then you are leave a lot of money on the table if you don't include Location Extensions in your Google Ads strategy. 
5. Call Extension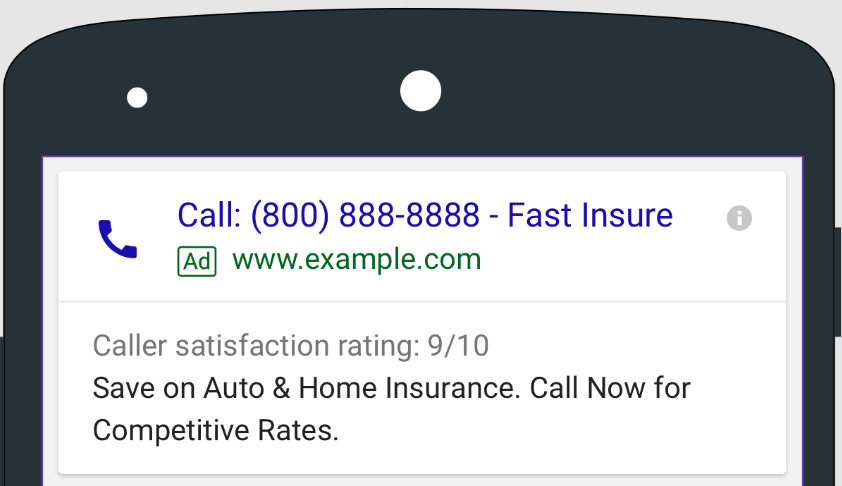 If you want to encourage your customers to call your business directly, you need to activate Google Ads Call Extension. This ad extension will show a button whenever your ads show up on a mobile device. The extension itself makes it easy for your audience to call your store to set up an appointment or ask questions to your team before making a final purchase decision.
While almost all companies can benefit by using a Call Extension, this ad extension is vital for industries that need to overcome skepticism, like law offices, used car dealerships, and tutors. 
You can choose between two call extension formats: your phone number for desktop view and a call button for mobile devices. With the popularity of cell phones, buttons allow consumers to contact you with one click, while the desktop view requires them to pick up a phone to call. 
Much like any other click, a click on a call button will cost you money. In the Google Ads UI, you can activate call reporting to keep track of which ads drive the most phone calls and lead to the highest conversions. 
5. Price Extension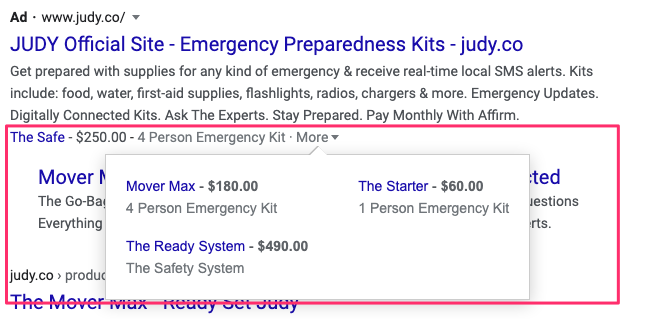 Price is often the deciding element, and if you want to generate more qualified clicks then you should consider adding a Price Extension to your ad groups. This simple ad extension populates a small field in your ad to show prices for the specific product or service your customers are searching for. 
By using this extension to display pricing information, you are saving your user time and potentially money. If they consider your price attractive, the extension will lead to increased clicks and, more importantly, converts. 
The information will appear below text ads on both desktop and mobile, displaying up to eight cards that people can view to compare different options and pricing. This will appeal to most shoppers' visual nature and draw in more sales opportunities. 
Encourage traffic and conversions by utilizing Google Ads extensions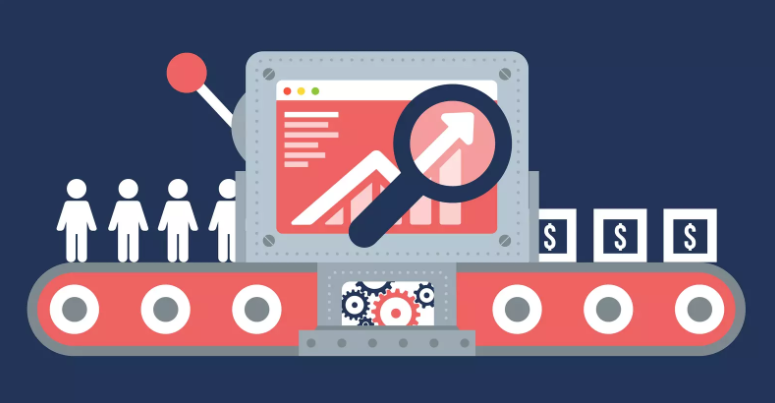 Google Ads can be expensive if you don't know how to optimize your campaigns to get the most out of your marketing dollars. Google Ads Extensions are just a few ways you can help your ads stand out from the crowd and drive more qualified leads to your site. When used wisely, extensions improve your ads' relevancy and increase the CTR and quality score, as well as your ROAS. 
Even though ad extensions are an advanced feature, they are user friendly and have a significant impact on increasing your click-through rate, post-click landing page views, and most importantly, your conversions.
Creating, handling, and interpreting ad extensions is a lot of work, especially for a busy digital marketer like yourself. Be sure to start using them on the campaign level and add more as you see what works and what doesn't. At Metigy, we've addressed the number one challenge facing SMEs that want to start using Google Ads, the complexity of creating and running a successful Google Ads campaign.
Start growing your business with Metigy and Google Ads today
We've created a simple way for you to run a successful Google Ads campaign, backed by our AI recommendation technology. You can start using Google Ads inside your Metigy account and drive customers to your site.
Try Metigy today and break down the process of creating Google Ads every step of the way with a simple setup and our AI recommendations help you capitalise on missed opportunities through keyword and audience suggestions.