When it comes to creating content, most small businesses go straight to the idea of producing high-quality videos with high-level equipment such as DSLR's, stabilizers and lighting fixtures. 
At this stage, investing in such professional equipment may not be necessary for your business journey. As a matter of fact, most small to medium businesses can invest as little as $0 to create a great space for filming videos. Don't believe us? Here are three simple tricks to set up your very own home video studio.

The first step in making your own product videos is to set up a studio. 
There are plenty of ways you can do this, and budgets can go from mild to wild.
Small home light box studios are great for stills photography, but if you want to pan across your products you need to think bigger. 
In this article, we'll cover three main areas:
Lighting is crucial!
Footage that is shot inside often comes out grainy and makes videos incredibly difficult to edit. Even when you try to increase the brightness or saturation, pixelation can still show. To avoid this, consider your lighting options before shooting. Having enough light while you're filming will ease the editing process and make your videos livelier and more pleasant to the eye.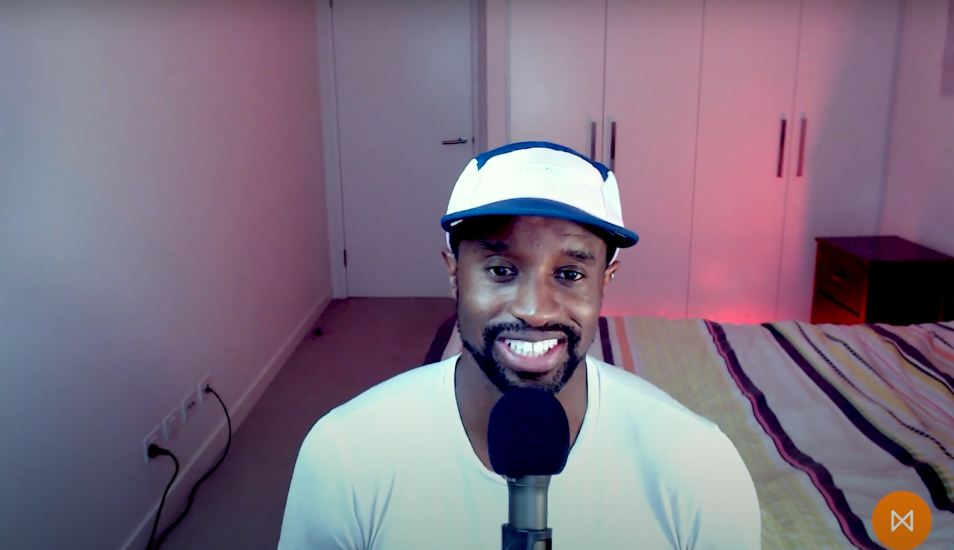 Example: Our host of the TWIM podcast, Daren Lake, uses natural lighting by sitting in front of a window. Additionally, he places a coloured lamp as a backlight for different aesthetics.
If your house or business doesn't have an abundance of natural light, you'll have to light your space artificially.
The easiest and cheapest method would be using an existing lamp at home with a globe that imitates peak daylight at 1500 lumen.
Take a look at this quick and easy to watch video on best lighting practices:
Your wall has a greater purpose
Besides its ability to divide space and barricade noise, walls can also accentuate the light in your videos. It can mimic a studio environment by reflecting your light source around the room and creating a softer finish to your video's look. 
Why's this important? Shining a bright white light directly at your subject will generate hot spots or reflections. Utilize this asset by:
Finding a spot where you can position yourself so that your subject is lit evenly. 
This will make for much better-looking footage than having shadows on their face or uneven lighting in the room. If necessary, you can use foil or a white bed sheet to bounce in some extra light onto your subject if they are too dark or have shadows on their face.
Experiment with different angles and positions by moving around your room with your camera. If you have lamps or other lights in your room, try filming at different distances from them — some will make your face appear too dark or too bright when compared to the rest of your body.
Create a backdrop
Creating a backdrop is the most creative part of setting up your studio space. Some prefer a simple background where all the focus is on the subject, and others prefer creating a contrasting set-up to make the subject stand out. Depending on your brand, this is where you can let your creativity run wild. Here are some easy-to-find objects at home that can help you.
For filming smaller scale subjects, you can use:
Yoga mats as a textured backdrop for product-shoots

Fabric from items of clothing in your wardrobe

Dark floorboards 

Placemats
For larger-scale subjects you can use:
Indoor plants elevated on chairs

Exposed brick textures

Lined up posters or existing art in your house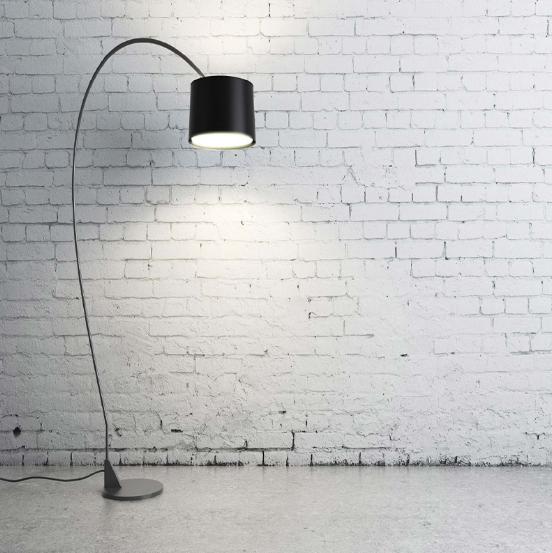 Your choice of recording and editing tools
If you are starting out and don't want to invest in a DSLR, your phone is the next best option. Smartphones' high-definition cameras keep improving, and with the right type of lighting, you can make just as high-quality videos. Modern smartphones work well with studio light, but plan on investing in a tripod or monopod soon to make panning shots super smooth.
Easy to use video editing software
There are so many great, easy-to-use and free editing software options available out there. Popular ones to use would be iMovie and Premiere Rush.
If you're ever too busy to edit your videos on your own, elevate your video content and put trust in ​​Metigy Creative Services. By simply sharing your files and giving a brief, they would be able to upgrade your:
Social media videos

Product demo videos

Tutorial.

How-to videos

Advertisements

Youtube intros and more.
Hopefully, this advice has given you the confidence to start making your videos and to look around to see what you already have and can utilize for your next high-quality video!