It costs significantly more to earn the business of a new customer than it does to retain a current customer. That's why customer loyalty is such an important topic. Successful companies keep their customer acquisition costs low by creating loyal customers.  But businesses need more than loyal customers. They need evangelists. People are willing to spread the good news about their products. That type of word-of-mouth advertising is not only effective but cost-efficient. To turn customers into evangelists, companies have to give their customers something worth bragging about and build customer loyalty.
1. Provide great customer service for great customer loyalty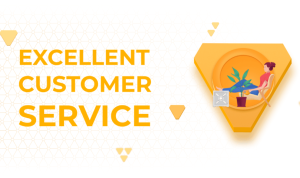 When things don't go according to plan and the customer is unhappy, how a company reacts is incredibly important. It doesn't matter how great a product is, it won't outweigh a bad customer service experience. Providing memorable customer service is a cornerstone of building customer loyalty.  The way companies handle customer problems gives the customer insight into a company's values. And good company values create loyal customers. Taking responsibility, being empathetic, and providing flexible solutions will keep customers coming back even when things occasionally don't go as planned. 
2. Listen to feedback and act on it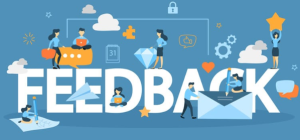 Customers want to feel heard and that their opinions matter. As a company, the best way to please customers is to listen to them and the easiest way to know what they think is to ask for their feedback. A lot of companies don't have a process for following up with their customers after they make the sale. And most don't even bother to ask for feedback on their purchasing experience. Asking for feedback and acting on it is the best way to gain customer loyalty. The best part is listening to the customer costs absolutely nothing.  For example, maybe an environmentally conscious customer loves a product but feels concerned about the amount of packaging the company uses. Or maybe a customer had an issue at checkout that can be easily resolved. Considering ways to provide a better experience in the future is the best way to gain customer loyalty.
3. Personalize marketing efforts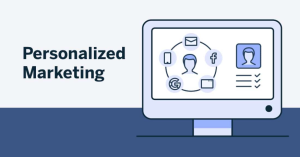 It doesn't matter if there are five customers or five million, no customer wants to feel unimportant. Adding personalization to your marketing strategy is one way to make customers feel special and it doesn't take a lot of work.  Personalizing company marketing is more than just adding the customer's name to a marketing email. The only way a company can personalize its marketing is by understanding its customers. Knowing who its customers are and understanding their pain points can help companies personalize their marketing.  Here's an example: Let's say a company sells luxury hand lotion. If a customer orders a bottle of lotion that should last a month, send the customer a personalized email reminder to deliver a valuable experience.   Imagine a company selling a more complex B2B product and some of its customers have to run their purchase decisions by a manager or accounting department. Sending an email with a one-pager that shows them how to justify the cost of the purchase to a manager can go a long way in creating a memorable and pleasant purchase experience.  Making a customer feel like their needs are being spoken to is a great way to inspire loyalty. Showing a customer that the company cares about their unique experience and that they're not just a dollar sign will go a long way.  Building customer loyalty doesn't have to be hard. It doesn't take a lot for a customer to feel appreciated. Listening to feedback, personalizing marketing efforts, and providing excellent customer service will turn customers into evangelists in no time.