When starting a new company, website, or publication, businesses turn to graphic designers for help with creating the look and feel of their brand. But graphic design is a creative process, and as such, it's important to ask some key questions before the project commences so that you can understand how the process works and know what to expect.
This brief article will explain the importance of asking a graphic designer questions and then go over a few of the most critical questions that you should always ask when commissioning graphic design services.
Why is it important to ask a graphic designer questions?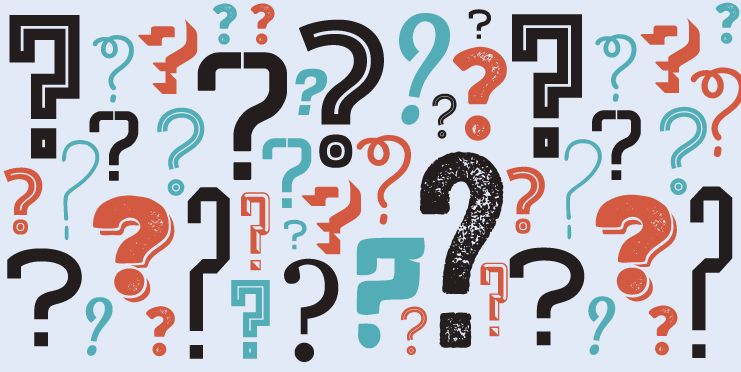 There are a few good reasons for why you should always take the opportunity to ask a graphic designer questions before your project commences.
First and foremost, graphic designers are ultimately people, and different people do things differently. By asking the right questions, you'll be able to understand the process of how your assets will be created, how long it will take, and the turnaround times, etc. 
But, just as importantly, by asking questions, you'll be able to ensure that you pick the best graphic designer for your unique brand and vision.
So, what questions should you ask a graphic designer?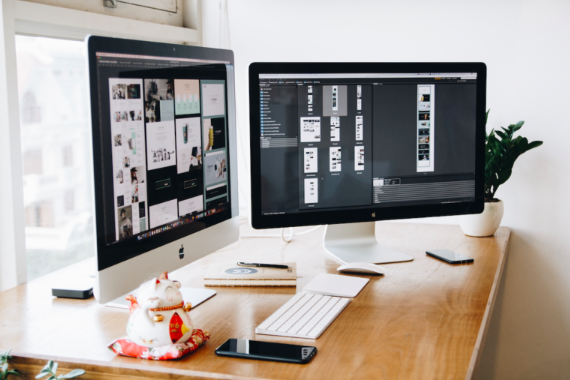 The top 5 questions to ask a graphic designer
By asking these five questions upfront, you'll be able to better understand the process and avoid any confusion, uncertainty, or ambiguity once the project is underway.
1. What do they need to know?
If there is a specific vision that the graphic designer should be trying to bring to life, then it's important to communicate that vision as clearly as possible. On the other hand, if you aren't sure about what you want and you are trusting the vision of the designer, then you need to ask them what they need to know about your project.
Some graphic designers will want to know everything about the company and what it does, the customer base, the product, and everything else to do with the business. Other designers may not be as interested in that sort of information but will want to know other things such as what type of feeling you want to evoke or what shapes and colors you like.
By asking what they need to know about the project, you will be able to arm the designer with the tools they need to do the best job that they can for you.
2. What assets do they need from you?
Depending on the type of project, a graphic designer may or may not require that you provide them with assets. If you're hiring a graphic designer to redesign your website, for example, they may request that you send them a vector file with your logo or any photoshop assets you want to be carried over to the new site. 
Since graphic designers create assets, they generally won't need as much from you as a web developer would. However, it's still good to ask so that you can avoid any delays to the project in the later stages of the process.  
3. How long will the work take to complete?
One of the most important questions to ask is how long the project will take. If there are different stages involved in the process, then be sure to ask for a timeline of each stage. By being aware of the timelines involved, you'll always know exactly where the project is at and when it will be finished, so you can plan accordingly.
4. What is the policy for revisions?
Graphic design work is creative work, and as such, is very much subjective. A design that millions of people love might be considered hideous to others, and vice-versa, that doesn't mean it's a bad design; it just means that you can't please everyone.
The only person the designer really needs to please is the client, so make sure to communicate your vision clearly, and just in case, be sure to ask about how revisions will work. Chances are you'll want a few changes made before approving the final design but make sure that you discuss that beforehand to avoid any unexpected costs.
If you choose to work with an on-demand graphic design platform for creative services, then you will have the added benefit of being able to make unlimited revisions before approving the final design.  
5. How much will the project cost?
Last but certainly not least, you need to know how much money the project will cost. Different designers with different skillsets charge different rates, but generally speaking, you will get the best value for your money by working with a graphic design platform like Metigy.
Conclusion
When working with a graphic designer, asking the right questions is vital for success. By asking the five questions listed above, you'll be able to fully understand the process and pick the best graphic design service for you, your business, and your brand.