The start to the customer journey typically begins with search intent and an ad click. While your homepage is the home base of your brand, your landing page holds the power to increase your conversion rate.  
Even if your product is outstanding, your business can't grow if your landing page doesn't drive conversions. But how can you make sure page visitors actually convert once they click on your Google Ad? 
Optimizing the landing page experience is a great way to boost your Quality Score and entice your visitors to convert. This will lead to higher ROI for your PPC digital marketing campaign. 
Landing page optimization is a complicated process that leads to uncertain results. If your page is missing key elements, you could end up paying for clicks that don't generate high-quality leads. 
Let's take a look at why you need to optimize your landing pages and five tips you can use today to cut your bounce rate and drive conversions. 
What is landing page optimization?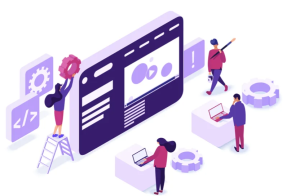 For PPC, landing page optimization involves creating well-designed web pages for visitors and enhancing key landing page elements. The goal is to design pages that engage your target audience in order to enhance lead generation during an organic search. 
In order to obtain more PPC leads, improve your Quality Score, and support your marketing efforts, you'll need an optimized landing page. 
Without an optimized landing page, it may not persuade website visitors to take the desired action, which will hurt your conversion goals and cause you to pay for clicks that don't amount to much of anything. 
5 ways to increase conversions through landing page optimization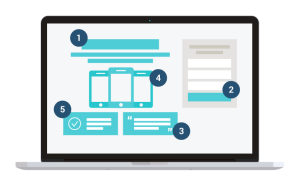 The quality of your landing page content will determine the credibility of your offer and whether or not your target audience trusts your brand. 
If your landing page isn't performing as well as you'd hope, it's time to optimize it and increase your conversion rate. You can determine where users are clicking by creating a heatmap for your website. From there, it's easy to use Google Ads to convert your customers. 
It can be tricky to choose the right strategy when optimizing your landing pages. Here are five things you can do on your landing page for Google Ad conversion rate optimization.
1. Embrace a minimalist landing page design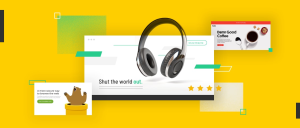 Landing pages are all about offering a value proposition that is easy to identify and follow. If page visitors cannot find the CTA button or understand what you are offering them, they will leave without converting. 
Your landing page design should be straightforward and simple. Too much clutter will cause your message to get lost in the noise. 
Additionally, a crowded landing page will add to page load time, leading visitors to become frustrated and move on to another website. 
Allow for "whitespace" on your landing page to give visitors visual rest and make your important elements stand out. 
Choose no more than three colors and opt for an eye-catching image or stock photo. Keep landing page copy to a minimum to ensure your CTA button stands out. Use headers and communicate exactly what you are offering to your potential customers. 
Consider running some a/b testing with two different landing page designs that tweak the critical elements. You can use Google Analytics metrics to determine which option works better for your online marketing.
2. Use social proof to improve credibility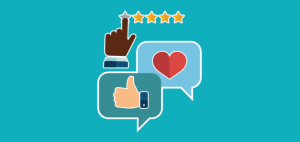 When someone clicks onto your landing page from a search engine, they are unsure whether they can trust your company. This allows you to increase clicks and conversions by using social proof.
A powerful addition to your marketing strategy, social proof is the positive influence that occurs when people discover others have had positive experiences. It shows page visitors that your brand has successfully produced satisfied customers. 
This is especially important for eCommerce websites, which depend on positive reviews to promote their products. Here are some examples of social proof you can use to show potential customers that your products or services are well-received: 
Testimonials

Case studies

Customer reviews 

Number of social media shares

User-generated content
Choose the most influential pieces of social proof to display on your landing page. You can even link to a dedicated social proof webpage that allows visitors to continue to see what others have to say about your business. 
3. Improve your landing page form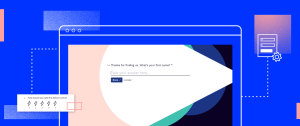 High-converting landing pages always have just the right form. Landing page forms are an essential part of your landing page, but they are easy to get wrong. Once your visitor is ready to convert, it's how you gather their information. 
If the form is too long, you may deter potential customers from completing it. Too short, and you may not get enough data to qualify users as solid leads. Here are some ways to optimize your landing page form to improve your conversion rate. 
Include whitespace to make the form aesthetically pleasing

Space out form fields to avoid crowding

Only ask for essential information 

Be thoughtful with your CTAs

Use visual cues to direct the visitor
A/B test your forms to find before choosing a final design to offer the best user experience that will encourage conversions. Swap out images, change directional cues, and alter your CTAs to see which route works best for your target audience. 
4. Include a strong, well placed Call-To-Action (CTA)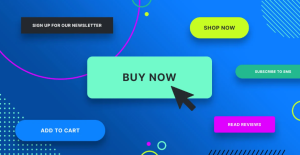 The CTA button is an essential component of your landing page. Once users end up on your landing page, they need to know how to take the next steps. 
It tells the visitor exactly what they need to do to move forward with your company. If your call to action button isn't apparent, users may click through without converting. Use these tips to craft a strong CTA for your landing page:
Use a strong command verb 

Evoke enthusiasm or emotion 

Play up FOMO

Tell your audience why they should convert 
Design your CTA buttons to stand out by using a bright color. Make sure the button is clickable to make it easy for users to convert. If optimizing for mobile, stick to one CTA to avoid confusion to improve your landing page conversion rate. 
5. Make navigation (and converting) easy for mobile users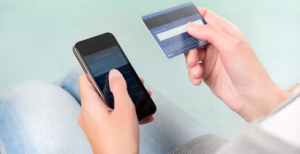 Your landing page should be intuitive. Page visitors should know exactly how to navigate your page and get in touch with your business. It's important to remember that users are clicking through to your landing page from various devices, so your landing page must look flawless and easy to use. 
Mobile users often have different search intent and behavior, so tailor your CTA buttons based on device. Make sure they appear at the top of the mobile view, just like they are prominent on desktop view. 
Enable call extensions on Google Ads and set a mobile preference to capture mobile leads. This will make your contact information clickable, which helps mobile users get in touch with you quickly. It also makes your business appear more credible. 
Improve your landing page to supercharge your conversion rate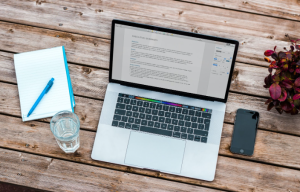 Conversion optimization for Google Ads is vital for your eCommerce business. The better your landing page is designed, the more likely it will inspire your customers to convert. 
Take the time to optimize your landing page using these five tips, and you'll see more Google Ads conversions in no time. 
Looking for a solution that will improve your landing page design? Metigy's Google Ads management and support tools make it easy to see what improvements your page needs to increase conversions. 
Optimize landing page FAQs
What are some ways to increase my social media growth?
Increase your social media growth by utilizing hashtags, understanding your audience persona, and posting content at the optimal times. 
How can I increase my clickthrough rate (CTR)?
Improve your CTR with countdown timers, appealing body copy, and ad testing. 
Can my homepage double as a landing page for my Google Ads?
Your homepage has a different purpose than a landing page, so designing a dedicated landing page for Google Ads conversion goals is best.