Online reviews can play an integral role in building trust in your brand. Like traditional word-of-mouth advertising, online customer reviews of your product and services can provide the social proof that helps tip the balance for new customer acquisition.
In recent years a number of 'fake review' scandals revealed major brands paying for positive online reviews. While this eroded the trust of consumers, it also helped expose some of the more dishonest review practices, like paying for positive reviews.
Online reviews remain a powerful marketing tool, when they present honest and useful feedback about a business.
Here are five tips for generating online reviews and creating a trusting relationship with your customers.
Create an email follow-up campaign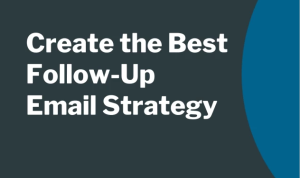 Creating automated email flows can boost revenue, passively and help to update your customers on your business and new products. It does take some time to create an automated email, but it will manage itself going forward.
Some options to consider include:
Creating an email follow-up that focuses solely on collecting online reviews

You could add this to your existing retained customer campaigns or create something separate

Consider triggering this campaign within a few weeks after a purchase so that the customer has had time to use the product or service but still has the experience fresh in their mind.
Example: G2 developed a plain text follow-up that connected with satisfied customers and made the review process simple. The email also asked for more information on if the user was still getting value from the product or if they had moved onto the competition. The simple nature of this email made it more accessible.
An email campaign is also an effective way to collect data regarding how reviews tie into customer lifetime value (CLV) and retention rates.
Post a request on social media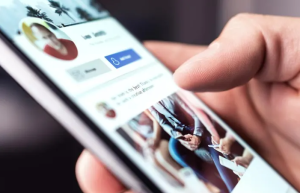 Social media is a powerful platform to generate positive connections between your brand and customers. Your followers can be some of your strongest advocates, so it makes sense to tap into this resource when looking to bolster your online reviews.
Consider the following:
Post a request to your engaged community, thanking them for their support and asking them to leave a review

Create a visually appealing post with a simple link and instructions to tell your audience how to complete the request

Make sure to monitor the comments… not all your customers will have positive things to say about your products and service.
Example: Horkey Handbook uses social media to garner reviews when it releases books. In this case, it requests a review on Amazon to help bolster future sales.
Offer rewards for reviews
Many large brands offer rewards for reviews. When the reward offered is of tangible value to the customer, the-opt in rates can be really high.
However, any incentive program needs to be handled in a fair and transparent manner. In fact, many countries have introduced guidelines around offering rewards for reviews.
The Australian Competition and Consumer Commission (ACCC) outlines that, "Incentives should only be offered in exchange for reviews of your business (its products or services) if:
incentives are offered equally to consumers likely to be complimentary and consumers likely to be critical, and positive and negative reviews are treated the same

the reviewer is expressly told that the incentive is available whether the review is positive or negative

the incentive is prominently disclosed to users who rely on affected reviews."
Consider the following:
Create a process that encourages your customers to share their reviews in return for a small reward ( anything from a $5 coffee card to discount vouchers)

Run regular campaigns for first-time reviewers to win larger prizes.

It's important to reward everyone who participates
Example: Artist Guitars in Australia serves its customers automated emails to incentivise reviews by offering entry into a draw for $100. This is offered to all reviews and encourages repeat purchasing.
Make reviews part of each touchpoint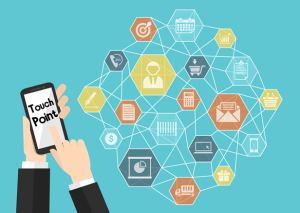 Every place you come into contact with your customers is a touchpoint. And each touchpoint should be examined for its ability to generate reviews for your business.
Having a review process available at each touchpoint can dramatically increase your chances of getting a review.
For example:
a coffee shop could add review request cards at tables for people to write a review while they eat

or a coffee shop could also have a tablet at the cashier with quick review or feedback buttons.
Simplify the process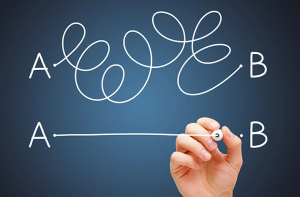 The easier it is to leave a review, the more likely your customers will follow through. Simplify the review request process by giving clear directions and creating simple links that take customers where they need to go.
Consider the following:
Treat these communications like a sales transaction; reduce friction and enhance the customer experience.

Show your customers that you respect their time by indicating how long the review process will take. For example, crafting a message that says, "please consider taking two minutes to leave a review here" will highlight that it's a quick and painless process.
Example: Celebrity health coach, Christie Miller asks for feedback from both her customers and email subscribers who don't purchase.
She adds multiple links, incentivises reviews, and showcases how simple and quick the process will be.