You probably already know that Google Ads is one of the most profitable digital marketing strategies to drive ready-to-buy, qualified customers to your site. 
There are several benefits to start advertising your business through Google Ads. Google Ads works faster than SEO to drive customers to your site through search engines. You get immediate visibility on the keywords you want. It opens up more marketing possibilities, like conducting remarketing campaigns for people who have already visited your site and may be interested in your products and services. Plus, you will pay only for the results you get, making it easy to demonstrate the ROI of your efforts. And the amount of data you get allows you to optimize your advertising campaigns until you get optimal results.
Google Ads are prominently placed at the top of Google, so they have the highest visibility on the most used search engine in the world.
But Google Ads is a pay-to-play advertising model. This means you pay for each click your ads get, and the only way to preserve your marketing budget is to do everything you can to ensure you engage with the right audience at the right time. 
The best Google Ads campaigns use eye-catching ad copy, attention-grabbing ad extensions and a keyword strategy that connects pay-per-click (PPC) ads with landing pages. 
Let's take a look at how you can improve your Google Ads performance to drive more qualified traffic and boost sales today!
1. Write PPC ads that get read & clicked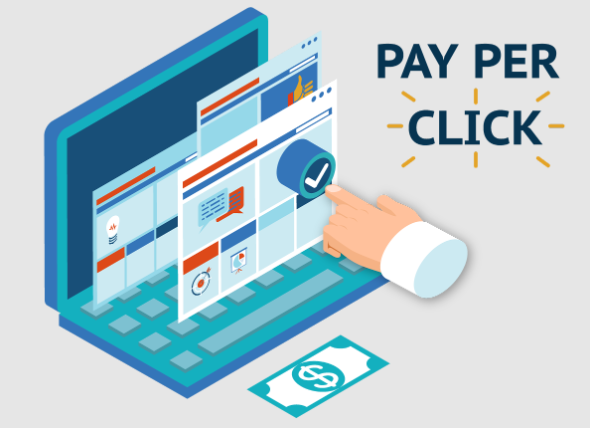 Marketing with Google Ads is all about reaching: 
the right audience 

at the right time 

with the right message. 
There is no better way to speak to your audience than to write compelling ad copy that meets the needs of Google's algorithm and resonates with your audience. 
Writing excellent PPC ad copy is tough because you need to do three key things:
Think about the goal of your visitors 

use keywords to get triggered by Google

drive qualified traffic to your site to boost sales. 
Here are a few ways to write better PPC text ads that will deliver quick wins and boost your bottom line. 
Address the needs of your audience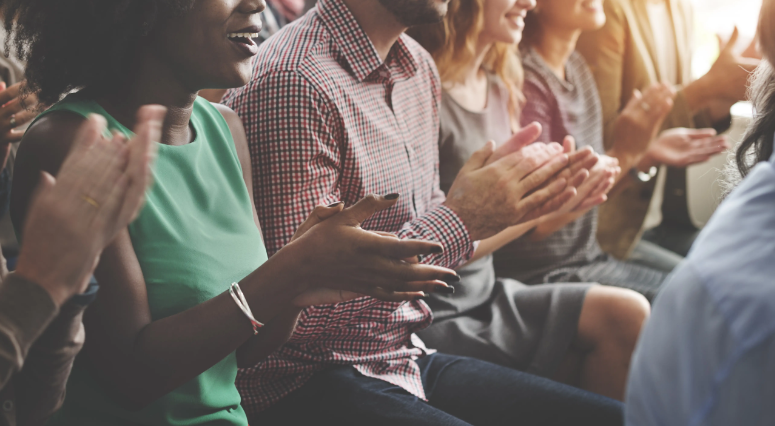 One way to write ad copy to drive more conversions is to address the needs of your audience right away. You can do this by thinking about what problems your product or service solves and including that solution right in the headline of your ad. 
You should also include questions and need qualifiers in the main body of your ads to ensure your customers know you understand their needs. Aligning your product or service with the solutions your customers are looking for is the best way to boost your revenue. 
Use emotional triggers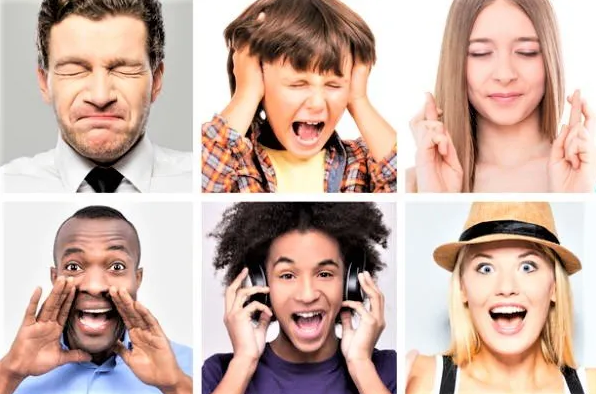 No matter how rational someone is, they are ultimately led by their emotions when making a purchasing decision. 
You can use this fact to your advantage when writing Google Ads copy by including emotional triggers in your ad copy to connect with your target audience instantaneously. 
This type of copywriting tactic will vary depending on your industry, audience, and product/service, but the use of emotional triggers to drive more qualified clicks and boost sales will still apply. 
Focus on your benefits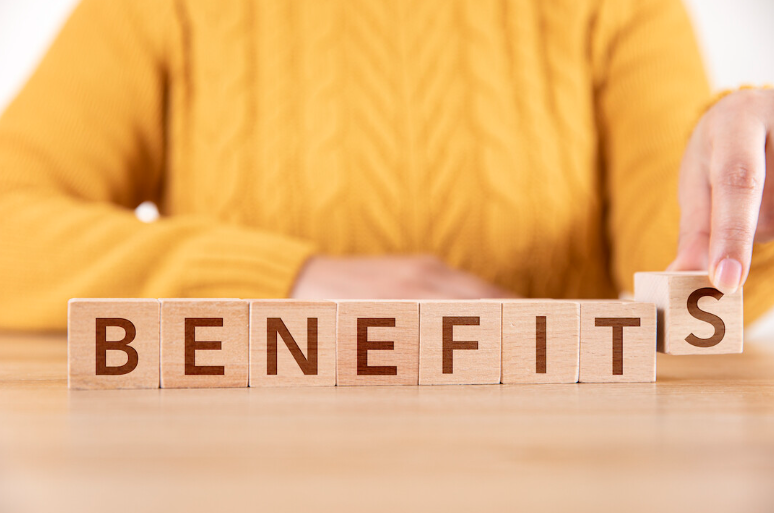 People go to Google to ask questions and find solutions, so you should include specific benefits provided by your products/services. 
You should craft ad copy around solutions because copy tailored to your audience's unique needs will help you stand out from the crowd and drive more sales. From your ad, your buyers will know you can help them address their problems (see the previous point). 
Writing copy for a Google Ads campaign can be difficult because you have limited space to share your story. You should use Google Ads extensions to provide additional information to your customers while not taking away from the core message you are trying to share through a PPC text ad. 
Let's take a look at a few tips for building great Google Ads campaigns with Google ad extensions!
2. Use Google Ads extensions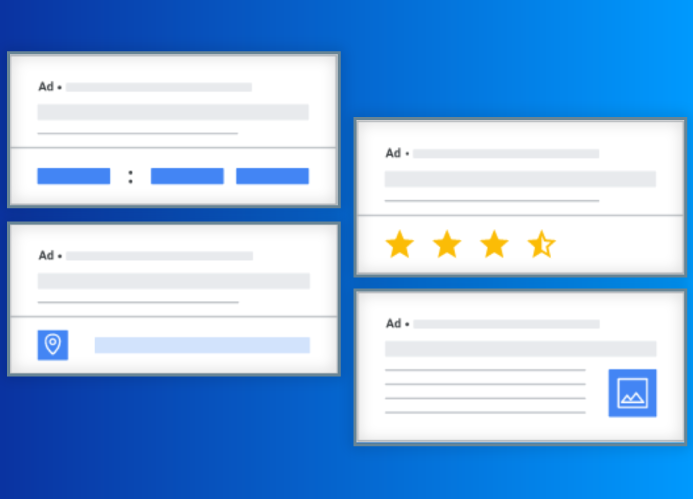 Google Ads extensions are one of the best ways to improve the visibility of your PPC ads, get more qualified clicks, and help your ads stand out from your competitors. 
Google Ad extensions are the best (and cheapest) ways to qualify your customers since you can provide specific information about different products, driving directions, and hours of operation. 
You can choose from several ad extensions, but here are a few of the most important extensions you should have on every active campaign. 
Call extensions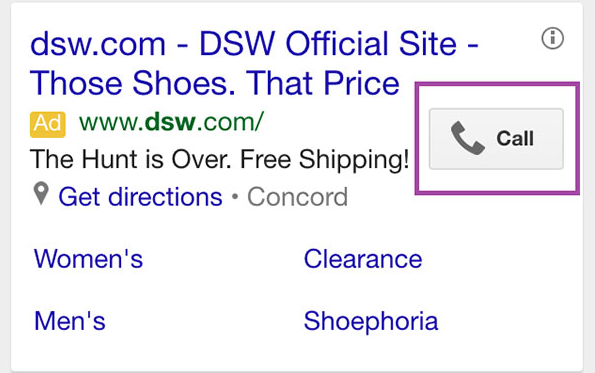 If you want to drive more calls and attribute those calls to your PPC ads, you should consider adding a call extension to your ads. 
These extensions enable customers to use the click-to-call function on a mobile device. Call extensions show a phone number on desktop ads too, so you can reach your ideal customer and drive more calls. 
Pro Tip: Add call conversion tracking to your ads and website. This is a pretty straightforward process, and by enabling conversion tracking, your business will be able to attribute calls and sales to specific PPC ads. This is a great way to optimize your marketing budget and support your sales efforts!
Callout extensions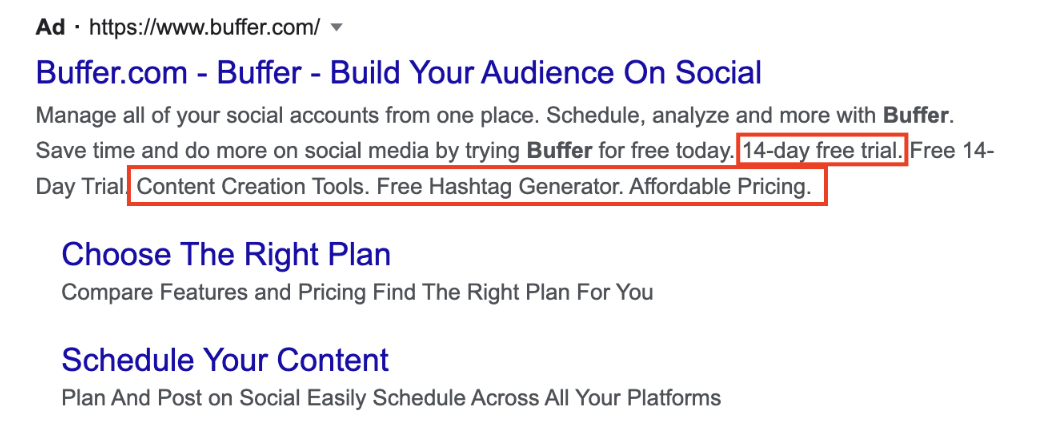 PPC marketing is competitive, and you can use callout extensions to provide additional descriptive text under each ad. 
While providing more information to your audience, callout extensions can help you push your competition down on SERPs. Both of these reasons make including callout extensions on every Google ad a no-brainer. 
Pro Tip: Be sure to include benefits and features in your callout extensions. This is the area to include features such as free shipping, free returns and 24/7 customer service. 
Structured snippets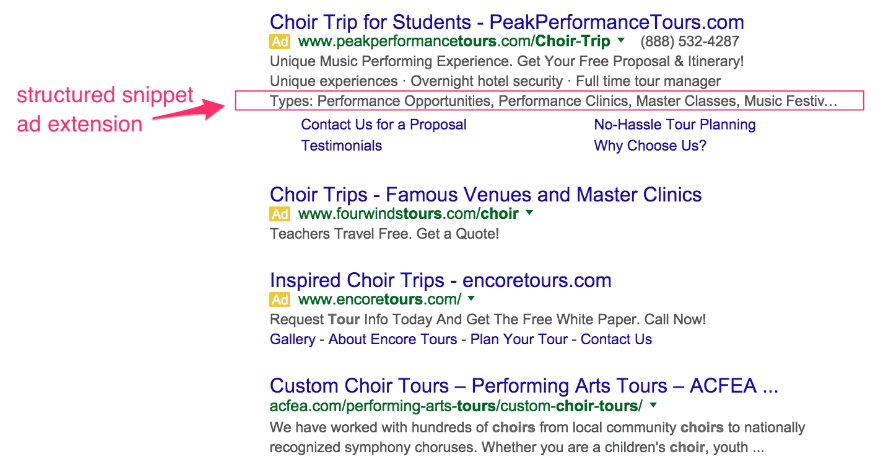 If you want to provide relevant information to qualify your customers, you need to add structured snippets to your Google Ads campaigns. 
This information sits at the bottom of your ads in a single line, and you can choose from several categories to include data. 
These snippets are especially useful for industries such as hotels, apartments, and other products/services that rely on accommodations to show the value of your offer. 
Pro Tip: Always show the benefits and features of your products or services through structured snippets. From the 13 "service categories," choose one category that makes sense for your industry. 
Promotion extensions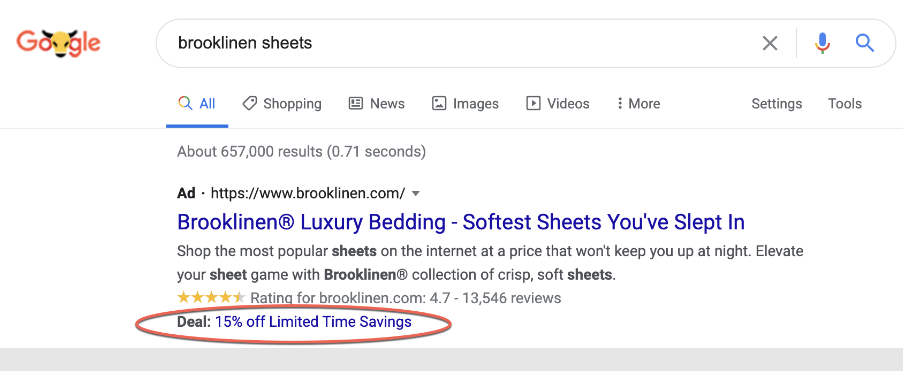 Who doesn't like a great deal? 
If you offer a discount for a holiday or sale, you should include a promotion extension in your campaigns. Promotion extensions give you the opportunity to show two lines of informational text right on your ad. 
Pro Tip: Instead of using generic language, it's best to choose one of the 12 occasions offered by Google for the promotion extensions. Experience shows that promotion extensions perform best when they link to a specific page on your site instead of offering a promo code that customers have to remember. 
3. Include keywords on landing pages & PPC ads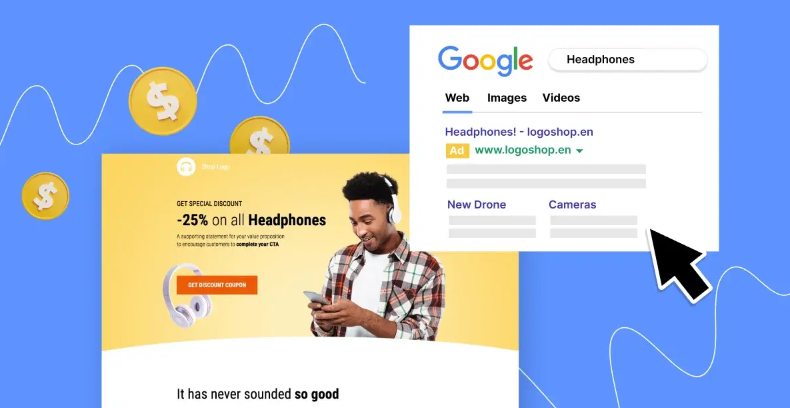 Google uses a sophisticated algorithm to determine what ads to show based on user intent. This algorithm takes into consideration the individual's search history, browsing history and keywords used in the search bar. 
As a PPC marketer, you can control what your ads say and the keywords you bid on. 
Part of the process to show your Google Ads to qualified customers means you should use keywords in your text ads (see point 1 above) and bid on the same keywords in your campaign settings.
You can take this essential step further by including the keywords you use on your landing pages in your PPC ads and bidding strategy. 
This approach will help Google understand the context of your ads. Besides, using keywords on your landing pages and PPC ads makes your message more relevant to your customers through the entire buying process. 
Writing compelling ads with the right keyword bidding strategy is just part of the solution. Google's Auction System also takes into account the landing pages you use as part of the equation to provide relevant and trustworthy information to searchers. 
Be sure to include the keywords you use on your landing pages in your Google Ads bidding strategy and PPC text ads as well!
Start growing your business with Metigy and Google Ads today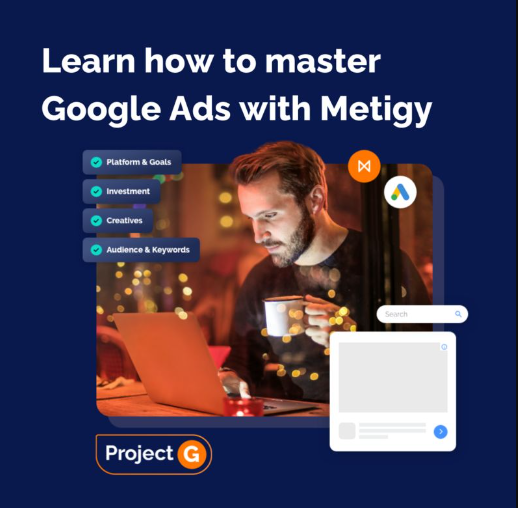 Managing a Google Account is difficult. Not only do you have seemingly infinite options and settings to choose from, but you also have to bid against competitors who may have a bigger marketing budget than you have. 
At Metigy, we've addressed the number one challenge facing SMEs that want to start using Google Ads, the complexity of creating and running a successful Google Ads campaign. We've created a simple way for you to run a successful Google Ads campaign, backed by our AI recommendation technology.
Try Metigy today and break down the process of creating Google Ads every step of the way with a simple setup and our AI recommendations help you capitalize on missed opportunities through keyword and audience suggestions.
Sign up and unlock Google Ads today using our AI Recommendations!
Additional Google Ads resources to get you started