Between attending virtual meetings, fulfilling client orders, and restocking, you'd agree that there's often little or no time left to post anything on Instagram — especially if you want to make the perfect post.  You can't afford to neglect Instagram, even though it can sometimes be demanding and time-consuming to post content consistently,  Why?  For starters, Instagram has over 1 billion monthly active users, and 90% of these active monthly users follow at least one business on Instagram. What is more? 130 million accounts tap on Instagram shopping posts to learn more about a product every month.  You don't want to miss out on all that engagement you can get from a free platform.  In this article, we'll be exploring how you can make posting content on Instagram quicker to free up time for other revenue-generating activities. Let's begin. 
How to make Instagram posting quicker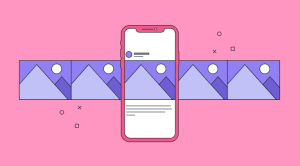 1. Start with content strategy
Before anything else, you'll need a solid social media (Instagram) content strategy. As vital as the need may appear, many businesses lack a defined content strategy for Instagram.  Imagine an army going to battle without a plan of attack. Yeah, that's how online businesses look without a content strategy.  Not having a clear strategy slows down the creative process. Last-minute decisions about what to post often lead to mistakes that spell bad news for your brand. And can cause a disconnect with your potential customers or clients.  With a solid strategy in place, you also get an endless stream of ideas to post online. Let's now consider the ways you can make posts quicker on Instagram.
2. Use a social media scheduling app for Instagram posting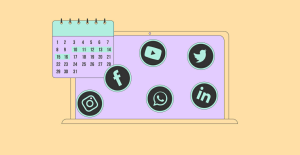 Auto-scheduling social media posts help businesses and influencers preserve the most priceless asset of all—time. Hundreds of social media scheduling apps and software already exist. These apps help online businesses, personal and influencer accounts organize and schedule their posts on Instagram.  With stand-out Instagram scheduling tools like Metigy, you can curate a month's worth of content in less than 24 hours. You don't have to spend time designing and editing posts while struggling to upload them consistently.  Overall, the businesses that thrive and excel are the ones that keep up with the latest technological trends. With numerous auto-scheduling software for Instagram, you can reach users and focus on more pressing issues by saving time on posting.  Metigy is no doubt an invaluable asset for businesses that are already present on Instagram.  The problem now lies in selecting the right Instagram scheduling software that gives the best results. When choosing an Instagram scheduler, it's wise to go with one flexible enough to accommodate your content strategy and has the features your content plan requires.  A perfect example of highly flexible scheduling software is Metigy. Using Metigy saves you the stress of creating, organizing, and manually posting content while keeping up with the rigors of day-to-day life. Metigy also fixes the consistency problem by providing you with the "best time" to post your content.  With Metigy, you can:
Create and schedule images and videos. This feature saves you the stress of manually uploading posts to Instagram

Explore a rich collection of creative pictures in a royalty-free image library 

Edit and make last-minute changes to pending posts. Typos or wrong hashtags don't have to feature in your Instagram posts anymore. Metigy gives you the power to make quick, last-minute changes to your Instagram uploads. 

Approve content before they go live on Instagram. Metigy enables you to interact with colleagues and clients to endorse posts before they go public on Instagram. 

Track content performance through comprehensive report
To start scheduling with Metigy, you'll first need to turn your Instagram into a business account. Then follow these next steps on your Metigy dashboard:
On the left-hand side navigation menu, open the content planner

In the top right-hand corner, click 'create content'

Click 'add media'

You can drag & drop your image or upload one using the browse button

Click add and confirm your choice

Continue to create your post, adding text, hashtags, and emojis as you need

On the right-hand side preview, select Instagram from the channel dropdown

At the bottom, choose a time to post – our AI will suggest the best option

Confirm the time and click 'ready' or 'approve' to schedule it in your calendar
3. Schedule within Instagram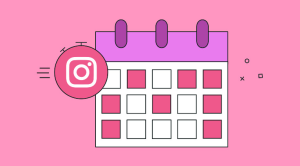 You can also schedule your posts within Instagram to make posting quicker. Here's how to do it:
Choose a photo or video you want to upload
Write your caption, add your hashtags, and @ tags as you would if you were ready to post the content. Then click "Ok"
Instead of clicking "Share," click on the "<" icon
Click on the "<" icon again on the next screen and choose "Save Draft" on the popup
You can find your drafts above the recent pictures from your camera roll
Although this method is quick, it's not relatively as easy to manage your content. And you still have to upload your content manually. 
Win back your time
Running a business or managing multiple social media accounts isn't easy. And you shouldn't have to choose between posting on Instagram and taking some time out for yourself — especially when you can schedule your posts.  Click here to try Metigy for free to post quicker on Instagram and win back your time.