285 little characters. That's all you've got to work with when creating a Google Ad. When you consider this number has to cover headlines, description, and URL path, you see it's not a lot to play with. That's why being efficient and effective is key when crafting Google Ads. It's about grabbing your audience's attention, knowing your keywords, and appearing at the right time.
Some companies have mastered the art of effective Google Ads creation, and we wanted to learn from the champions. So we've pulled together a handful of our favorite examples, explaining why their ads work so well. 
1. My Tax Refund Today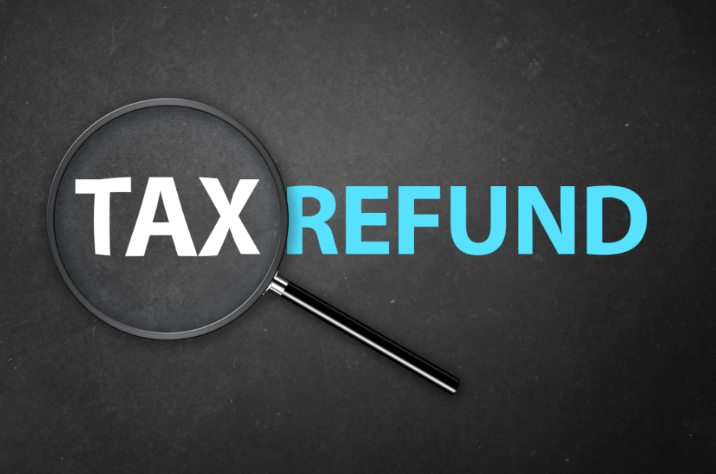 The use of numbers is lucrative in Google Ads. It draws the eye and makes the ad stand out. A tax preparation firm made use of them during the dreaded tax time in the ad you see below.
The company offers tax returns within 1 hour (one hour!? Where has this been all my life?) and then promises a $0 upfront fee. This tells me not only how efficient they are but also exactly what I'm getting, and that's just in the headline text. Their punchy body text talks up the convenience of their service and provides a tax return fee estimate. They also list a phone number should I want to talk to someone directly. Sign me up.
2. Casper Mattress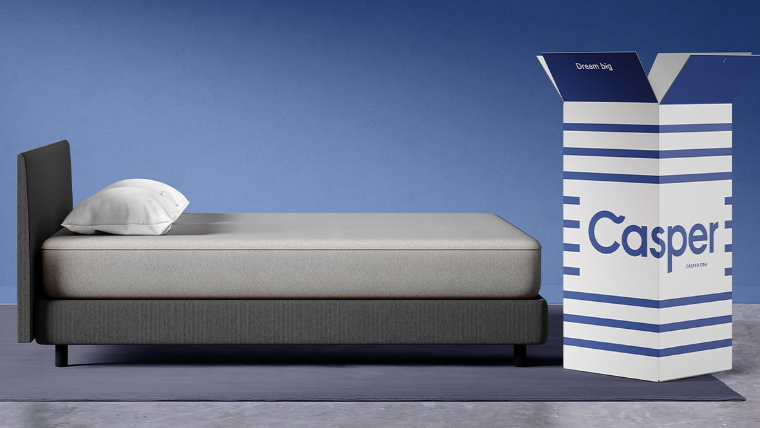 Who would have thought that the mattress industry could be overhauled as it has been in recent years? To-your-door delivery. Free returns. Mattresses in a box. Mattress ads I actually enjoy watching. Hats off to the industry for disrupting a sleeping giant, so to speak.
US company Casper went from a phenomenal $0 to $750 million in four years thanks to some very clever and extreme marketing savviness. And this includes a strong handle on Search Ads.
Their successful ad, below, addresses many of my "urgh, do I really have to go mattress shopping?" growls before I even got to them. It provides a solution to the pain points that come with mattress shopping right then and there. "Skip the Showroom" is a clever line. Who isn't drawn in by not only free delivery but free returns? The use of "outrageous comfort" is playful and stands out, piquing my interest. Then they get busy with numbers, offering a 10-year warranty and a 100-night trial. Finally, they offer some of the sizing – presumably the most popular mattress sizes people search for. Hats off to them. 
3. Avas Florist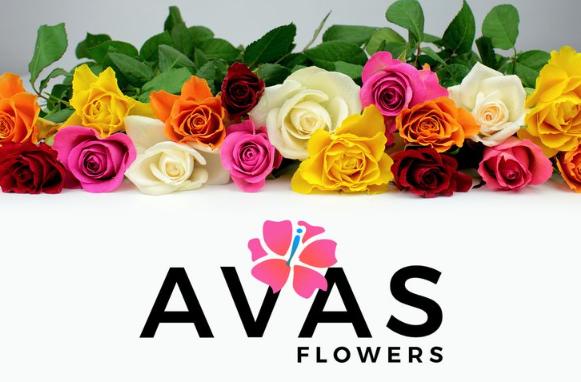 I love nothing more than sending flowers to friends to say congrats, express my condolences, or just simply say "I'm thinking of you". 
When it comes to hunting for flowers, I'm after quality, price, and speed of delivery. The below ad for a Los Angeles florist uses the tight character count smartly to sell their product. They use numbers really well, telling me they're the area's #1 florist. The ad gives me not only the size of the discount but also the discount code. This way, I know I won't have to search in some convoluted way for the code. Luring customers in with a 45% discount will ensure they click through. They speak to the quality of their flowers, and although I'm not sold on "Better Flowers", their "Unmatched Quality" does it for me. And they offer my favorite feature: free delivery…today!
4. Amazon Prime Video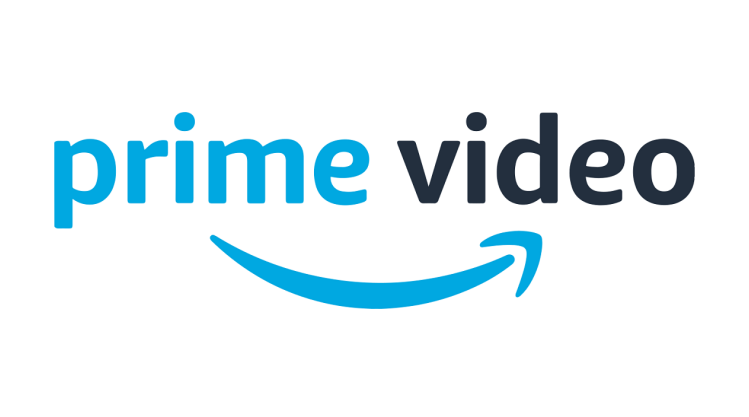 Winter is coming, and with the Coronavirus lockdown, nothing has been used more in our house than streaming services. In previous years, we had just one main option (Netflix and Chill, anyone?). Now, we're flush with a buffet of streaming services, each offering its own unique deals.
Amazon's Google Ad hits you in the face with their 30-day Free Trial. Instantly, that's got me hooked. I've got commitment issues, and this extends to streaming services, so a free trial ticks the boxes.
The ad speaks to some of Amazon Prime Video's offerings: the series The Boys, for example, and their in-house produced original series. The ad mentions add-on benefits you will get with Amazon Prime. And the ad's "Download and Go" hook tells me how easy it is to get the service.
5. Progressive Provider Services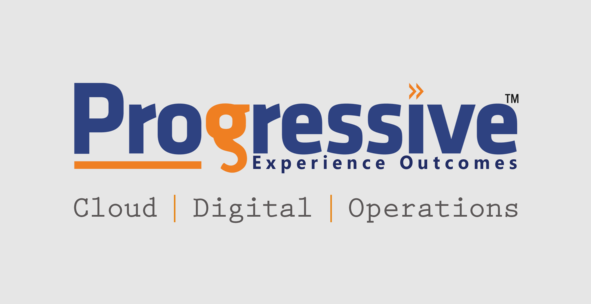 This ad is short and sharp, but it has one key element that makes it one of our Top 10 Google Ad examples. PPS Assistant has utilized the countdown element, tapping into the potential FOMO of customers.
They've highlighted the problem for customers – your Medicare Cost Report is due – and given them a countdown till the due date. On the day I saw this ad, it was set at 4 days 14 hours. If this isn't going to give you a kick to act, nothing will. Then, the ad provides you with the solution: "We Prepare Medicare Cost Reports". It's simple because they don't offer much other information – not their service rating, turnaround time, or cost. And they offer no discount. But it's solving a problem for customers, who, upon seeing the countdown, might be scared by the potential penalty of late filing of the report. 
Read this article to learn how you can incorporate the countdown into your own ads.
6. Chemist Warehouse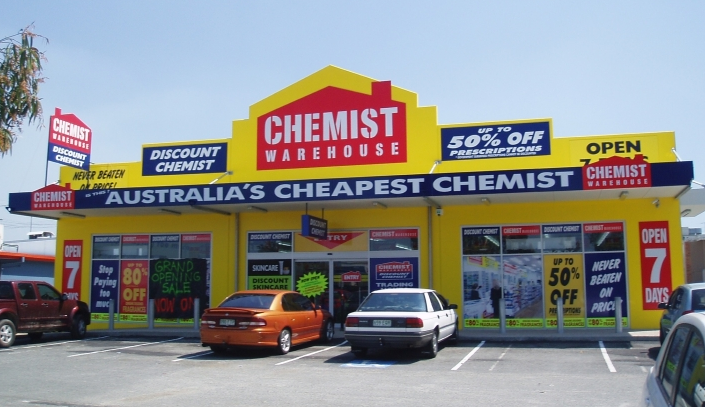 ASCII is a fancy name for characters. When used in Google Ads, they make the ad stand out from competitors and attract the eye. When searching for "best online chemist", my Google prayers are answered with a Chemist Warehouse ad that makes the most of ASCII, including #, %, ®, $, *, – and !. These characters and the numbers in the headline draw my eye to the ad.
The ad delivers another punch with its offerings: "#1 Online Pharmacy", "16,000+ Products" and "80%' Off". Given the tiny character count, the body copy manages to provide a dizzying array of specifics, such as Lowest Price and Satisfaction Guaranteed, Free Shipping and Secure Payment Options. 
When crafting your own ads, see if you can incorporate ASCII into them for a quick attention grabber. 
7. Fiverr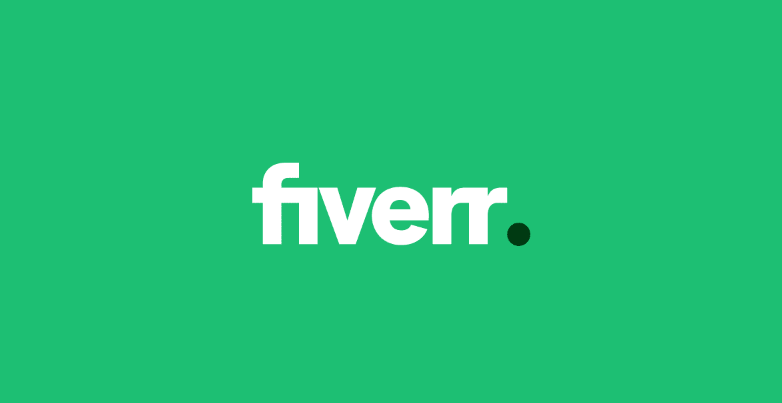 This Fiverr ad ticks a lot of boxes. Its opening headline "Hire a Graphic Designer Today" is a short sharp CTA that also answers my question of "when". The ad goes on to tell a bit of a story, suggesting that hiring a graphic designer will help me get ahead of my to-dos. That's not what I was searching for, but now that I see it, I realize I have a list as long as my arm to hand off to the winning designer. They use numbers well, e.g., 24H delivery and 100,000 sellers and millions of gigs. Then, they even suggested the services I could engage, listing no less than 6 that I might consider.
The ad presents as an organic search result. The directness is clever and effective. 
8. Lawpath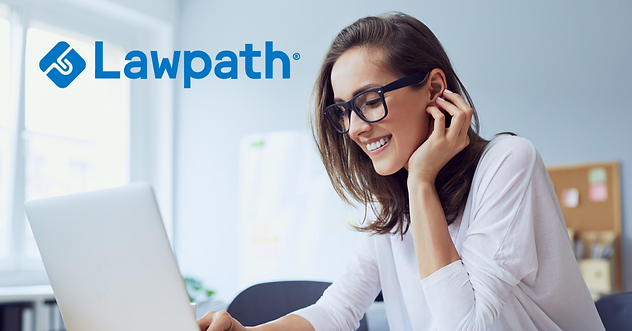 The Cruel Sea said it best when it said "Better get a lawyer son, better get a real good one". But they didn't tell us where to get one! Google is a good place to find a lawyer. Search results show the ad for Lawpath, a solution to finding "my perfect lawyer". I didn't even know such a thing existed until this point. A fan of shopping around, I'm enticed by their "get up to 3 Fixed-Fee Quotes" with a sneaky ASCII exclamation mark to hammer the message home. The language makes the prospect of hiring a lawyer less daunting. The ad assures me I will find a lawyer that "suits my needs", promising me 100% satisfaction or no payment. The ad employs a controlled but effective use of numbers, and having read the ad, I'm satisfied this could be a very easy way to get legal help. 
9. Homelight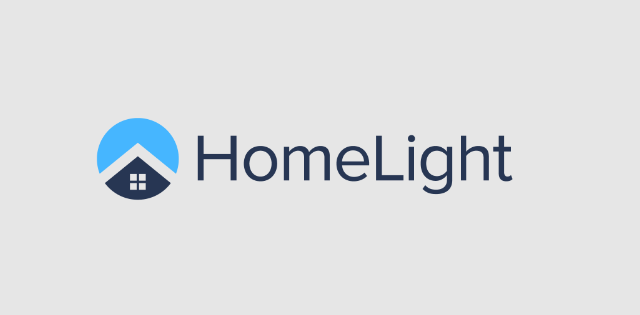 Ever put a property on the market? Not many other things get our anxiety level sky-high as this prospect does. It brings up the issues of dealing with tire-kicking potential buyers, incompetent real estate agents, and the stress of wanting to buy before you've sold. 
This California-based real estate referral company makes the whole prospect seem almost too good to be true (maybe it is, but the ad sure hooked me in). From the outset, they've made it personal by inserting the word you're in the headline: "Want to Sell Your House?" 
They then follow this up with strong copy, promising I will "Save Time and Hassle", which helps me lower my stress levels. The ad promises fast and competitive offers, assuring me I will sell my house in just "48 hours". They make it sound as simple as ordering takeaway from your local Thai restaurant. In addition to the limited but effective use of both numbers and ASCII, what really makes this ad work is the way it portrays the daunting task of selling your house relatively easily. The proof will be in the pudding, but the ad is surely working its intended magic. 
10. Bond Collective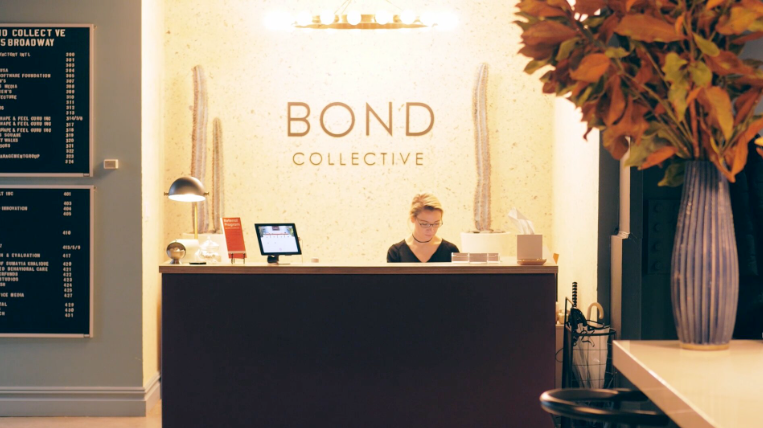 While this isn't the perfect Google Ad, it has some really strong points, which is why it's got a place in our top 10. Firstly, in response to my search query "Coworking space in Austin", it just comes back with "Austin Coworking Space" in the heading. That should be a given; otherwise, it's wasting my time. What's more, it's wasting their limited real estate. The ad, however, quickly picks up pace and provides an offer that's too good to refuse: one month free! Very compelling.
It goes on to tell a bit of a narrative. It's not just a place for me to put down my computer and get working. These are "spaces that cultivate creativity and collaboration". That's more than I was even considering. By offering an appealing "community of creators" and throwing in little deal sweeteners, such as unlimited printing, networking events, dedicated desks, and, the cherry on top, being "pet friendly", it's a super appealing ad that has got my click. 
We hope our analysis of the top 10 Google Ads examples gives you the inspiration and key points to go forth and dominate with your own Google Ads. 
Start growing your business with Metigy and Google Ads today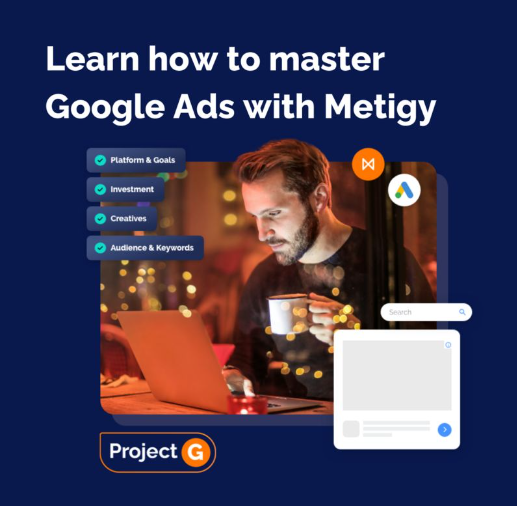 Managing a Google Ads Account is difficult. Not only do you have seemingly infinite options and settings to choose from, but you also have to bid against competitors who may have a bigger marketing budget than you have. 
At Metigy, we've addressed the number one challenge facing SMEs that want to start using Google Ads, the complexity of creating and running a successful Google Ads campaign. We've created a simple way for you to run a successful Google Ads campaign, backed by our AI recommendation technology. You can start using Google Ads inside your Metigy account and drive customers to your site.
Try Metigy today and break down the process of creating Google Ads every step of the way with a simple setup and our AI recommendations help you capitalize on missed opportunities through keyword and audience suggestions.
Signup and unlock Google Ads today using our AI Recommendations!
Additional Google Ads Resources to get you started