Luv'em Mini Donuts is the brainchild of Craig Locker. The Police Detective of 21 years noticed a gap in the entertainment industry for zero-waste hot food at concession stands and set out to fill the hole in the market. 
The popularity of hot cinnamon donuts made them an obvious choice for large-volume sellers like entertainment venues, so he developed preparation-free donuts, Luv'em Mini Donuts. The pre-cooked donuts are simply reheated, eliminating waste and messy preparation.
Luv'em Mini Donuts found a strong customer base in the entertainment industry, supplying cinemas, theme parks, and Zone bowling franchises. The brand's reputation grew in the entertainment industry; SeaWorld even chose to keep the Luv'em Mini Donuts branding, declining an offer to sell the product under its own branding.
Covid-19 punches a hole in the donut business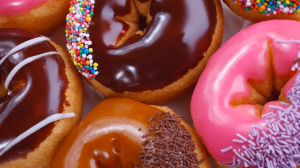 The impact of COVID-19 lockdowns and social distancing restrictions dramatically affected Craig's business. His main customers were forced to close and Craig was left with stock he was unable to find distribution for. 
Related: The best COVID-19 marketing campaigns that will inspire your business
Adding to the pressure, Craig had previously relied on cold calls and business meetings to market his business. He needed to rethink his marketing strategy, fast. A complete about-face was required to pivot from a B2B to a B2C model. 
Luv'em Mini Donuts needed to reach consumers directly, streamline social media campaigns, and reach the B2C market, almost overnight. 
"The entertainment businesses were all closed so we were forced to find a new customer base. We still had products sitting in freezers. We've had to try and revise how and what to do with this product," Craig said.
Luv'em uses Metigy to fill the customer holes left by COVID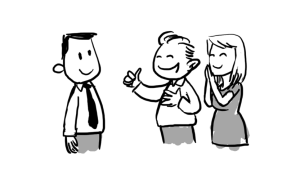 Craig restructured his business and relaunched it with an online B2C sales structure. Metigy was used to help build his brand in social media and connect with a new B2C customer base. 
As the customer base and brand awareness grew, Craig took advantage of Metigy's ability to identify trends and monitor competitor's content. He tailored his business messaging based on Metigy's AI suggestions.  
The Luv'em Mini Donuts audience comprises mostly women and mothers. Using the Metigy planning tool, Craig was able to schedule posts when his audience was online. The focused content and timing helped drive average post reach by a breathtaking 1,494%, in a 90-day period. 
"We posted almost every day and within the last 2-3 weeks we broke 100,000 views," he exclaimed.
Automating competitor research, content creation, and posting frees up a lot of time. 
 "Without Metigy everything is very manual and a lot more time-consuming. So, by utilizing Metigy I can set aside an hour and a half or two hours and plan the whole week. It basically runs itself. It then tells me which are my high-performing ads, so I can focus on similar content," explains Craig.
The Luv'em growth story doesn't stop there. The pivot opened up an entirely new audience, and with it, new distribution opportunities.
"Our customer base and marketing strategy through Metigy introduces us to a whole new market. The content reached someone who works in petrol and convenience stores and they've actually approached us and asked about stocking our product in Petrol Stations and Convenience stores," he adds.
Influencer marketing is the key to cracking user content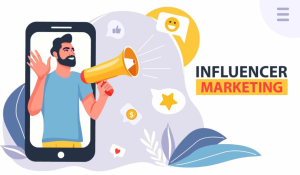 The implementation of an influencer outreach program proved an immediate success.  Brand awareness and audience reach grew the moment Craig sent donuts into homes. 
Related: How to Create an Effective Influencer Marketing Strategy for your small business
"I've sent influencer donuts (everything we have available so that they can have some fun) and they've made videos, testimonials, and Instagram posts. Seriously, the minute they put them on their instagram posts, our Instagram engagement goes up, ballistically overnight," admits Craig. 
Another positive outcome of this campaign is that Google loves user-generated content. The UGC posted by these influencers has the potential to increase organic traffic by 332.91%
Related: 4 Ways to Include User-Generated Content in Your Marketing Mix
Summary
Using Metigy to discover and target a new customer base during COVID-19 has helped Luv'em Donuts open up multiple new distribution channels while also finding success in experimenting with influencer marketing and user-generated content.
 Tailoring the business messaging based on Metigy's AI suggestions also helped drive average post reach by a breathtaking 1,494%, in a 90 day period and generated over 100,000 views for the first time.